Decorating a nursery is a lot of fun because it means you're expecting a new arrival that will bring a lot of joy. However, it can also be stressful because you don't know what you need, how to set it up, or where to put it. There's a lot going on in your life right now, and you often feel like you need help but you don't know how to ask for it.
I've been there four times. Each time I was expecting a little one, it got a bit easier and I knew just a little bit more. That's why I've created this nursery furniture guide, what you need to know, and what you don't have to have right now.
Whether you're building the nursery for yourself or you're thinking about purchasing a nursery item for someone else, this is the scoop. Read on to find out what is essential and what's a waste of money.
Nursery Furniture Guide: What You Need to Consider
When decorating your nursery and purchasing furniture, here are the things you need to think about. Every family is different and each child you bring into this world will be unique. Even identical twins are very different in many ways.
Size of the space
If you have a small spare room that you're turning into a nursery, you may need to stick to the basics. You can always put additional furniture in the living room, playroom, or basement. Not every piece of furniture has to go into the nursery right away.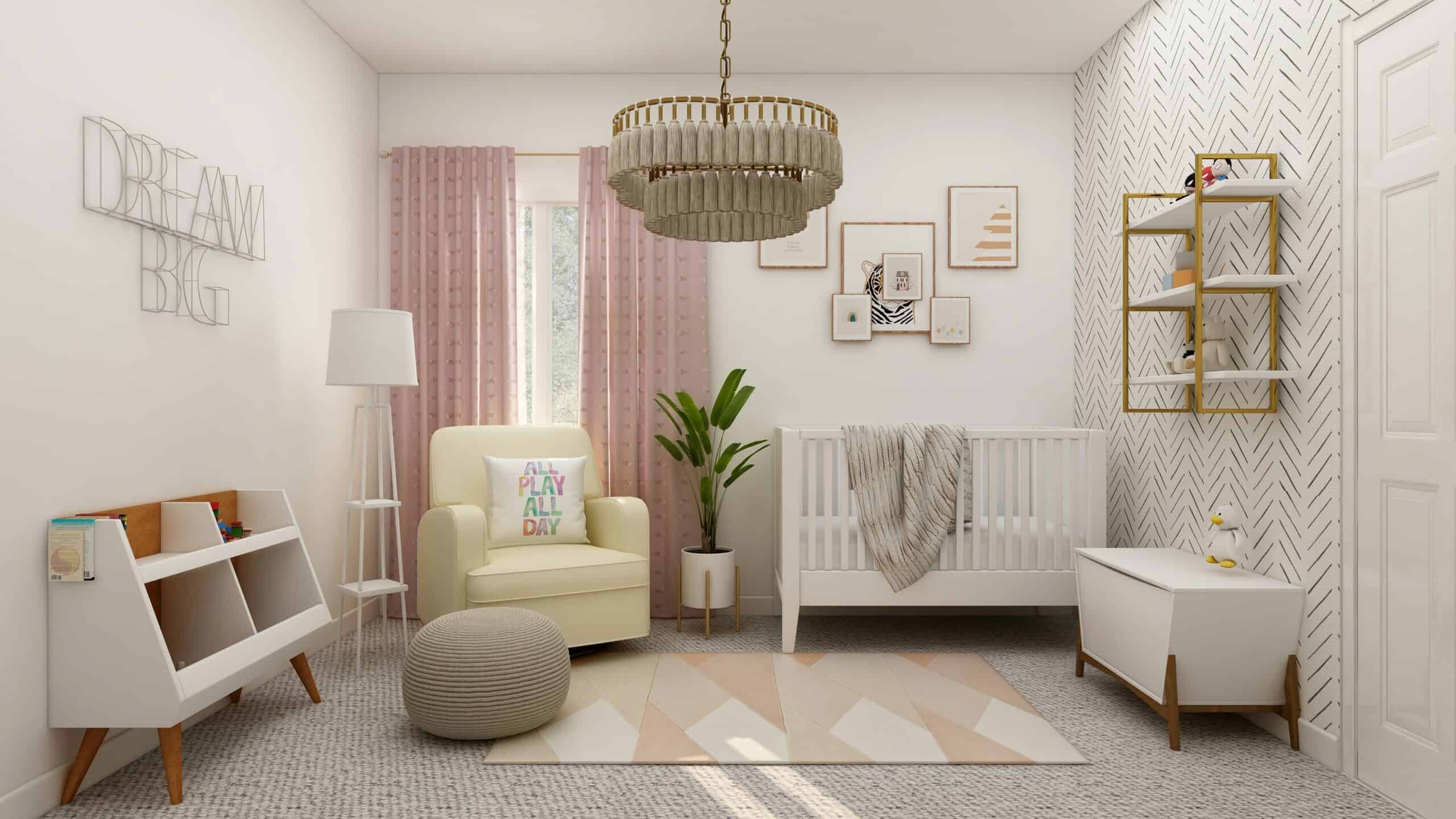 If you have a larger space, you can probably splurge on a few extra things and still have room to spare.
Number of babies
If you're having multiples, it doesn't necessarily mean you need more furniture, but having a few extra things could be handy. For instance, some multiples are so used to being close to one another that they hate sleeping in separate cribs. Until they get bigger, you might be able to get away with having only one bed.
However, if you and your partner are tackling diaper changes at the same time, a spare changing pad might be nice. You'll also need to double the closet space and double the diaper storage!
Safety
Wall hangings, mobiles, and cute quilts are great, but you need to place them strategically to keep your baby safe. Don't hang something on the wall right above their crib, and keep the extra fluffy blankets away to avoid suffocation.
The more furniture and decorations you have, the more you run the risk of something going wrong unless you take the necessary safety precautions now. Less is more in a newborn nursery, and you can still make it beautiful.
Also, be sure that you secure heavy furniture to the wall to avoid tipping over. Dressers are fun climbing activities as your child gets older, so many parents feel more comfortable tackling that problem now.
Cribs placed too close to drafty windows, doors, or things that could fall will pose a risk, but with the right design, you can ensure you have all the furniture you want without any danger to your little one.
Color or theme
After addressing the immediate concerns you may have about safety and space, you can begin to talk about your design. You can choose a color you love, whether it's gender-neutral or not, and then mix and match complementary patterns and colors in the space.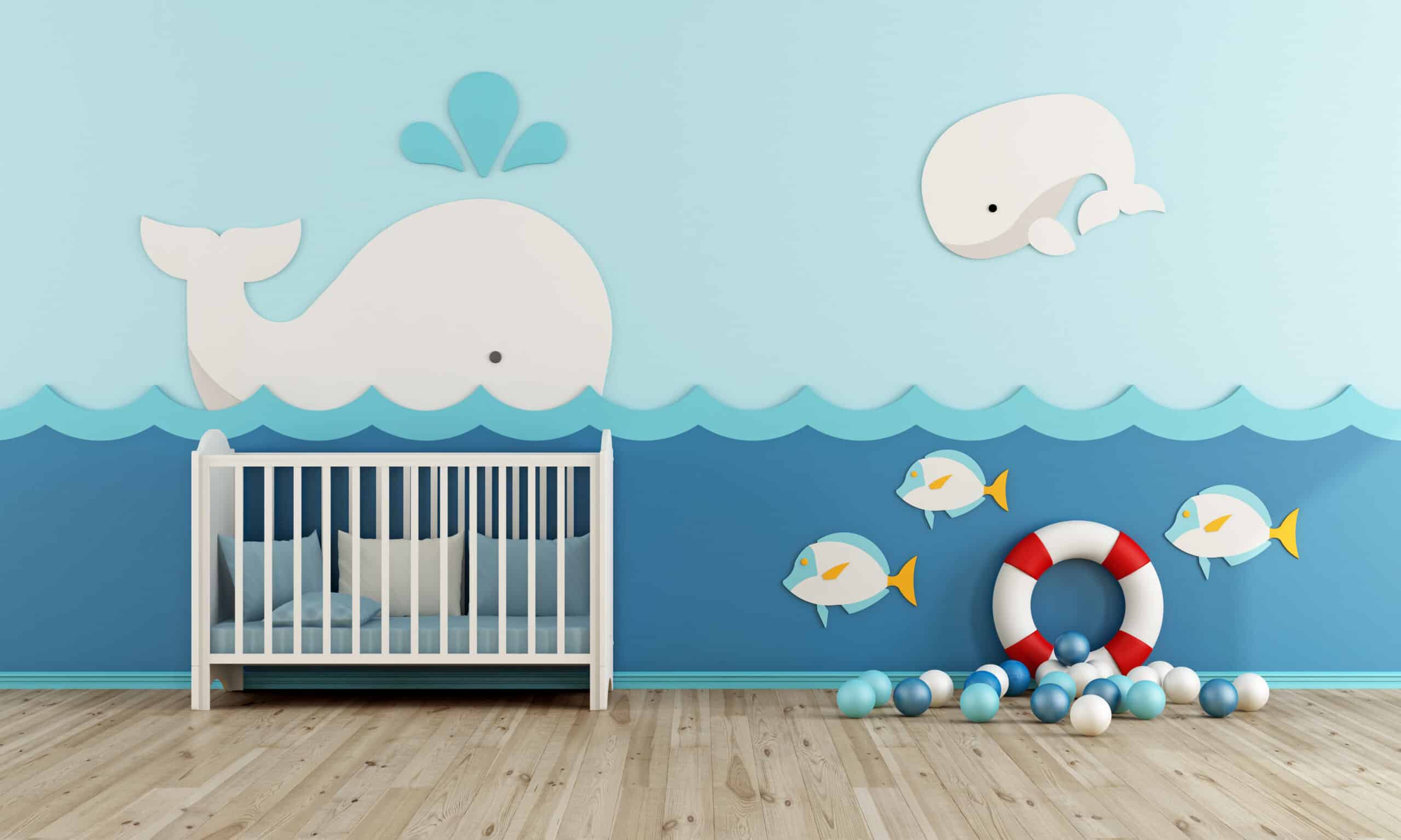 You may also want to stick to a theme, whether it's ocean, jungle, safari, beach, or something else. This can help you narrow your choices for your baby's room and begin picking out just the right items to fit.
Cost
There's no way to sugarcoat it. Having a baby is expensive. You can save money by registering for items, and most expecting mothers have at least one shower. Use any coupons or discounts you get for registering to buy the items you still need after your shower.
Most retailers will also offer a completion discount, which means if there are still unpurchased items on your registry after the baby comes, you can order them at a discount. However, even with these discounts, you may still be panicking about how much it's going to cost. Keep in mind that your baby doesn't care, and won't even know how the nursery is decorated when they arrive.
All they'll care about is being safe, warm, and comfortable. You don't need to put too much stress on yourself by worrying about getting the fanciest, most expensive items.
Nursery Essentials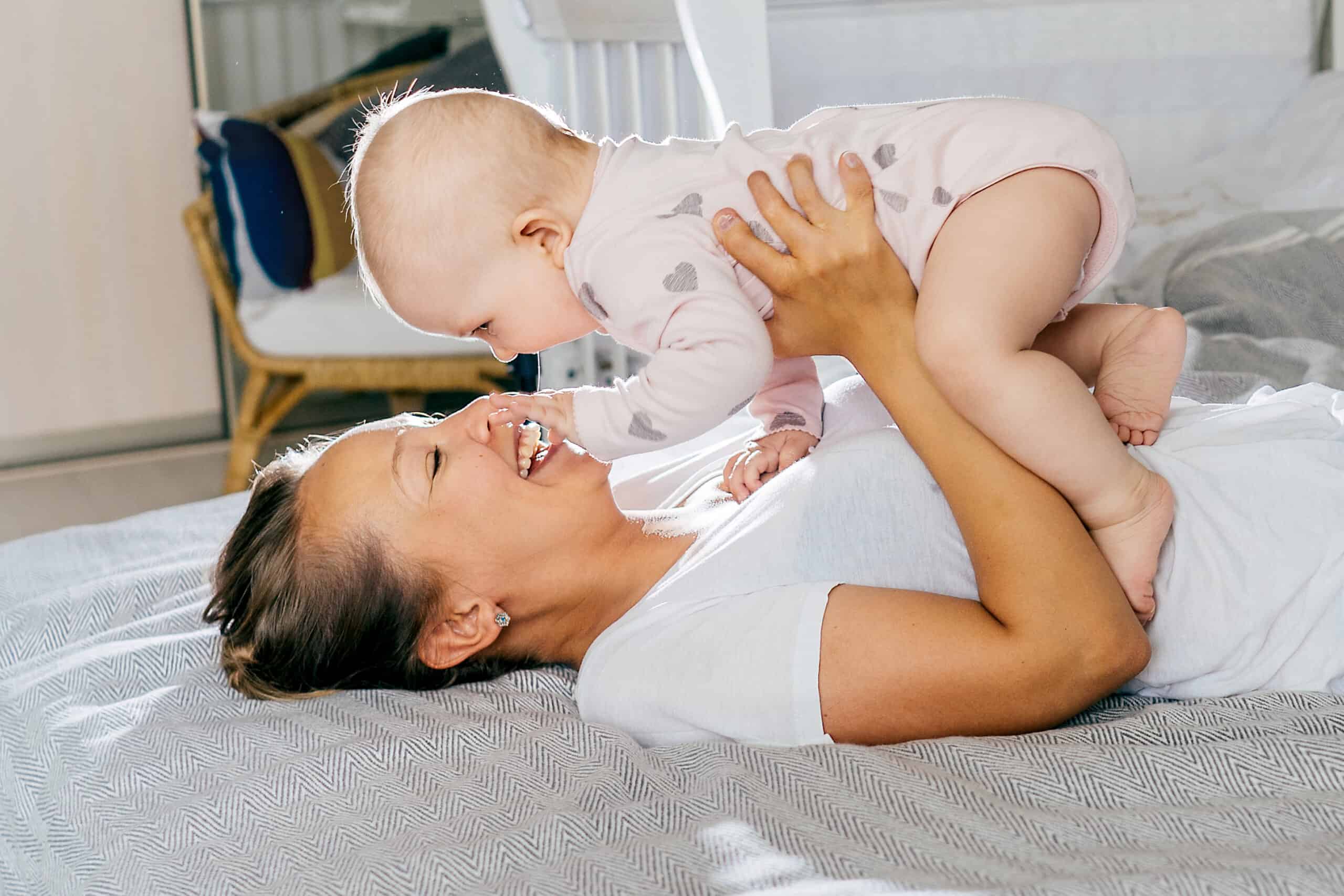 You want your nursery to be beautiful, but it also needs to be functional, because life will be chaotic for just a little while. You don't want to waste space with items you don't need, but you also want everything you can't live without.
Sleeping
While many people consider a crib a nursery essential, let's take a quick step backward. Your baby needs a safe place to sleep. That's the essential piece of the equation. It doesn't matter if it's a crib, a bassinet, or some other solution you found that you like. However, whatever you choose, make sure you have a quality mattress.
Your little one needs some pretty stiff support in the first year to help them grow. They don't need fluffy pillows or a soft bed. They need something that will reduce the risk of suffocation and that will give their little body the firmness it needs to rest easily and safely.
The most important thing to remember here is that what you consider comfortable is not safe for your baby, so invest in a quality mattress for whatever bed it is that your baby will be sleeping in.
Cribs
Cribs are cute and safe, and they come in all sorts of colors and designs. If you decide to get your child a crib, you can opt for a rectangle, which is the most common, but they also make oblong cribs and mini cribs as well.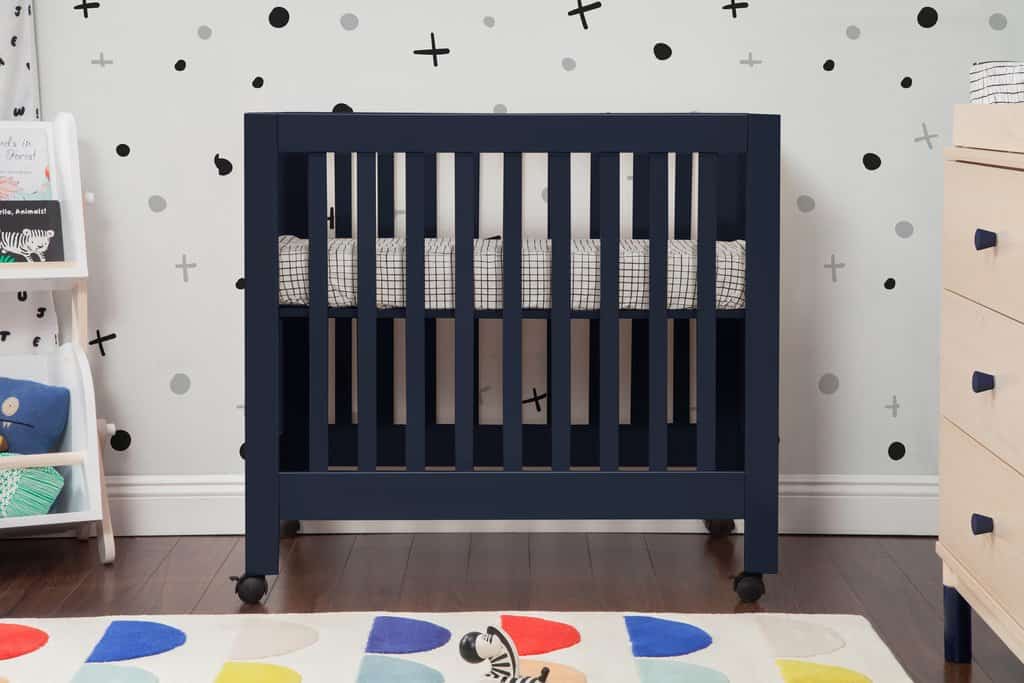 Whichever shape you choose is fine. A lot will depend on how much room you have in your nursery. Keep in mind that rectangle is the easiest mattress shape to find and has some of the cheapest options.
Many people consider cribs essential because even if their baby won't be sleeping in them right away, they don't want to have to worry about getting one set up after the baby arrives. Plus, many babies make an easy transition to their crib pretty early, so you don't want to run the risk of not having time.
In addition to that, since it is one of the most essential items, many people like to purchase it first and plan the rest of the nursery around it.
Bassinets
Bassinets are excellent options for keeping the baby in your room with you for the first few weeks or months. They give your baby a safe place to sleep, but they're smaller and more manageable than cribs. You can move it around as needed, whether it's next to your bed or across the room.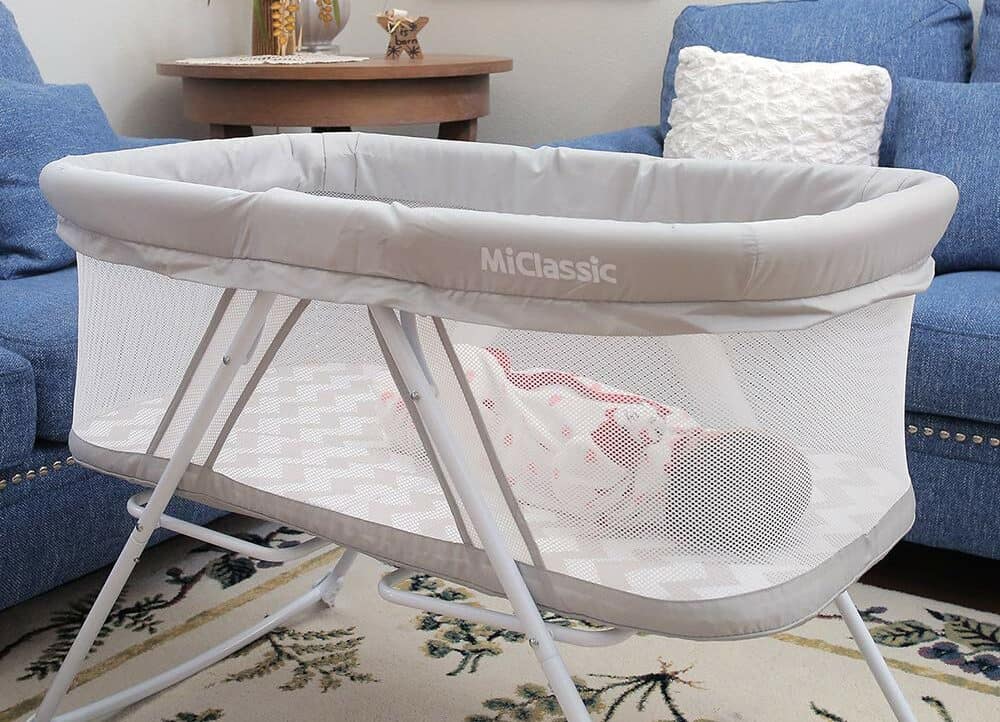 You may also consider getting a bassinet for your room and then moving the bassinet to the nursery when you're ready. It saves you money by only having one bed and makes the transition for your baby easier, too.
However, due to their smaller size, you will eventually have to upgrade to a crib, so consider timing and cost when making this decision.
Getting dressed
Your baby will have a lot of stuff. It's remarkable how much you need for such a little thing. You'll need storage for clothes, diapers, and all of the accessories that come with them. Even if your nursery has a closet, some sort of dresser will likely be essential.
Chest of drawers
A chest of drawers is a tall dresser. It gives you plenty of space to store your baby's things and has drawers that will remain out of reach for your child until they get a bit taller. This is a great place to store things you need for them but you don't want them to get into.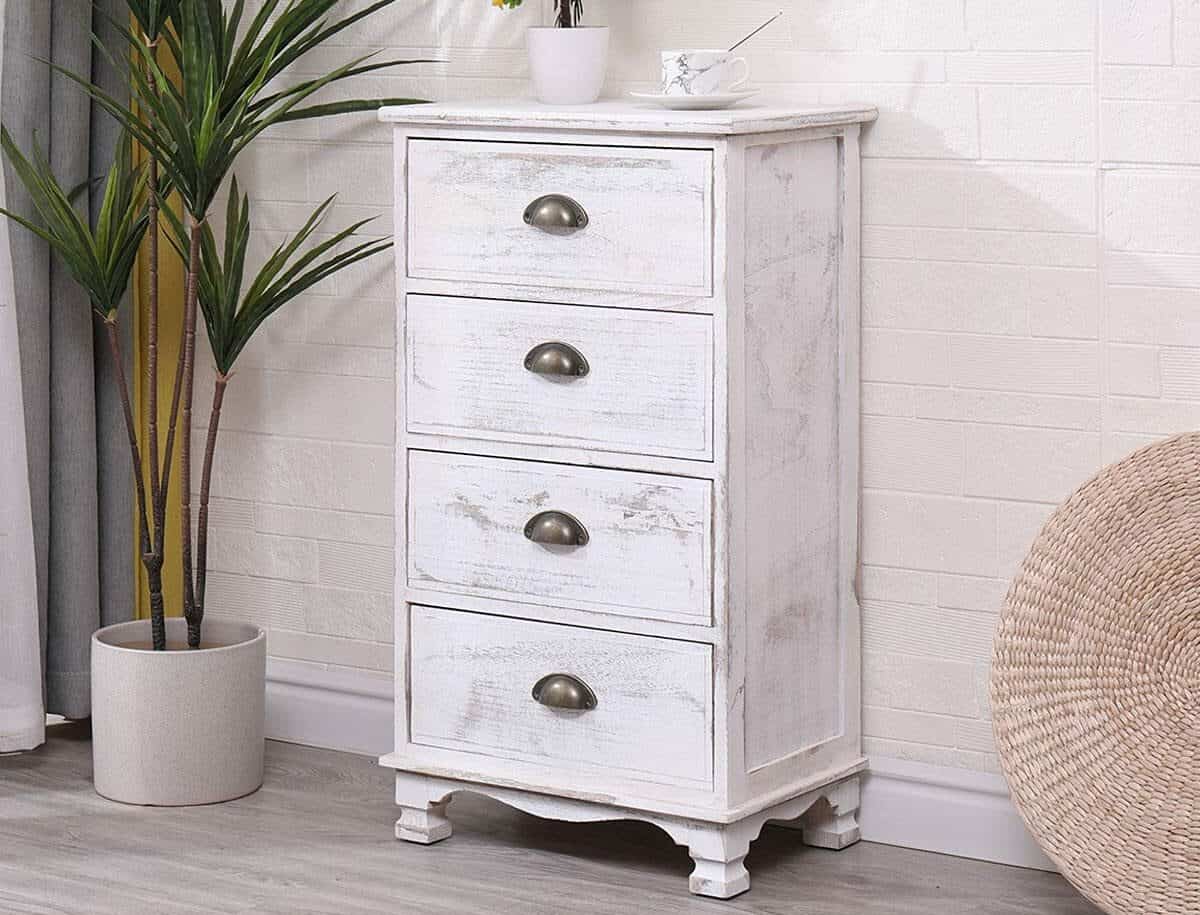 It can double as storage for diapers, wipes, and creams, keeping them well out of reach but accessible to you.
Dressers
Dressers tend to be shorter than a chest of drawers but could be wide or narrow. Wide dressers give you plenty of space on top and could double as a changing table if you put a changing pad on the top.
Narrow dressers can serve both purposes too, but won't have as much space on the inside. If you can find a matching set with a dresser and a chest of drawers, you'll have plenty of space.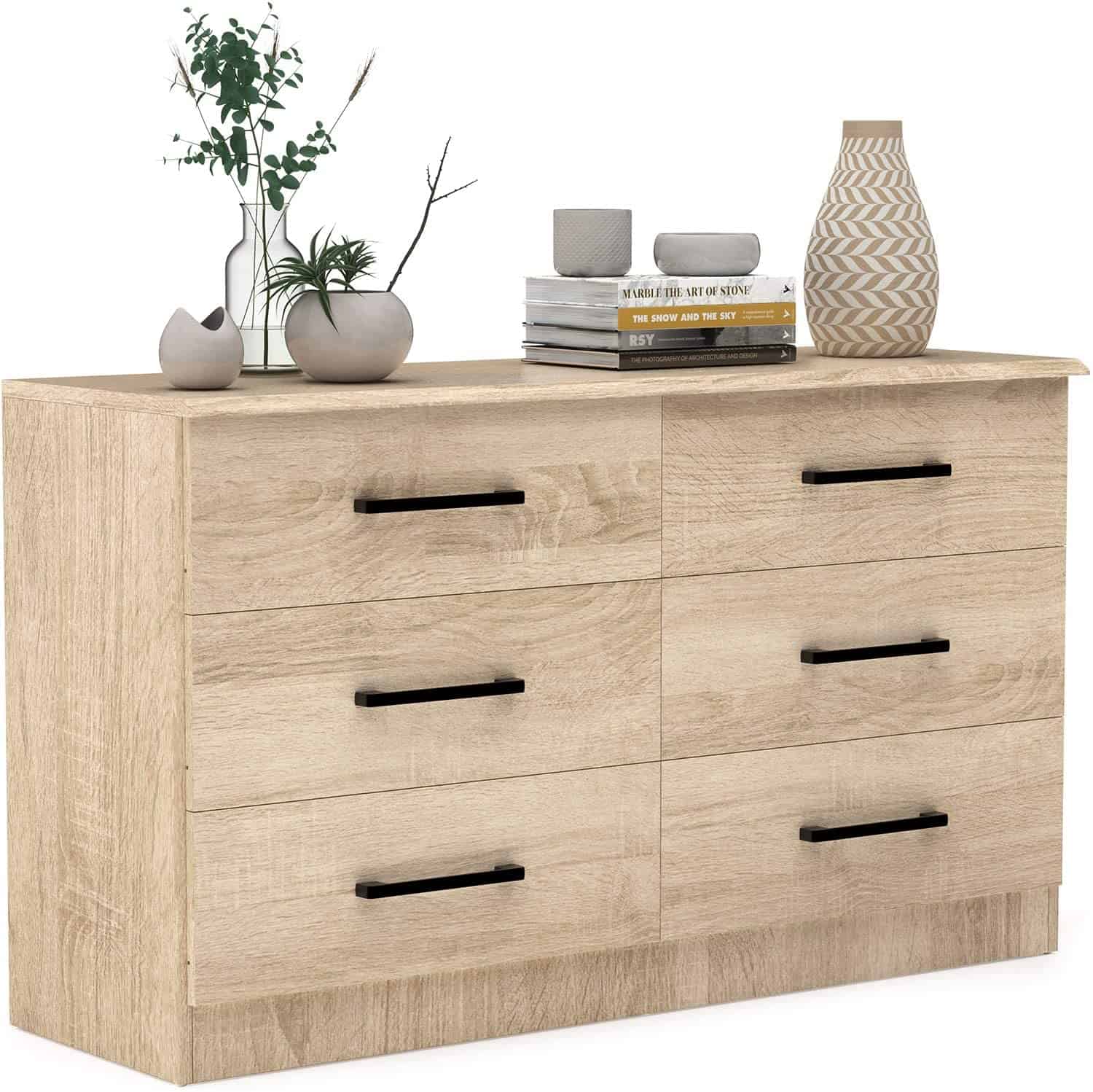 While having both isn't essential, having at least one of the two probably is.
Changing diapers
Having a place to change diapers is essential as well. You don't have to have a dedicated changing table, but some people like it. Having a changing table gives you a safe place to change diapers and extra room to store diapers, wipes, creams, and everything else you need to change them.
While many people use a contoured changing pad on the top of a dresser to do this, you may find that if you have multiples or enough room for both, you prefer to have both for the extra storage space.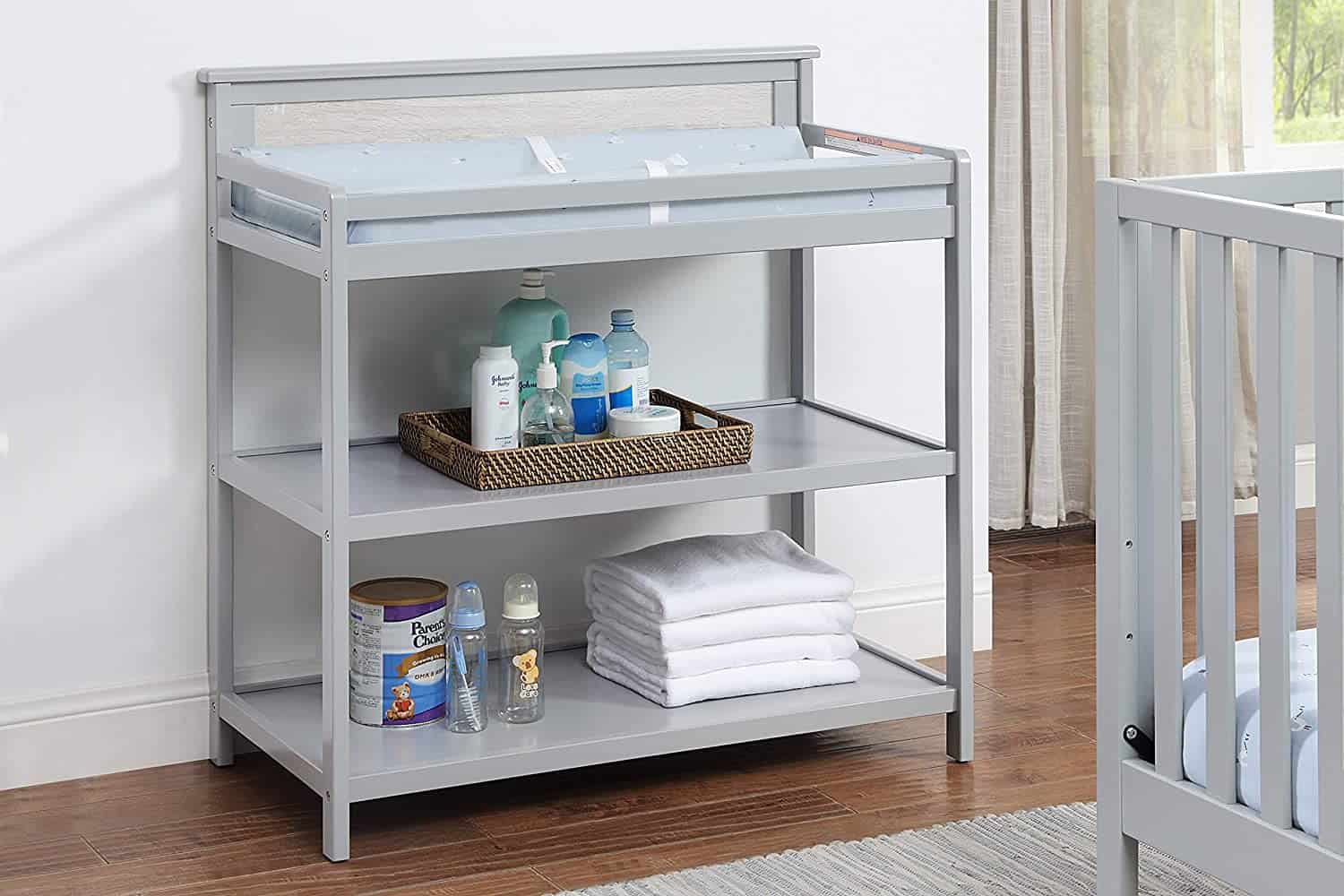 Playing
Your baby won't be ready to play right away, but soon enough you'll find that you need rattles, books, and all kinds of other things that they can use to explore the world around them. Besides, you'll get plenty of these types of items at your shower, so you need a place to put them.
Toy storage
Some sort of toy storage will become inevitable and essential, but the kind you choose is up to you. Modular cabinets grow with your child. They can hold baby toys now and toddler toys later.
Lightweight cabinets are easy to move, so you can keep them in the nursery, the living room, the playroom, or move them around as the need arises or your child grows.
Cubbie systems are also great ways to store toys. They're easy to move around, wash if they get dirty, and replace with wear and tear.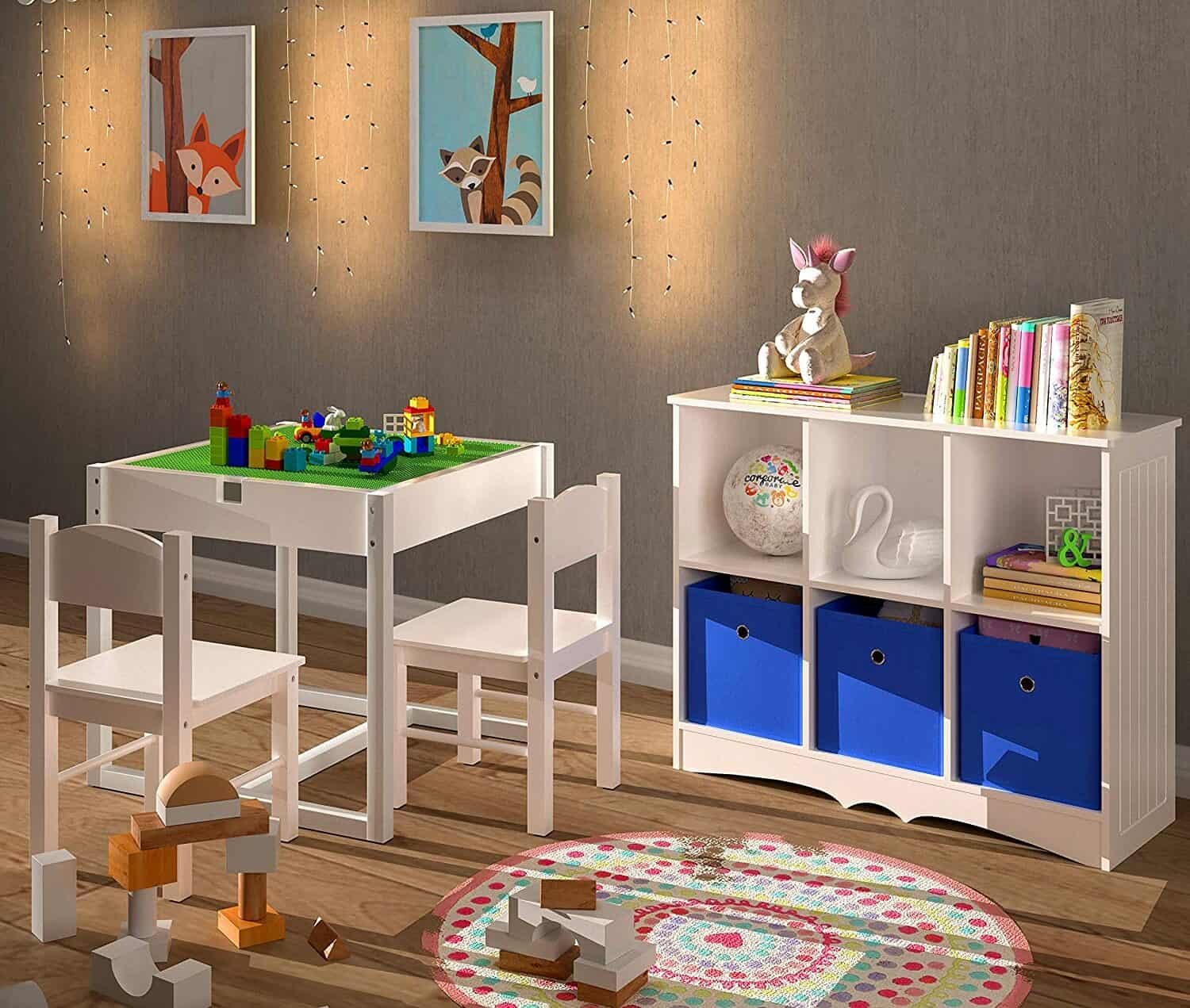 Soft baskets are super affordable and come in cute designs.
You can always use the dresser to store toys to avoid purchasing an unnecessary piece of furniture that won't fit in your nursery. As your child grows, their clothes will begin to take up more space and they'll accumulate more toys.
This may not be an essential item now, but it will be eventually, so consider your options carefully to see if you feel like it could give you the storage space you need both now and later.
Rockers and gliders
Midnight feedings are going to be a reality for a while. Something comfortable to sit in while you feed in the middle of the night will be one of the best decisions you make. Besides, as you work to establish a bedtime routine that will last for years to come, the rocker also doubles as a relaxing place to read, sing, and wind down for the day.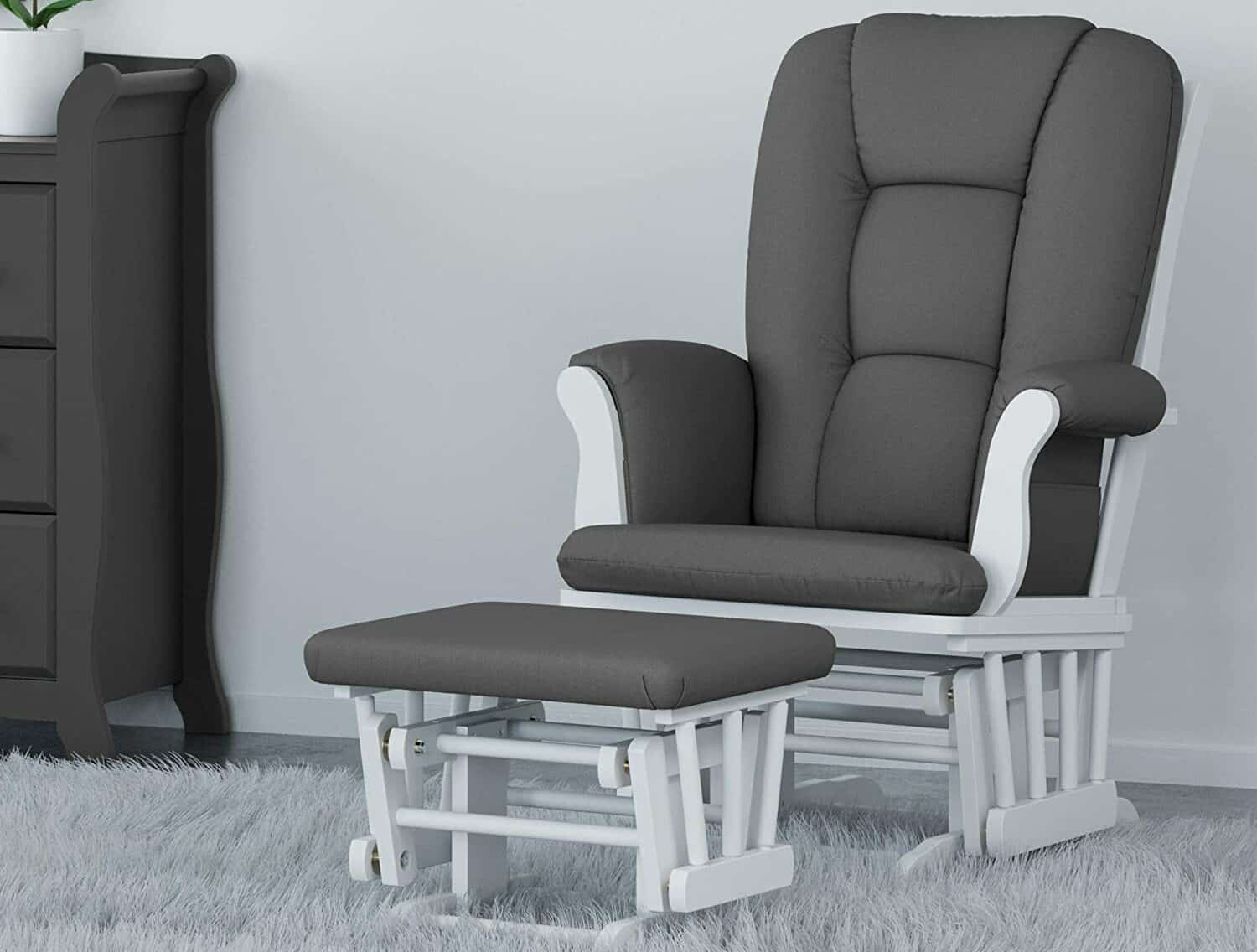 Consider purchasing a rocker or glider that comes with a matching footstool for extra comfort as you snuggle.
Wardrobes and armoires
If your nursery is lacking a closet or you need more space, wardrobes and armoires are good options for large clothing storage. They're also more versatile if they have shelves on the inside that you can rearrange as your storage needs change over time.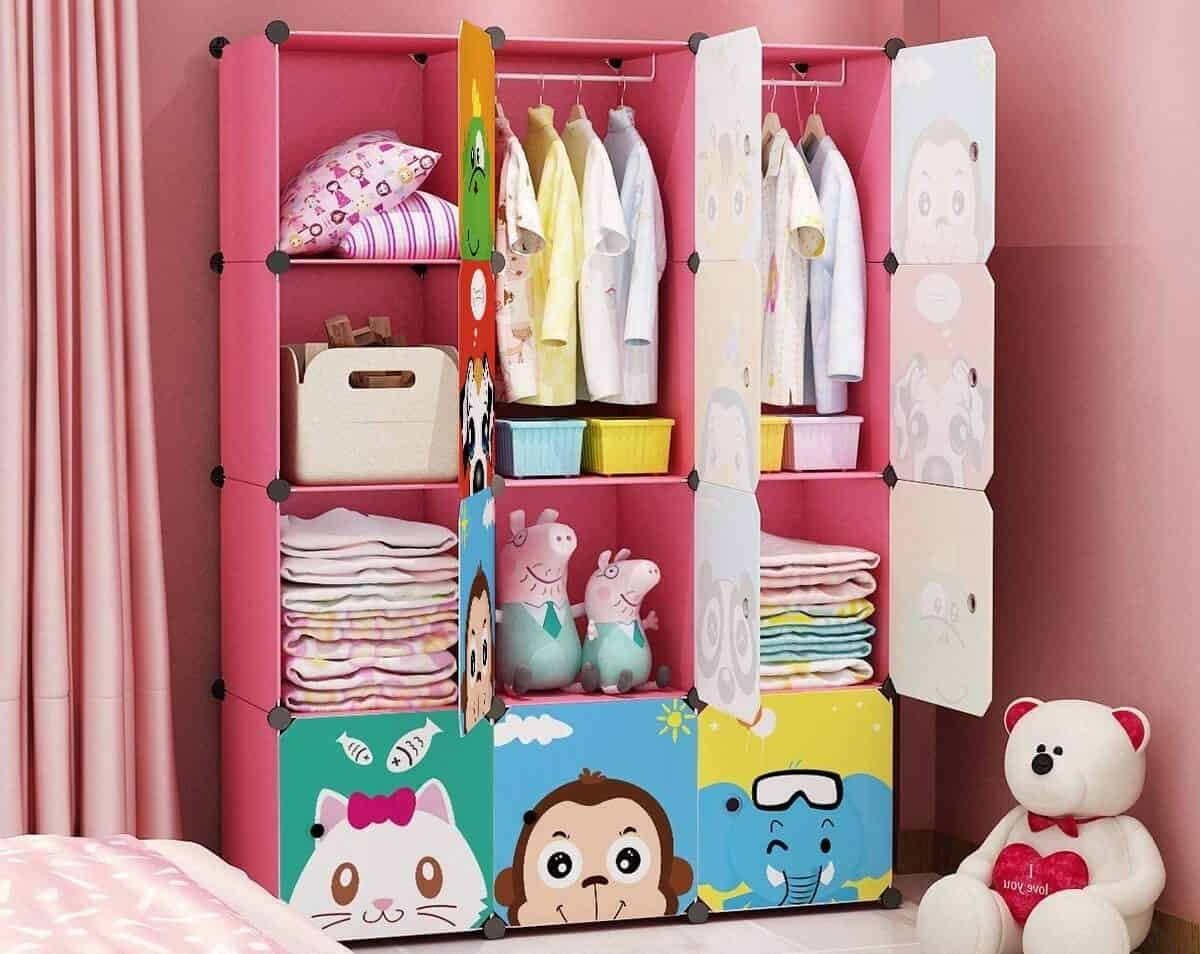 Playpens
Playpens pull double duty as a play space and a napping space. Given that there aren't a lot of mattress options for these, they're generally reserved for when your baby gets a little bit older. It's not a great full-time sleeping option, but it is a safe space to set your baby down for naps or when you need to take a shower.
Bookshelves
Many parents choose to purchase a bookshelf early because they get so many baby books as gifts. This is a great nursery item to begin building your child's library and instill a love of reading. It's convenient to grab a book at bedtime and it gives them the freedom to look at pictures and read anytime they want.
For some parents, this is an essential way of life. A bookshelf in their baby's room is a no-brainer.
Shelves and wall art
If you don't have any extra floor space, you may want to consider mounting shelves to the wall. This gives you extra space for just about anything. It can be books, toys, diapers, a piggy bank, or any decorative item you want to display.
As your storage needs change over time, you can rearrange the shelves to hold anything your baby needs.
Wall art is also fun and whimsical but may not have the longevity that other nursery items do. That cute cartoon bunny or starry sky won't be as beloved when your child gets older. If you don't mind changing out wall art as time goes on, it's a welcome addition to your child's nursery, as long as it's secure.
Cameras and monitors
Most parents consider a baby monitor essential, but many are gravitating toward cameras as well. Outfitting your baby's nursery with a camera can give you a little extra peace of mind that your child is safe through the night while napping, or during an intense playtime.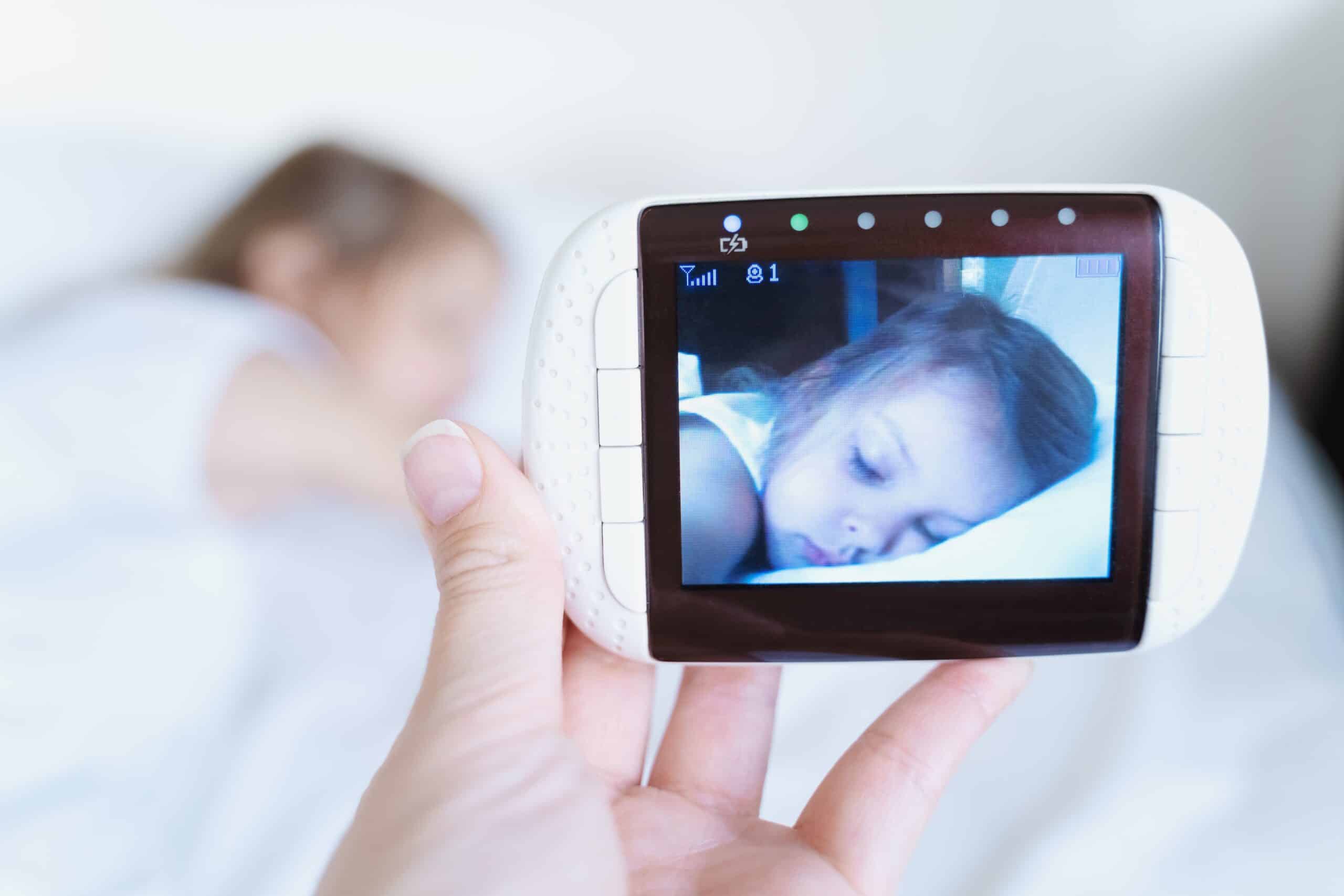 Whether you decide to mount cameras on the wall or install one in the crib is up to you, but consider it when designing your nursery to make sure you leave enough room.
Baby swings and bouncers
Many babies feel soothed by swinging or vibrations. Baby swings and bouncers are great alternatives to placing your baby in the playpen or the crib while you do something else. They come with straps and harnesses, so you can ensure your baby is secure while you put away laundry.
This is a nursery essential for those who want a bit of variety, and you may find that your baby really likes it. It could be something that soothes them when you can't or gives you the peace of mind that you can set your baby down and take a break once in a while.
Diaper pails
Alongside your changing table (or whatever you're using for a changing table), you may want to invest in a diaper pail of some sort. There are several different brands, but these glorified trash cans will cut down on dirty diaper odor significantly.
They may be pricey, but they're worth it, especially if you don't want the smell of waste wafting around your baby's nursery all the time. The bags are easy to tie off and take out when they're full, and replacement bags are normally built-in.
These make diaper disposal so much easier on a new parent than a regular trash can.
Hampers and laundry baskets
Your baby will have dirty clothes, and a lot of them. Outfitting your nursery with a place to put these dirty clothes is essential, too. Getting one with a lid could cut down on odor, but open laundry baskets make it easier to toss dirty clothes in from across the room.
Only you can decide what design is best for you, but you'll need something that allows you to easily store dirty clothes and transfer them to the washer when it's time to do laundry.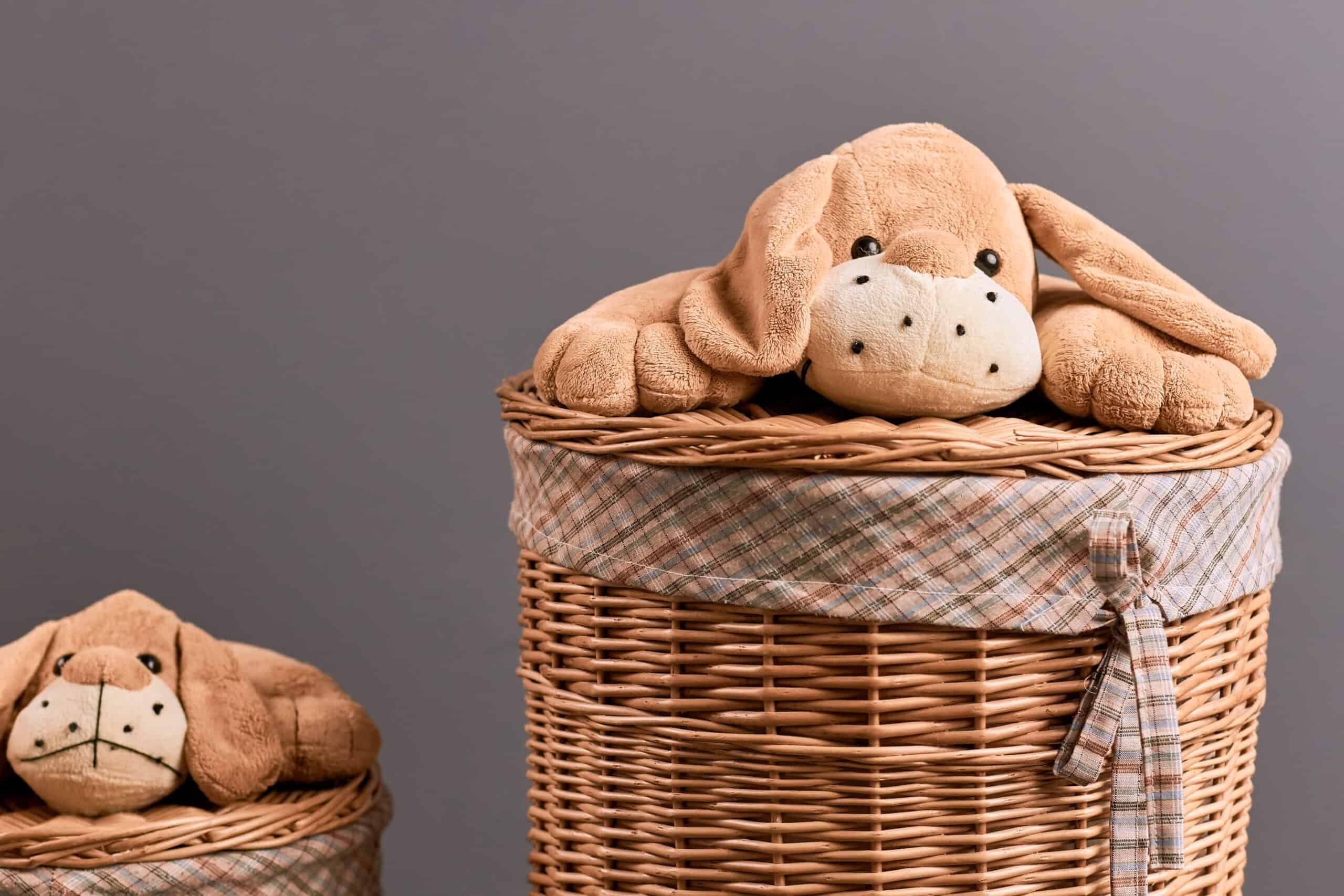 Sweet Dreams
As you furnish your baby's nursery, there are a lot of things to think about. However, as long as your baby is safe, there are no hard and fast rules about what furniture you need or how you should decorate.
These are some basic guidelines, giving you plenty of freedom to choose what works best for you in terms of size, timing, budget, and lifestyle. Start early on in your pregnancy coming up with a plan you think will work for you, and then adjust it as you purchase furniture and decorate.
By the time your little one is here, you'll have everything you need, including a brand new addition to your precious family.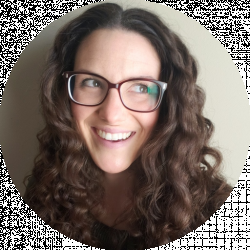 Latest posts by Sarah Caldwell
(see all)