The room's ambiance depends on its lighting design as much as it depends on the furniture. In this lamps and lighting guide, we'll help you find a lighting setup that is both practical and stylish. The importance of lighting in interior design has been well documented since numerous studies have proven that light can improve our mood and general wellbeing.
Although it cannot replace natural light completely, artificial light has the power to make any space look calmer and more sophisticated. Ceiling lights, lamps, and lightbulbs are the core of every lighting design but each setup is different depending on how these three elements are combined.
Consequently, the lamps and lighting fixtures you're going to choose to depend on factors that range from your personal preferences to the purpose for which a particular room is used. Our lamp and lighting guide will provide you with the information you need to better understand lighting and create the design that perfectly matches the space.
Layers of home and office lighting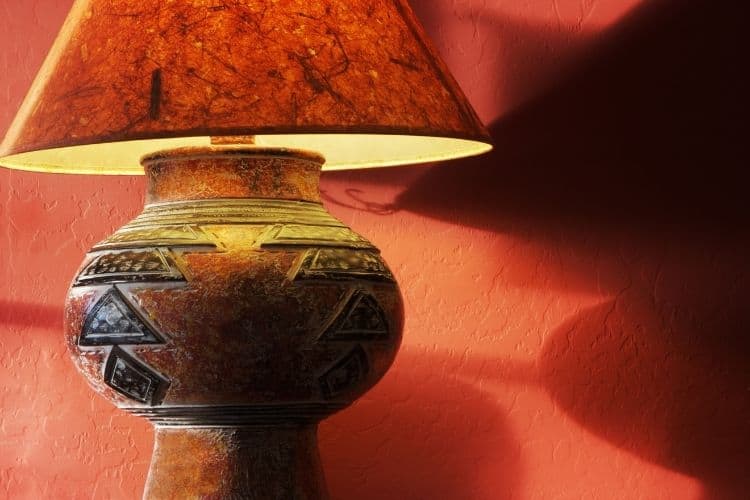 The quality of a lighting design often depends on how many layers you add to it since one-layer designs don't offer a lot of versatility.  Besides, you can combine these layers in a seemingly unlimited number of ways, which means that you can create an infinite number of lighting designs.
The three basic layers of home and office lighting are ambient, task, and accent lighting and each of these layers have slightly different characteristics.
Ambient lighting –

Also referred to as general lighting, ambient lighting can be any source of light that radiates a space.

So, the natural light coming through a window can be regarded as a general lighting layer.

In the absence of natural light, ceiling light fixtures and floor lamps serve as an alternative source of ambient light.

Task lighting –

General light may not be enough if you want to use a space to perform tasks that require high attention to detail.

Reading, cutting the ingredients for the dish you're preparing, or repairing a broken household item are some of the activities that may require task lighting.

Accent lighting –

Although it usually isn't an essential lighting design element, accent lighting is still frequently used to draw attention to the room's architectural elements or specific pieces of furniture.

This layer of home and office lighting can also be used to set the room's atmosphere or highlight an artwork.
It is worth pointing out that there is no strict guideline regarding how these layers should be employed, except that their aesthetic and practical functions have to be in balance.
The most common types of lamps and light fixtures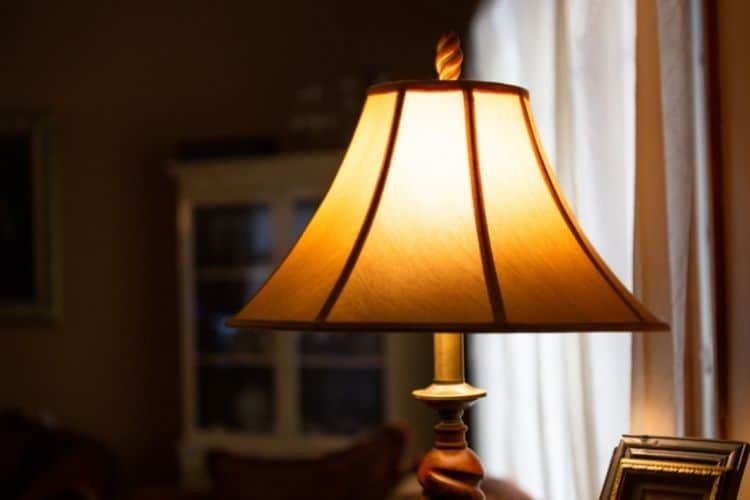 Lamps can serve as the source of ambient and task lighting, and they fit in a broad range of home and office lighting designs. In fact, the majority of office spaces combine the standard ceiling lighting fixtures with desk lamps that provide the employees with an additional light source.
The same principle is applied to home lighting designs, as most rooms require both the ambient and task lighting layers. So, if you're creating a light design in your home, you'll be able to choose from the following types of light fixtures:
Pendant lights –

All lighting fixtures that are hanging from the ceiling from a chain or a cord are called pendant lights.

They fit a wide variety of spaces, but they're commonly installed in living rooms and kitchens.

Surface lights –

As indicated by their name, surface lights are either mounted on a wall or a ceiling.

They're a reliable source of general lighting due to their compatibility with high voltage light bulbs.

Track lights –

These systems include several circuits and voltages, which enables you to use different light bulbs on the same track.

You can choose between the pendant and surface track light models depending on where you want to install these fixtures.

Recessed lights –

The so-called downlights or pot lights are frequently used in commercial establishments, and you're likely to encounter them at supermarkets and similar venues.

Recessed light fixtures are installed in ceilings, and they can emit either floodlight or spotlight in the downward direction.
Lamps are essentially portable light fixtures that usually supplement the main source of artificial light in a room. Let's take a look at the most common types of lamps.
Floor lamps –

Serving a dual purpose, floor lamps can either be a source of ambient light or task lighting.

They come in a broad spectrum of shapes and sizes, so finding the model that fits your needs shouldn't be too difficult.

Desk lamps –

Designed to illuminate a relatively small surface, desk lamps often prioritize functionality over style.

Their compact and lightweight design makes it easy to find a place for them on any work surface.

Table lamps –

Unlike desk lamps, table lamps put aesthetic before functionality.

This doesn't mean table lamps are inefficient at illuminating spaces, but rather that their primary purpose is decorative.
Light Bulb types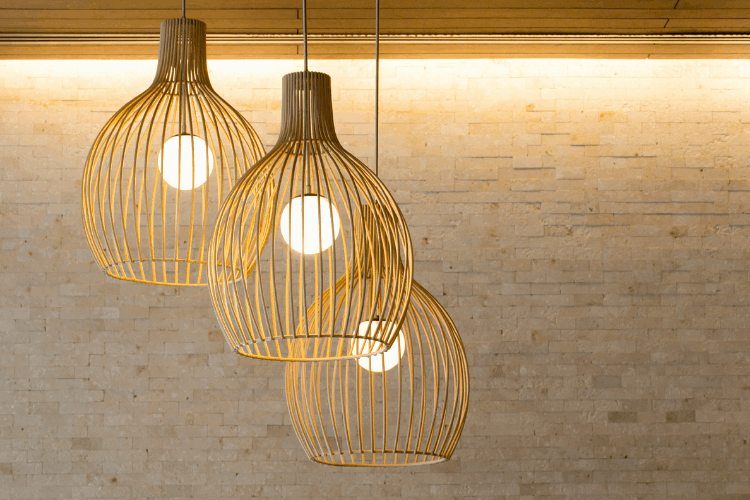 The compatibility of light fixtures and lightbulbs can affect the final look of your light design, since how hard or soft the light is going to depend on the type and the wattage of the light bulb.
Furthermore, you can only use lightbulbs that are compatible with the fixtures you have.
Here are some of the most commonly used types of lightbulbs.
Incandescent light bulbs –

This is the first type of light bulb ever invented.

It features a wire filament that is heated until the point when it starts to emit light.

However, incandescent light bulbs aren't energy-efficient or durable which is the reason they've largely been replaced by more energy-efficient models.

Halogen light bulbs –

Although they are operating on the same principle as incandescent bulbs, halogen bulbs use less energy to generate light.

They are also more durable as they usually last for 3000 hours or longer.

Fluorescent light bulbs –

If you're looking for a way to light a large space and spend a minimum amount of energy you should consider getting fluorescent bulbs.

They require 1/3 of the energy the incandescent bulbs use to light the same amount of space.

LED light bulbs –

In addition to being the most environmentally friendly type of lightbulb, LEDs are also the most energy-efficient solution.

Moreover, an LED bulb can last for 22 years if it is used for three hours every day.
Light color temperature
How cold and warm light is going to look depends on its temperature. The color temperature of light is measured in Kelvins, and light sources that produce warm lights such as candles have a temperature around 1,000K. On the other hand, the color temperature of the blue sky that is perceived as cold is around 10,000K. So, lightbulbs can simulate either warm, cold, or neutral color temperatures.
For instance, the light color temperature of a 100W incandescent bulb is 2,800K, while most LED bulbs have color temperature values ​​above 4,000K, which is the reason why the light they emit is either neutral or cold. The bulbs you choose for a particular room should match the purpose for which the room is used, so cold light temperatures are better suited for areas where you prepare food or work because they enable you to see clearly.
Warm light bulbs are a great fit for living rooms, bedrooms, and all other spaces used primarily for relaxation.
The benefits of functional light designs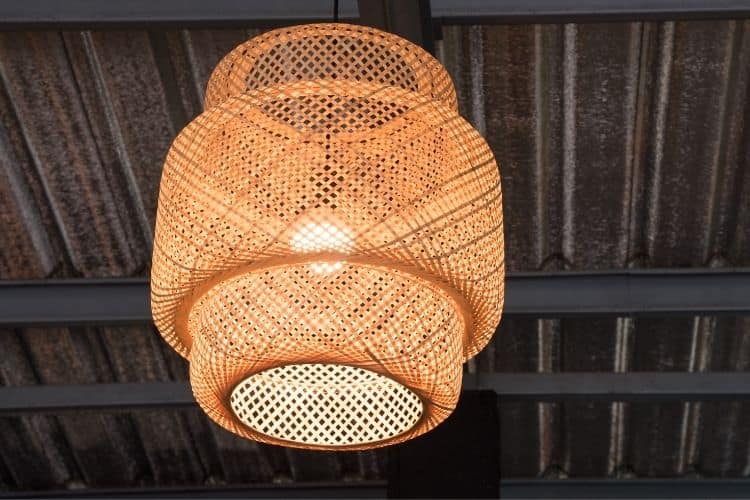 The light setup in each room of your home should be adjusted to the room's primary function.
A kitchen usually requires a combination of ambient and task lighting layers because the ambient light might not be enough to illuminate the room enough so that you can see what you're doing while slicing meat or peeling veggies.
On the other hand, adding a task lighting layer to the entryway might be unnecessary, because the room only needs general illumination to make it usable.  Besides improving the functionality of a room, a good light design can also have positive side effects on physical and mental health.
Residential light might be helpful in preventing mood disorders and depression, but prolonged exposure to inadequate light design can also trigger or increase the risk of depression.
The most important factors to consider while choosing a lighting design for your home
In most cases, the light design for each room includes two layers, as the ambient lighting is used to illuminate an entire room, while the task lighting radiates a specific area in a room. However, you can combine different types of lighting options within each layer, and install both pendant and surface lights or equip a room with floor and table lamps.
Ultimately, the amount of light and its color in a room depends on the lightbulbs you choose, so opting for high wattage bulbs may reduce the need to install multiple light fixtures in a room.  Here are some of the most important factors you need to consider while choosing a light design.
The room size
The number of lighting fixtures you're going to need in a room depends on its size. So, if your living room is larger than 400sq / ft. you'll need at least two surface or pendant lights as well as several lamps. On the other hand, at 200sq / ft. study or a bedroom doesn't have high lighting requirements and in most cases, a surface or a pendant light is enough to light the entire room.
The purpose for which the room is used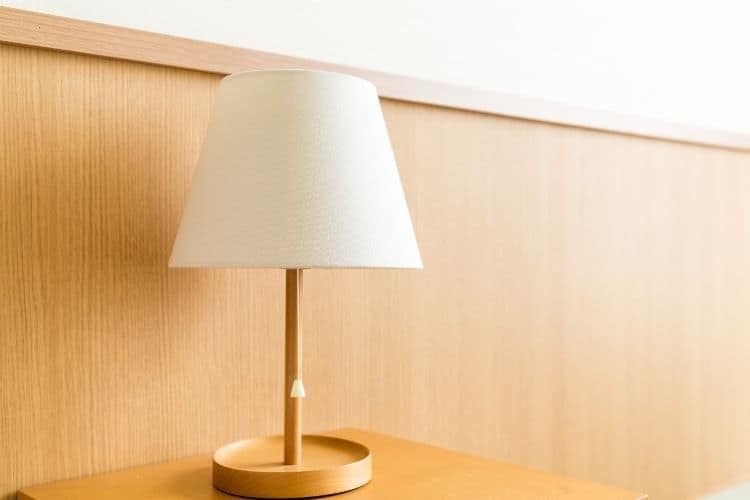 Assuming that you can use the same light design for all rooms in your home can be misleading because the activities you perform in a room can require more or less light. That's why you'll need to develop a different design for a living room, dining room, kitchen, bathroom, and all other spaces in your home.
For instance, you won't need the same number of lighting fixtures in the kid's room and your bedroom because children need less light than adults. You're also going to need additional sources of light besides the conventional ceiling light if you have a garage-based workshop or home office.
Number of light design layers
Nearly all conventional light designs include two layers, one that supplies general light and one that illuminates work surfaces. Each layer can contain multiple light fixtures, so you shouldn't assume that ceiling lighting and a lamp light design template are going to work for all rooms in your home.
Try to estimate the number of individual fixtures you need in every room to get an accurate picture of how complex the light design for the entire home is going to be.  You should also consult with a professional to find the best position for light fixtures you want to install.
The amount of natural light
Rooms with large windows that receive vast amounts of natural light often don't need complex light designs. What's more, some light designs combine natural and artificial light sources with the aim of creating a relaxing ambiance.
Besides reducing the electricity bill, spaces that receive a lot of natural light have a positive psychological impact on their residents. That's why you shouldn't add too many artificial light sources to a room that is already well illuminated by sunlight.
On the other hand, if the room gets only a moderate amount of light during the day you should create a design that enables you to use that room without any difficulties.
The installation costs
Attempting to install all lights on your own isn't a good idea if you don't know how the electrical installations in your home are laid out. The installation process of surface and pendant lights isn't difficult, but you should at least consult a professional when choosing their position.
The installation cost of light design depends on a wide range of variables, and you can spend as little as $ 50 on a lamp and a ceiling lighting fixture for one room, or several thousand dollars to equip each room in your home with multiple lighting solutions.
Although lightbulbs aren't expensive, they add to the installation costs of lighting designs.
The advantages of lighting designs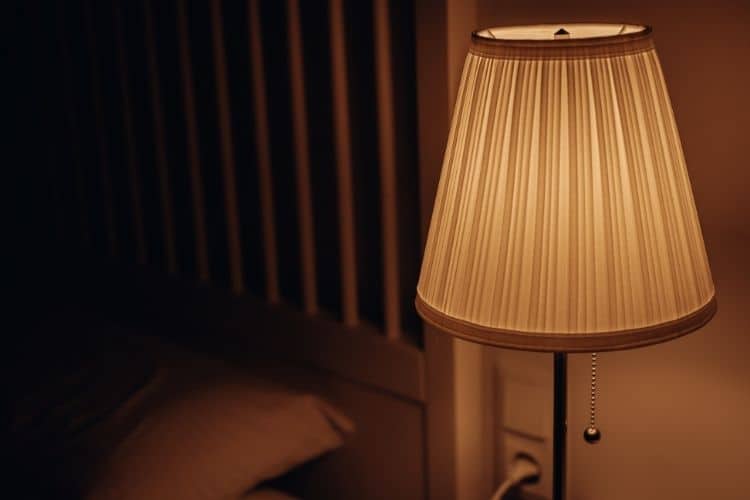 Makes room usable at all hours of the day
A good light setup enables you to perform all activities without interruption regardless of the amount of available natural light. Combining a lamp with a ceiling fixture lets you adjust the light conditions in a room to the activity you're currently performing.
Gives a room a sophisticated look
Elegant table lamps, surface lights mounted on walls or discreetly positioned recessed lights can create a pleasant room atmosphere and highlight selected pieces of furniture or architectural elements.
Optionally, you can opt for a light design that maximizes productivity instead of leisure.
Lamps supplement the general lighting
Desk, floor, and table lamps serve as additional light sources that enable you to illuminate a specific surface or change the room's ambiance with a flip of a switch.
So, whether you need to illuminate a work surface or an extra source of light while reading lamps are your most reliable option.
You can choose the color temperature
Lightbulbs that have low Kelvin values ​​generate a warm light that has an orange-yellow hue are a good fit for spaces used for leisure, while bulbs with warmth values ​​over 4,000K tend to produce cold bluish light that is best suited for activities that require a high degree of concentration.
Low upkeep requirements
Other than changing the lightbulbs occasionally, and dusting the light fixtures there's nothing else you need to do to keep lamps or surface light in good condition. In addition, you can use the same light fixtures for years without having to change them.
The disadvantages of lighting designs
The installation process can be difficult
The layout of electrical installations determines where you can install light fixtures that should be mounted onto a ceiling or a wall. In case, you want to install a light fixture at some other spot you need to consult with a professional in order to find out if what you want to do is possible.
Some types of artificial light can be harmful to health
Fluorescent light sources can cause cataracts, pterygium, and other UV-related eye diseases. Also, fluorescent bulbs contain mercury that is toxic for the kidneys, lungs, and the nervous system if the bulb gets broken.
Top 4 lighting design suggestions
With so many options available, the number of different lighting setups you can install in a room is infinite.
Probably the best guiding principle you can have is your taste, while the room's illumination requirements or a number of lighting layers can help you narrow down your choices.
Also, you can search for a specific style of lamp or lighting fixture that will match the room's style of furniture. The quality of light you'll be able to get depends more on the lightbulbs you choose than on the lamp or ceiling light models you choose.
We've shortlisted a few lamp and lighting fixture suggestions that might spark your imagination and help you find the design that matches the space you want to illuminate.
SOTTAE Bedside Lamp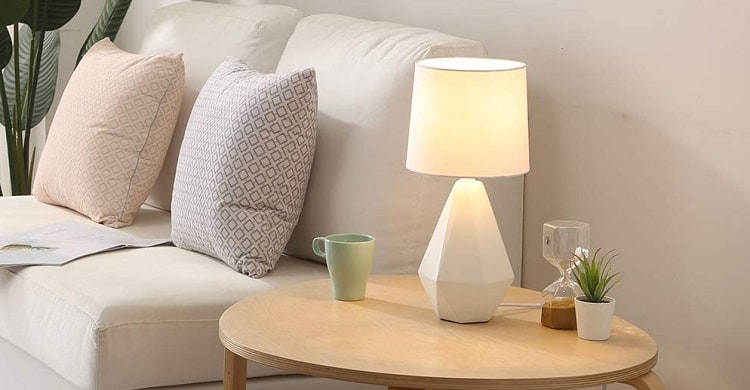 A compact and lightweight design enables you to fit the SOTTAE Bedside Lamp in different contexts. Its geometrically shaped body is made of ceramic while the lampshade is made of high thread count fabric that protects the eyes from direct light exposure.
This SOTTAE lamp is compatible with CFL or LED E26 lightbulbs and its wattage is capped at 60W. You can plug the lamp into 110V sockets and use the On / Off knob that is located on the cord to switch the lamp on or off.
The lamp doesn't have a long cord so you'll need to make sure that the night table you want to put it on is located next to a power outlet.
Brightech Carter Floor Lamp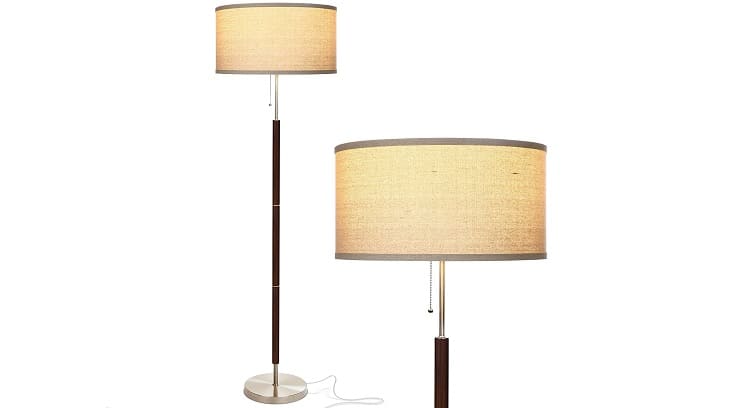 Homeowners that need a lamp that can serve as a source of ambient light, should take a closer look at the Brightech Carter Floor Lamp . Optionally you can get a Smart Outlet if you want to pair the lamp with Google Home Assistant, Amazon Alexa, or Apple Home Kit.
The lamp's height is 65-inches, while its stand has an 11-inch diameter and it is 1-inch tall. Its 10-inch tall lampshade has natural bright color and 19-inch diameter.
The Brightech Carter's model ships with a warm white LED bulb that has an estimated lifetime of 20,000 hours. You'll also get a three-year warranty if you decide to purchase this Brightech Carter floor lamp.
Lynnoland Industrial Ceiling Light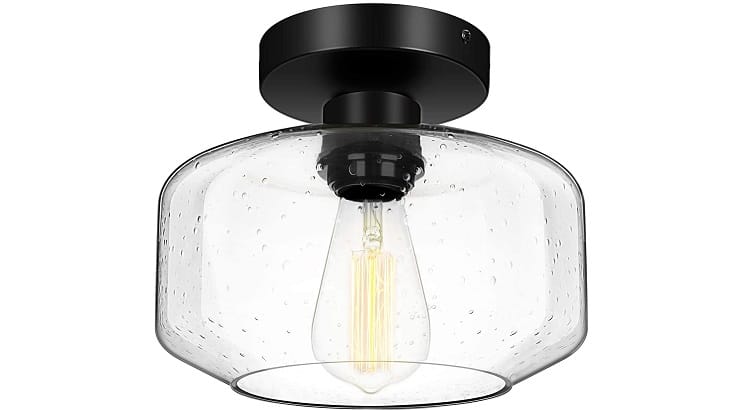 Spaces that require a lot of light can benefit from the Lynnoland Industrial Ceiling Light because its shade is made of translucent seeded glass that ensures the room gets plenty of light.
Its metal base houses a bulb socket that is compatible with E26 LED bulbs while the flush mount makes it easy to install this industrial-looking ceiling light.
The company has a no-worry purchase policy that includes a three-month money-back guarantee, so you can return this ceiling light if you're unhappy with its visual appearance or its performance and get a full refund.
The manufacturer issues a two-year warranty for this model that covers all defects of its parts.
YHYSTL Pendant Light Chandelier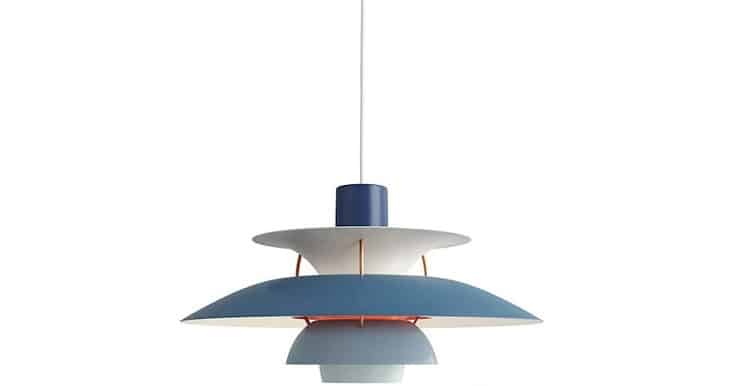 This UFO-inspired ceiling light can be a perfect fit for a living room, dining room, and other spaces in your home that are dedicated to leisure activities.
The YHYSTL Pendant Light Chandelier has a modernist and minimalistic design that matches rooms that have a similar style of furniture.
The chandelier is hard-wired, it features an E26 base that is compatible with different types of 60W bulbs, and its illumination range is limited to 5 to 10 square meters.
Its wire has a 75.5-inch hanging length which makes this YHYSTL's model a great choice for rooms with high ceilings.
FAQs
Question: What is the best lamp material?
Answer: Ceramics, brass, glass, or wood are some of the classiest materials used to produce the base, while the most popular lampshade material is cotton.
Question: Do I need a two-layer light design?
Answer: Combining a general source of light with task lighting will give you the versatility you won't have if you decide to stick to the conventional single-layer light setup.
Question: Are all lighting fixtures dimmable?
Answer: Yes, they are, but you have to install a dimmer switch in order to dim the light emitted by the lightbulb in the lighting fixture.
Question: How often do I have to replace lamps and ceiling lights?
Answer: With proper care, you can use the same ceiling lights and lamps for more than a decade, so you won't have to change your lighting design often unless you want to upgrade it every few years.
Final thoughts: How to know which light design is the best for your home?
Light and furniture are the two of the most important home décor components, as they set the atmosphere of each room.  Unflattering light can make even the most elegant pieces of furniture look common, which is the reason why you should plan the light design in your home carefully.
Most setups include a combination of a general light source provided by ceiling lights and a task lighting source supplied by a desk or table lamp. As a result, a good light design sits at the border between functionality and style. We recommend getting a model similar to the Lynnoland Industrial Ceiling Light if you need a general source of light for a kitchen, entryway, or garage.
A lighting fixture like the YHYSTL Pendant Light Chandelier can fit a living room equipped with modern furniture and you can combine it with the SOTTAE Bedside Lamp or similar type of table lamp. Was this lamp and lighting guide useful? Leave a comment and let us know.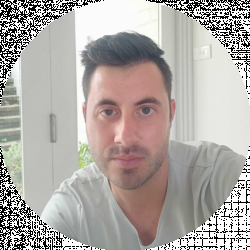 Latest posts by David Borgogni
(see all)