After a hard day's work, few things can be as relaxing as sinking into your recliner to rest and unwind. For the comfort they provide, buying a recliner should be an investment well worth it. With a decent budget and some savvy shopping, you can find a good recliner with a range of customizable features.
You can adjust your recliner at whatever angle is most suitable for you—that's pretty much the whole point, after all. Some recliners can be swiveled around easily, for example, while others have remote control features in place of manual buttons.
Other recliners come with heating and massaging options for that extra touch of luxury, but you can still find simpler options, too, that offer comfort without much complication. Today we'll be reviewing some of the top recliner options in the market. But before that, we'll go through what you should look for in a recliner.
Choosing a Recliner Size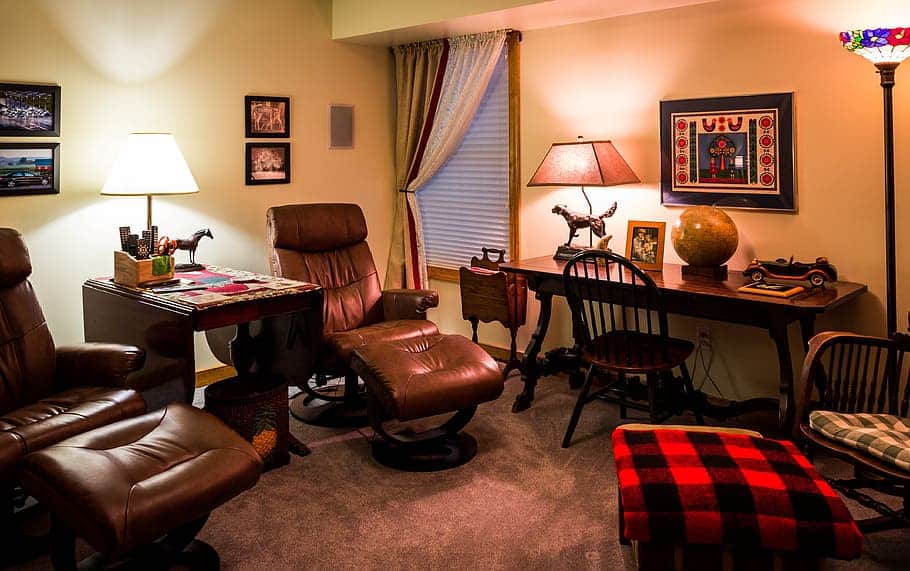 When you're on the hunt for a recliner, one important aspect to consider is the size, both in terms of dimensions as well as the sitting area of the chair. Because recliners are much larger than the ordinary chair, you may find it necessary to make note of your recliner's dimensions. Consider how much space you'd need to allow the chair to fully lift and recline.
Choosing a Recliner Style
When considering the chair's reclining style, some of the options available are the semi-reclined, semi-floating, leg recline, and full recline position. Each of these positions has its advantages and drawbacks. Some chairs can recline flatly like a bed, while others can only recline up to an angle of 30 degrees.
The reclining angle matters if you want to more than just sit in a comfortable position. For example, if you want to lie flat, the fully reclining position is a popular option to consider. The semi-reclined angle lets you bend your legs a little while angling your torso downward.
Types of Recliners
To make a wise buying decision, it is vital to know the different types of recliners out there. Here are the most common types of recliners to help you find what's best for you.
Two-position Recliner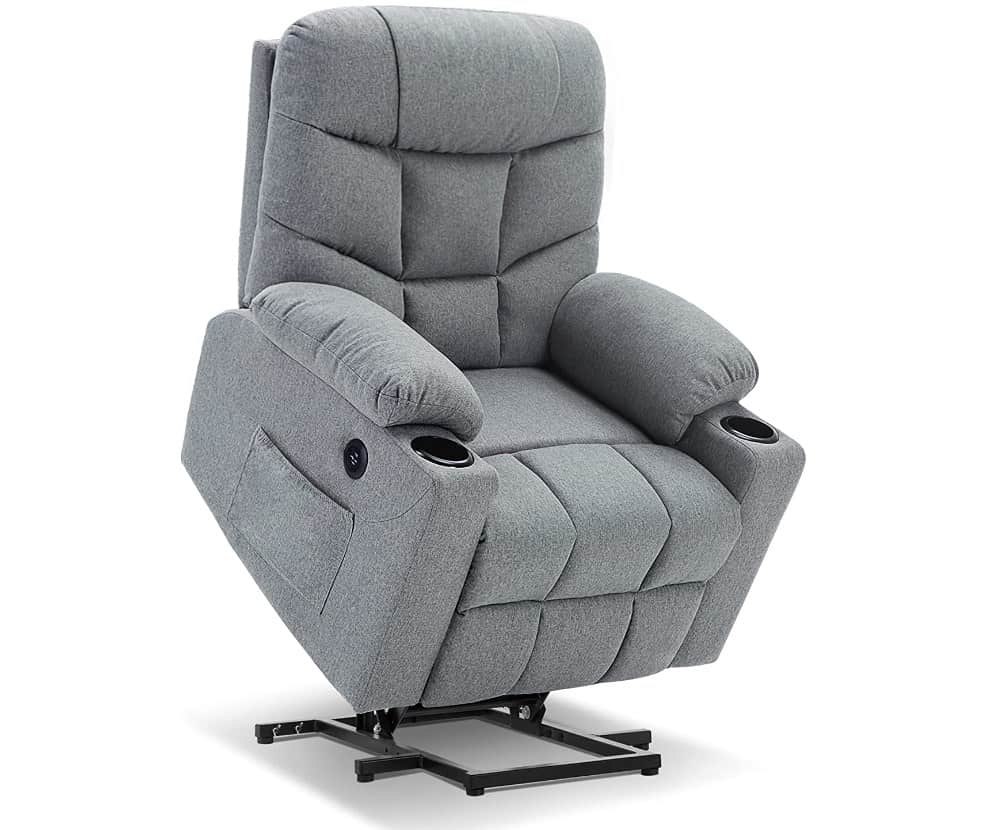 This is the most common recliner in many living rooms across the world. It's a two-position recliner, which lies back once the user pushes a button and leans back, making it drop down into a flat position. The recliner is ideal for spacious rooms and comes in a variety of fabrics and leather materials.
Rocker Recliner
This is a favorite of adults with your kids and nursing mothers. A rocking recliner works exactly as its name suggests. It reclines on curved tracks that let them swing back and forth. Rocker recliners are especially useful for people who have difficulty nodding off at night since the rocking movement is relaxing and soothing.
Power Recliner
This recliner is almost the same as the traditional two-position recliner except for the fact that in place of a button or lever that releases the footrest and seat back, there's a power switch that reclines the seat to your preferred angle. For this reason, the chair is much more versatile since you can determine the angle of recline.
Glider Recliner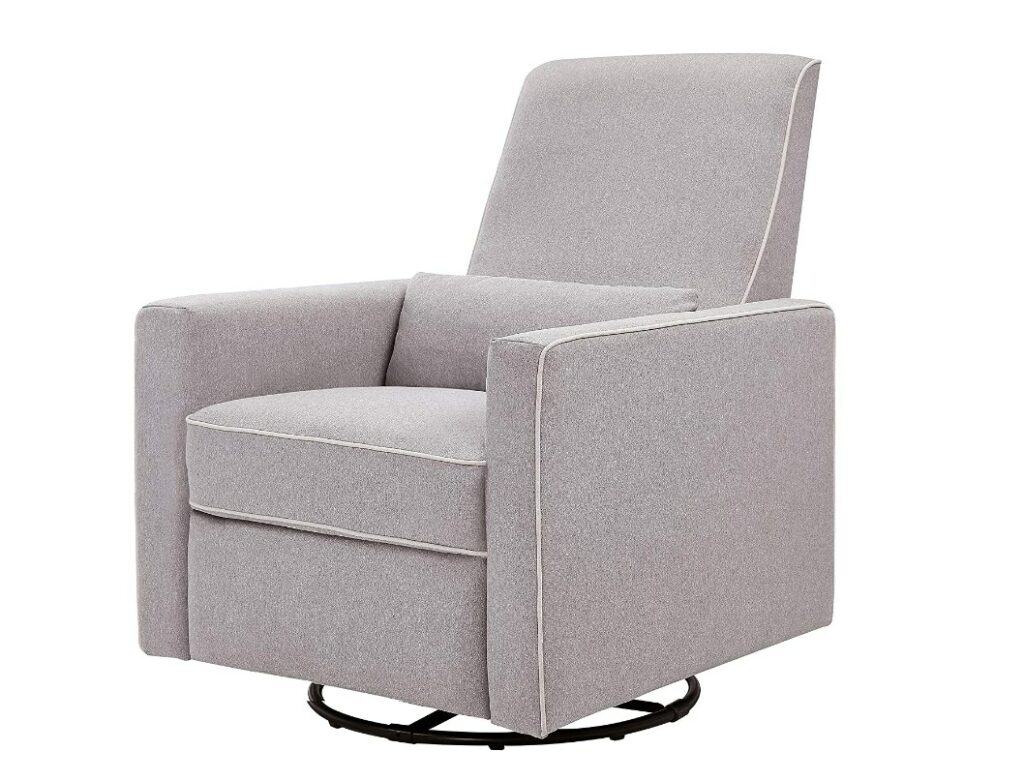 A glider recliner is similar to a rocker recliner, but it moves back and forth in a linear direction instead of following a curved path like a rocking chair.
Push-back Recliner
This type of recliner often resembles a traditional wing-back chair that's most commonly found in home parlors. As the name suggests, the push-back recliner allows you to push the chair back until it's at your desired recliner. Since this recliner normally doesn't come with cords or levers, you can place it anywhere and nearer the wall than other recliners.
Swivel Recliner
This recliner is built on a circular foundation that lets them recline backward and swivel right and left. Swivel recliners boast a complete range of motion many want instead of the more limited range of motion of other reclining chairs.
Wall-hugger Recliner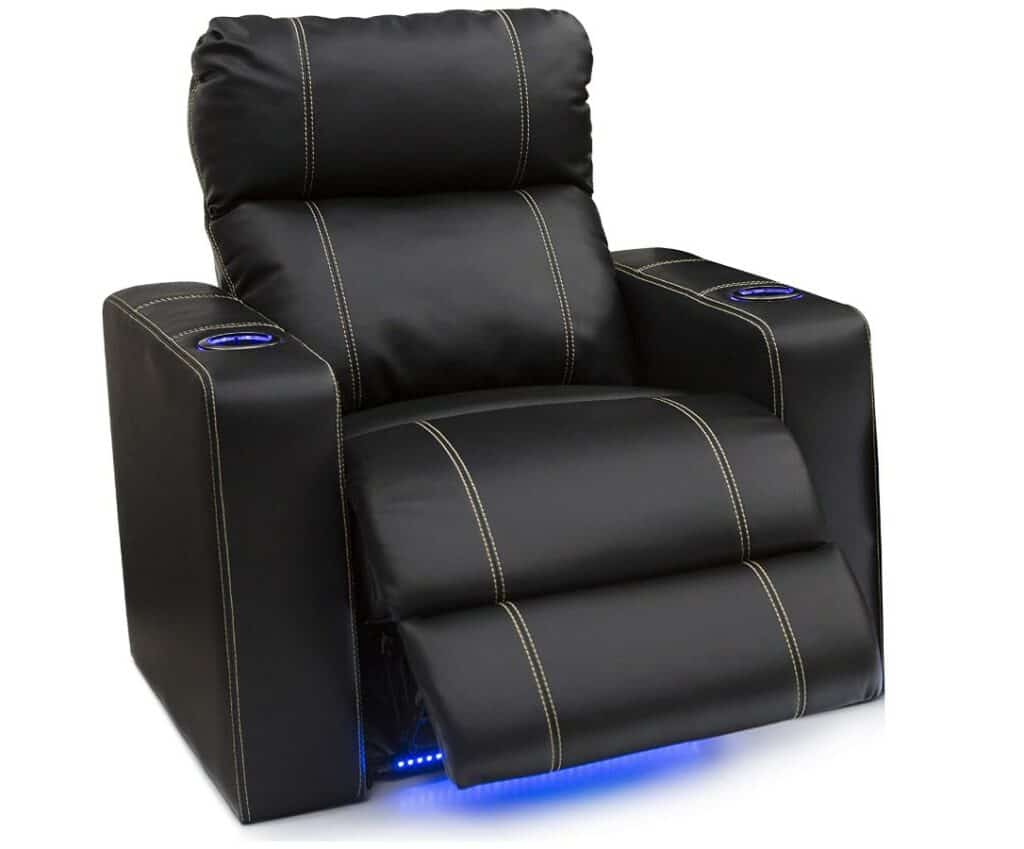 This recliner is the perfect fit for people who want to save space. Since wall-hugger recliners sit straight, they can be pressed directly against the wall, taking up far less space. Also, wall-hugger recliners usually have a more restricted range of motion, as well as a resting position that's easier to move into and out of.
Lift Recliner
This is the perfect recliner for seniors and people who find it hard to use a deeper recliner. Lift recliners are usually recommended by doctors to people who have issues with their legs, knees, or hips. The lift mechanism raises the chair to a more vertical angled position that leads the user into a standing position.
Recliner Features to Consider
Buying a recliner is by no means a small investment. Whether you go for a high-end model or opt for a cheaper one, chances are that you'll still part with a considerable amount of money.
So how do ensure that you make a worthwhile investment and avoid ending up with an elaborately decorated piece of junk? Here's a look at the main features to consider:
Safety Features
Safety concerns are especially important for senior citizens. Electric recliners, for example, may fail to work properly in case of a blackout. If you're buying the chair for your elderly loved one, you may want to go for a simpler model.
If your loved one is severely immobilized, you may want to get a model with an in-built battery backup. This makes it possible to work with all of the recliner's functions in case of a power outage.
Better Upholstery
A recliner's upholstery will determine such things as visual appeal and the level of maintenance required. Better upholstery also means longevity, so you'll not need to replace the upholstery for a very long time.
Another important consideration is how the upholstery feels on your skin. For a great experience, you'd do well to avoid fabrics that make your recline less breathable, particularly on hot days.
Right Weight Capacity
Consider whether the chair is sturdy enough to support your weight. Also remember that it's important to stick within the weight limits of your chair. Going beyond this limit could lead to a breakdown in the chair's lifting and reclining mechanism, or even cause unwanted accidents.
Longevity
A good recliner should be able to handle repeated usage over the years without showing signs of wearing down.
To estimate the lifespan of any model, consider the quality of materials used as well as the construction. Also check for sturdiness in the reclining, rocking, and gliding systems.
While the cost of a recliner could be used to gauge its durability and overall quality, some expensive models have turned out to be overpriced purchases, while other cheaper models have stood the test of time. Nevertheless, it's best to have a reasonable budget if you want a recliner that won't disappoint you.
Comfort
There are a few features to examine if you're looking for a comfortable recliner. Besides the sitting space, have a feel of the armrests to ensure that they have adequate padding. Next, consider whether the recliner provides enough lumbar support. Also, check that it matches your height if you're tall.
Brand and Popularity
Brands play a major role when it comes to making purchasing decisions. And while we may place more faith in local brands than mass-produced goods from overseas, it's also important to find out a little bit more about the brand you're looking to buy from.
To avoid disappointment, consider a well-known brand that's been around for a while. This is by no means a guarantee of quality, but you can hardly go wrong with a reputable brand. While not all newer brands are complete duds, be sure to check out their reviews first.
Types of Recliner Materials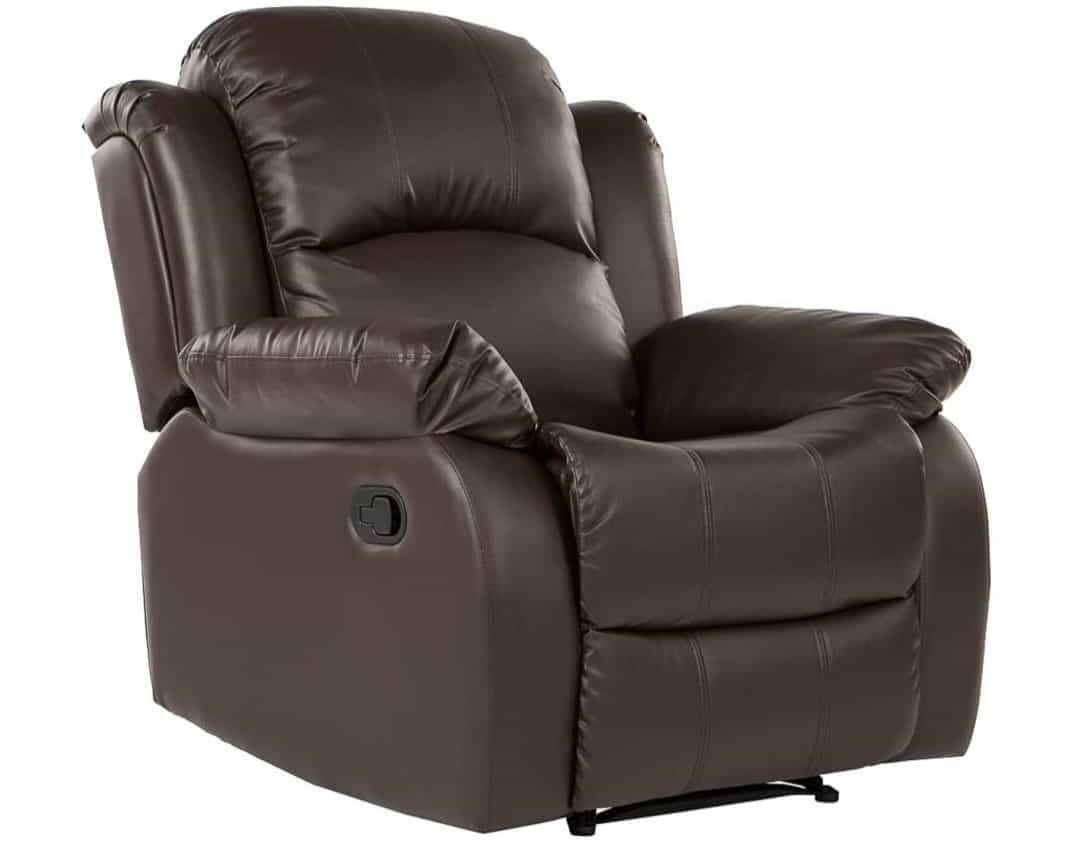 When it comes to recliner upholstery, leather is probably the first material that comes to mind. However, not all leather is genuine; some of it is faux leather, of which there are several types. There are other materials besides leather and faux leather, and we'll also cover them here briefly.
Leather: Leather is probably second to none when it comes to recliners. It is not just considered a classy material, but it is also comfortable.
Also, you can hardly question the durability of leather. It'll withstand the toughest of conditions, and in that case, it outperforms faux leather.
The only downside to leather is its pricing, so you can expect to find it on higher-end recliners.
Polyurethane Leather: Commonly identified as PU leather, this is a type of faux leather that imitates the look and feel of authentic leather and can easily pass for authentic leather. However, PU leather is less sturdy and will wear out faster than authentic leather.
PU leather is however much cheaper than the genuine leather and therefore worth considering if you're working with a limited budget. If you're looking for genuine leather, however, watch out for chairs sold as "leather" when they're actually made of PU leather. The labeling and description should include the exact material, but this may not be so obvious with the display advertising.
Microfiber: Microfiber is considerably cheaper than leather, and recliners with a microfiber finish tend to be less popular on the market. This is not to say that there is a major flaw in the material; it's just that a lot of people will opt for either leather or faux leather.
One of the downsides to this material has to do with cleaning. While you can easily wipe spilled coffee off your leather seat, it will take more work to clean up the same on your microfiber recliner.
What's the Cost of a Recliner?
Most recliner prices will fall within the $200–$900 range. This covers a wide variety of recliner models with standard to advanced features and good quality overall. For the sake of detail, we will look at the three main pricing tiers, and what you can expect from each.
Tier 1: $200-$350: This is the lower end of the spectrum, but you can find a very nice and comfortable recliner if you know where to find a bargain.
Tier 2: $350-$500: There's a wide variety of recliners in the mid-range tier, so you can expect to find some decent options if you do your research well. Many of the luxurious extras such as heating and massaging are available here, and you can even find a reclining sofa for two people in this tier.
Tier 3: $500-$900 or more: This is the creme de la creme tier of recliners, dripping with multiple fabric options and all of the comforts of the best recliners. Best suited to your home theater, you'll find features such as 360 degrees swiveling, remote control, full recline, and heating and massaging options.
Our Top 5 Recliner Options for 2021
Have you been searching for a decent recliner online? If you have, you must have encountered an overwhelming number of options to pick from. There are also many brands to select from, which makes the process even more confusing.
Overall, your budget should probably help you narrow down the options, but here are five of our best picks for your consideration:
Homall Recliner Chair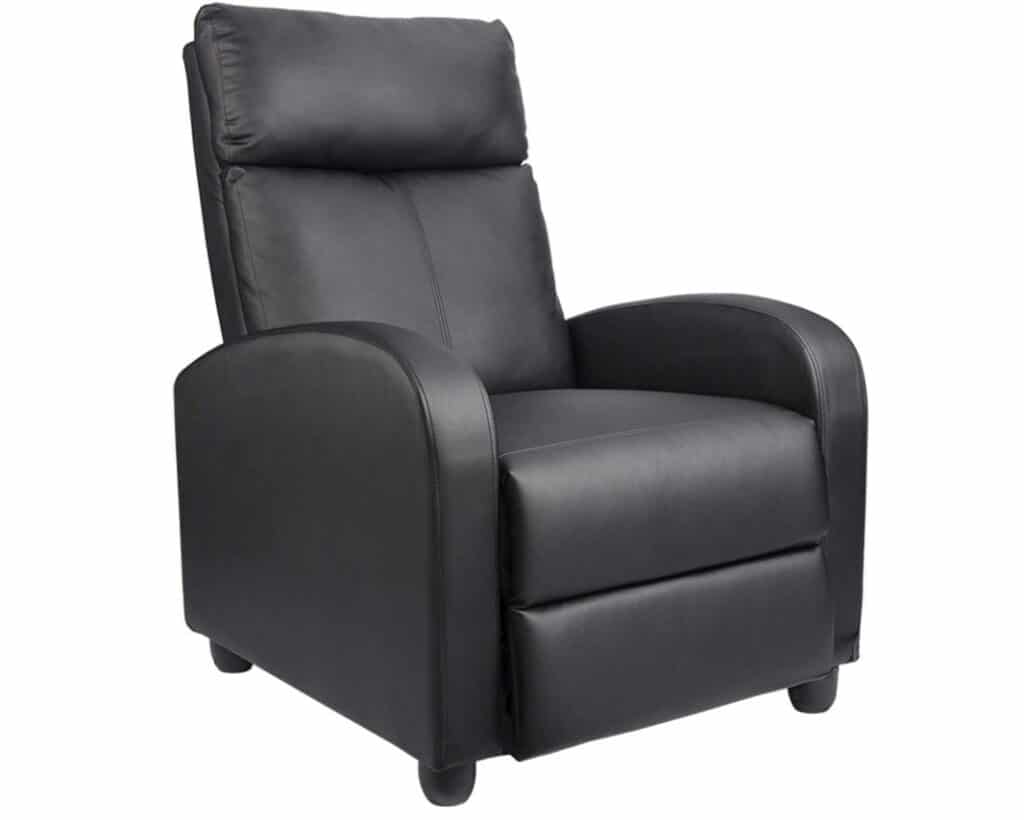 The Homall Recliner combines simplicity and functionality for an overall comfortable experience. The recliner does not come with heating and massaging options and is not powered by electricity. All it has is a basic and direct mechanical system to enable it to recline at adjustable angles.
The Homall Recliner uses polyurethane leather as the finish of choice and comes with a flexible footrest and padding to boot. The armrests are quite wide for extra comfort and the thick padding on the footrest ensures comfort over a long usage period.
If you're not looking for a finicky or complicated thing, this could be the recliner for you.
Ashley Furniture Signature Design Power-Lift Upholstered Recliner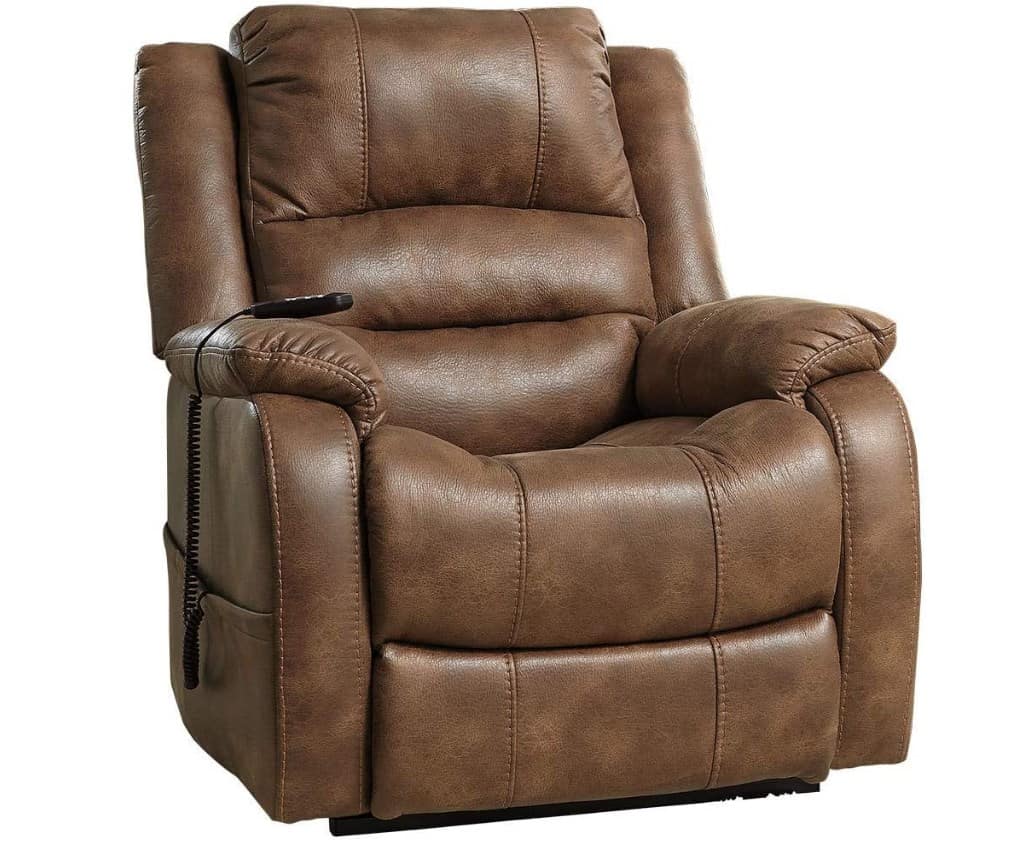 The Ashley Furniture Signature Design Power-Lift Upholstered Recliner is a comfy, powered recliner that focuses on doing one thing well: reclining. While it does not come with luxury features like heating and massaging, it is powered by electricity and remote control to ensure a continuous recline.
This recliner works in a quite simple fashion: when you press the button, it reclines backward until you press the stop button. The footrest rises up as the back reclines and you can sit or lie down at your most comfortable position with minimal fuss.
BestMassage Massaging Recliner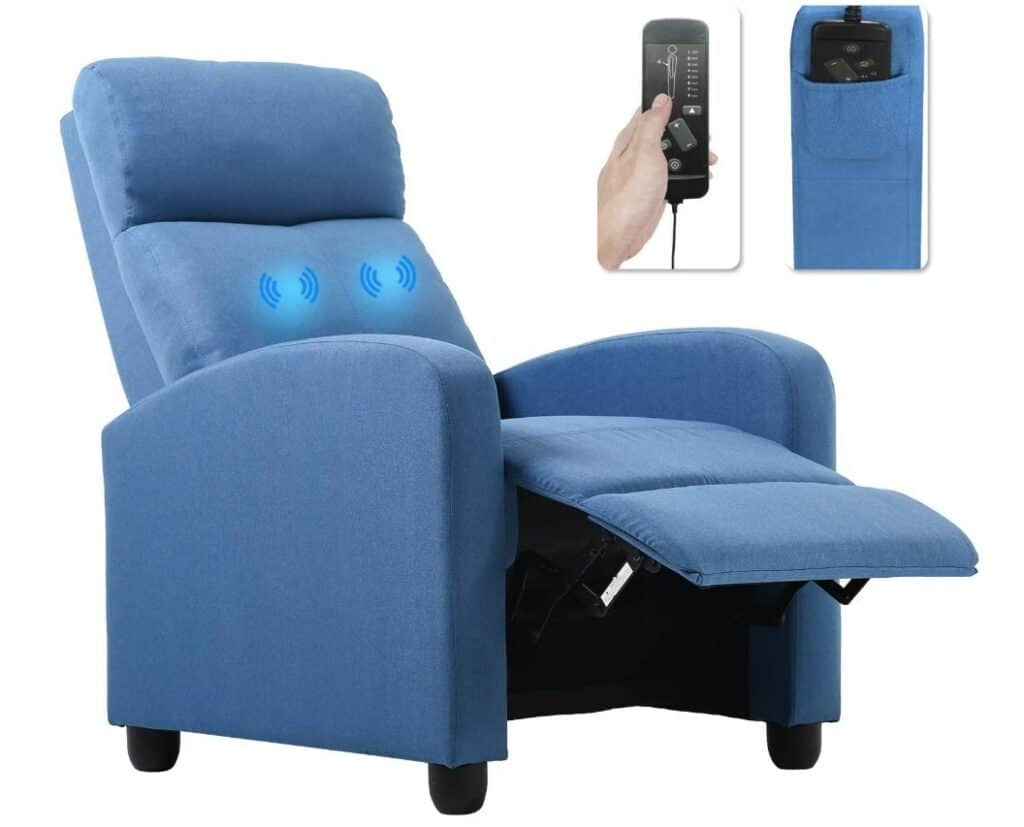 The BestMassage Massaging Recliner comes with massaging features and a mechanical, push-back reclining. The design and shape is quite similar to the Homall Recliner, but the two are quite different in terms of functionality.
While it's fancier-looking than Homall, it is less padded and uses microfiber instead of PU leather. For its relatively low pricing, its massaging capabilities should prove an attractive feature if you're not looking to break the bank.
Oneinmil Padded and Heated Recliner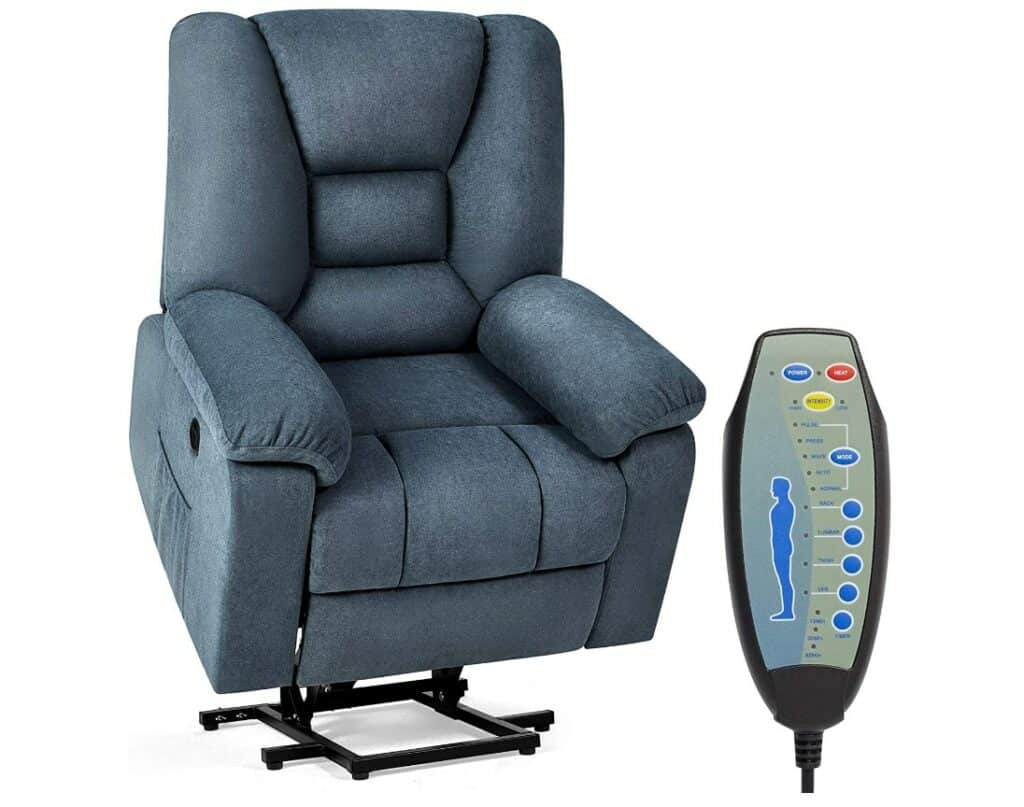 The Oneinmil Padded and Heated Recliner come with many of the bells and whistles not available in a standard model. It's fitted with eight spots of vibration for your body and different types of vibration. It also provides heating for your lower back, for greater relaxation and comfort. It's a powered, remote-controlled model, with a nice little USB charging port to boot.
If you're after all the luxury available with recliners, this model from Oneinmil packs every possible feature you'd want in a recliner. The microfiber fabric is soft and water-resistant, and its solid metallic frame promises great durability.
Seatcraft Equinox Recliner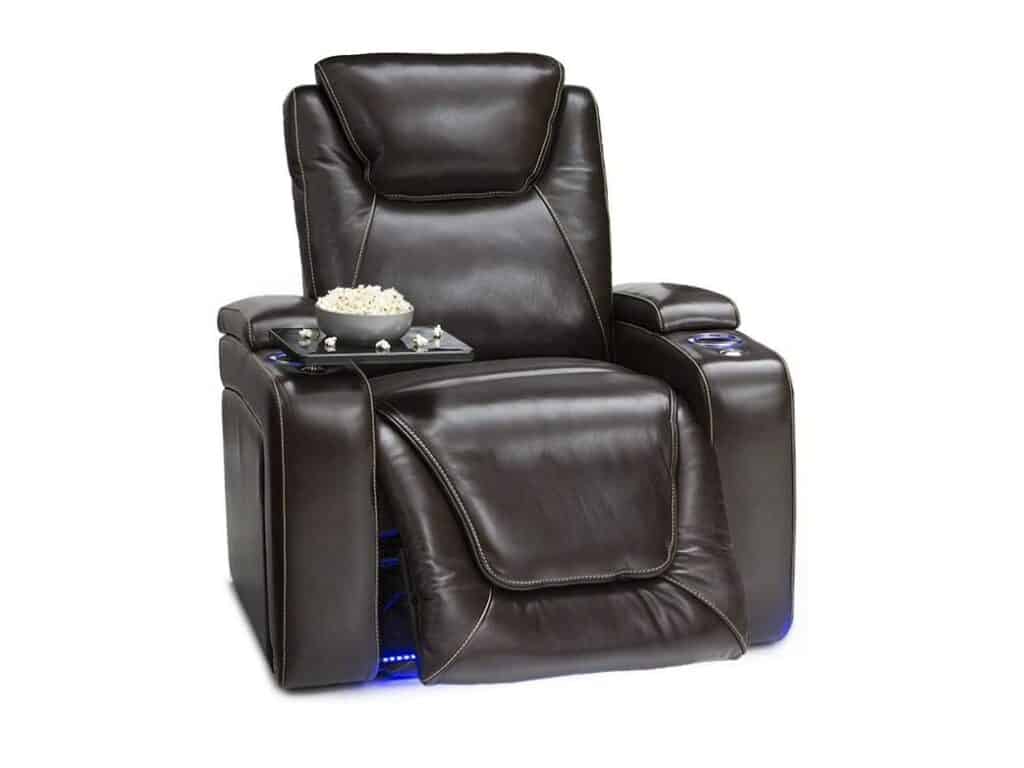 The Seatcraft Equinox Recliner is a premium model that promises great quality in return for costing so much. The upholstery is made of genuine leather and the seat is targeted at those who want to finish their home theater with a quality recliner.
Besides the genuine leather finish, the recliner comes with an adjustable headrest and good lumbar support. Additionally, the control panel is also fitted with a USB port to allow you to charge your phone at your convenience.
FAQs
Question: Who Manufactures the Best Recliner?
Answer: The best recliners on the market today include:
• Ashley Furniture Signature Design Power-Lift Upholstered Recliner
• Homall Recliner Chair
• BestMassage Massaging Recliner
• Oneinmil Padded and Heated Recliner
• Seatcraft Equinox Recliner
• Mecor Massage Recliner
• RELAXZEN Longstreet Heat and Massaging Recliner
Question: What are the Top 10 Recliners on the Market?
Answer: The 10 best recliners currently on the market include:
• JC Home Olbia Recliner Chair
• Halter Bonded Leather Sofa Recliner
• Coaster Home Furnishings Recliner
• Seatcraft Equinox Top-Grain Leather Home Theater Seating Recliner
• Human Touch Premium Full-Grain Leather Hand-Crafted Manual Recliner
• Divano Roma Furniture Air Leather Swivel and Fabric Rocker Recliner
• Real Relax Full Body Massage Recliner
• Divano Roma Furniture Classic Plush Power-Lift Recliner
• Best Choice Products Swivel Recliner Chair
• Microfiber Wall-Hugger Recliner Chair
Question: Should I Buy La-Z-Boy Recliners?
Answer: In our view, La-Z-Boy recliners are absolutely worth buying due to their wide variety of fabric options, customizable upgrades, and patented features. In addition, La-Z-Boy recliners offer you peace of mind thanks to their local customer service staff and limited lifetime warranty.
Question: How Much Will a Recliner Cost Me?
Answer: Select your most important recliner features and then decide on a figure that seems reasonable for your chosen recliner. A fair price for good comfort and durable materials typically falls within the $800 to $2,000 price range.
Question: How Long Can a La-Z-Boy Recliner Chair Cost?
Answer: The average buyer seeks to buy a new recliner every 7 to 10 years. But fear not! It's possible to continue enjoying your recliner past this projected lifespan. With good care and maintenance, some La-Z-Boy recliner models can last for more than 20 years.
Find the Best Recliner Today
So there you have it, all of the things you'd need to consider before purchasing a recliner as well as our top five recliner recommendations. While we can't cover all recliner models on the market, our recommendations should be a good place to start, and you'll also want to check out some customer reviews, too, so you can make an informed decision.
Having said that, your taste in recliners is subjective and that's fine. What matters most is that you find a comfortable recliner that is both appealing to your senses and within your budget.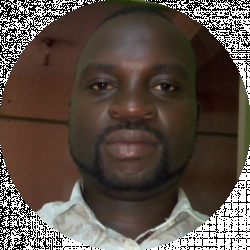 Latest posts by Haron Omaita
(see all)