In recent years, the living room has taken a backseat to the kitchen as the most important space in the home. However, the living room is still second in entertaining guests and offering comfort for the home, which is why it works together with the kitchen in many modern floor plans.
If you're concerned with a comfortable but stylish living area then there are some things you need to consider when it comes to design and furniture.
Design Considerations
Before you purchase any furniture, it's important that you think of the purpose of your room. You probably already have an idea for the key pieces you want to include, but you need to make sure they're right for your space.
Purpose
The most important consideration is the purpose of your room because it will help you prioritize your furniture accordingly. If it will be for gathering and conversation, you'll want to focus on building a conversation area. If you plan to use it as a TV room, you want comfort centered around a great entertainment center.
Start with your favorite
Once you decide what your room will be for, start with your favorite piece of furniture and then choose the other pieces to accent it. Many people start with the sofa because it's the largest purchase, but you don't have to do it this way if you've already fallen in love with a fabulous piece of art or a coffee table.
Remember your needs
The room should function for everyone who lives in the home, including kids and pets. If you have kids or pets, you'll want to choose performance fabrics that are easy to clean. Kids may require furniture with soft edges and less breakable materials.
Use natural focal points
Timeless architectural elements like arches, gorgeous views, and built-in fireplaces are all really great things to draw the eye to space. You can attempt to arrange your living room around these focal points so that it pops without a lot of added effort.
Lighting
Most people want their living rooms to be soft, warm, and welcoming. Overhead lighting tends to make the room feel cold, so making use of extra lightings like floor and table lamps will make space seem cozier and inviting.
Tips for Arranging Furniture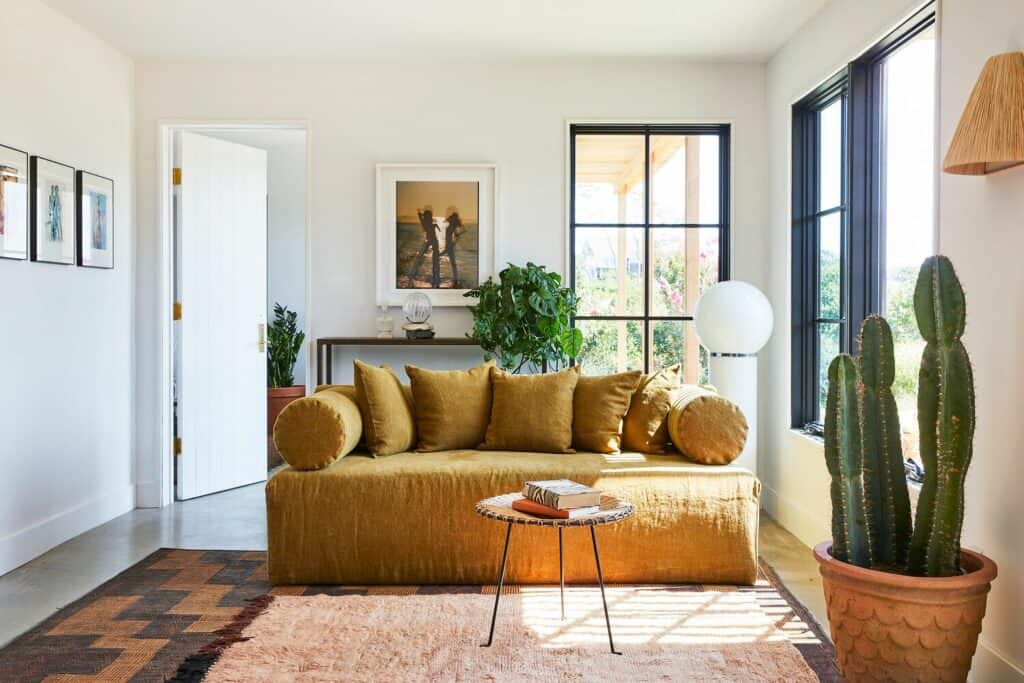 While your sofa may not have been your favorite piece that you used to design the rest of the room around, it's still likely your largest piece, so you'll want to start arranging with it in mind. Always start with the largest piece, whether it's your sofa, sectional, or armchair.
Turn this piece toward the room's most prominent feature. This could be a wall, window, entertainment center, or fireplace. Don't place your sofa directly in front of a window because it can block natural light.
Position your smaller pieces opposite or adjacent to the first piece and sprinkle in your accent pieces last. This includes coffee tables, end tables, ottomans, and lamps. Every seat in the room should be within the arm's length of at least one tabletop surface.
Small living rooms
It may sound counterintuitive, but to make a small living room feel bigger, push the furniture toward the middle of the room and away from the walls. If you back the furniture into the wall in an attempt to open up space, it actually highlights the tight dimensions.
Pulling furniture into the center creates an open feeling that there is enough space in the room to place the furniture in and still walk around. It expands the walls of the room and makes it look much bigger.
Large or open living rooms
Making a large living room feel more intimate takes some strategy. The best solution may be to create two separate groupings of furniture with a path in between them. A sofa with its back to this pathway can downplay the separation and still make it feel like one cohesive room.
Make it flexible
If you leave yourself room to mix it up a bit, you'll find that your living room is more functional. Lightweight chairs can be placed in the corner and pulled closer for extra seating when needed. Stools and ottomans allow you to prop up your feet or give you extra tabletop space, but double as extra places to sit.
Use rugs
Rugs are a great way to unify large spaces. As a general rule, all of your key furniture items should fit on top of the rug. If it's not big enough, at least the front legs of every piece should be on the rug.
Invite conversation
If your goal is to use the living room for chit-chat, pull your seating toward the middle of the room and make sure they're facing each other. A coffee table in the middle of them will make sure drinks are easy for everyone to reach.
Enjoy lounging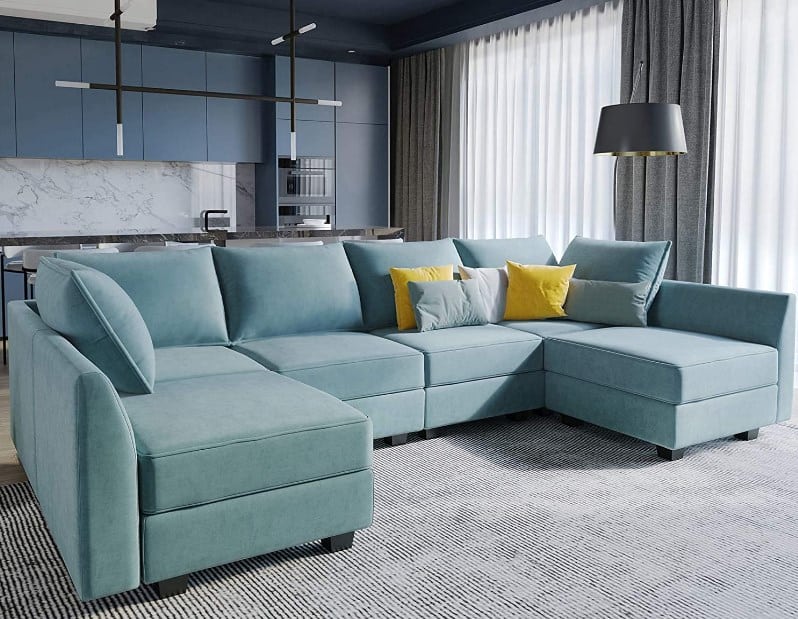 If TV is the main activity in your living room, comfortable seating is a must. Sectionals give you comfortable and flexible seating with multiple arrangements that work for your whole family. They have love seats, recliners, ottomans, cupholders, and even pull-out sofas.
Make use of chairs
If your living room isn't big enough for a sofa, or you simply don't want one, you can still achieve the look you want by using only chairs. Four chairs work just as well as a sofa or loveseat and can be tied together by placing a chair at each corner of a rug.
Consider TVs and fireplaces
For rooms with both a TV and a fireplace, you don't have to place them both on the same wall. However, it can be tricky to figure out which item your seating should face. Consider alternative living room arrangements that allow you to take advantage of both of these features without making the room seem smaller or too busy.
Specific Furniture Arrangements
Carefully consider your furniture arrangement, how traffic will flow, and where your focal point is. How you arrange your furniture will depend on function as well, so be sure you understand your options to make the most of your room.
Symmetrical
Symmetry can keep the order of the room. Choose identical sofas or chairs and place them opposite of one another to achieve balance. Even if they're not exactly the same, you can still get that symmetrical look by placing pieces of the same proportions at opposite ends.
Zones
You can divide your living room into zones if you'd like it to be multifunctional. Large spaces can be used as conversational living areas, dining rooms, entertainment spaces, and more. Place a sofa away from the dining area to define a separate conversation area, and make the spacious room feel cozy.
L-shaped
The most common way to create an L-shape is by placing a sofa and a loveseat in an L around a coffee table. Fill the corner where the two pieces meet with an end table or a lamp. You can place a single chair on the other side that can easily be moved around for conversation or watching TV.
Diagonal
If you have a boxy living room, place your furniture at an angle to open the room up more and make it functional. You get more character and dimension this way, plus it creates more open pathways to the seating group.
Anchor the diagonal seating group with a rug that aligns with the fireplace, wall, or another focal point in the room.
Furniture Items
Furniture is probably the most important category of living room decor that you need to consider. It takes up the most room and is typically the first thing people notice when they walk into a room.
There are many different configurations, so not everyone will want all of these pieces, but these are the furniture items you should consider when designing your living room. Only you can decide whether these will be necessary for your space.
Sofa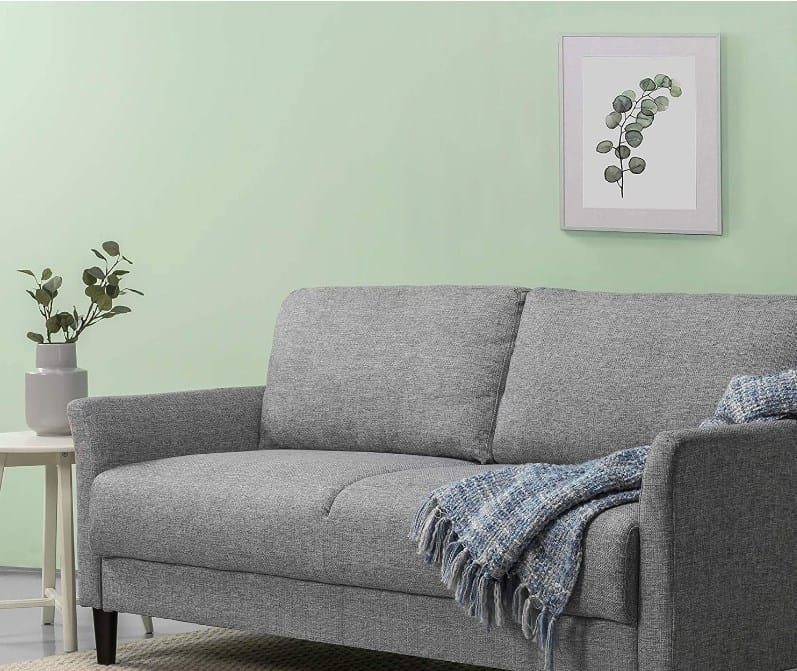 This is likely the single most important piece in any living room. It's a staple of most living spaces and is the largest and most expensive thing you may buy. Having a comfortable place to sit is important, and the couch fits that bill perfectly almost every time.
If you have a sofa, everything else in the room will revolve around it, so this is a good place to start, even if you've already chosen a favorite piece for your living room. The sofa will set a benchmark for your budget, and will often direct your style unless you're trying to match it with an existing piece.
Consider functionality above all else when picking out a sofa. If you have a large family, a sectional may be the best bet. If you have a small family or a small space, you may only need a sofa for 2-3 people.
You also want to think about wear and tear. Who lives with you, how often you use it, and what you use it for will determine the fabric of your sofa. All upholstery requires maintenance, but the maintenance requirements will differ. Some are easier to clean than others.
If you find a few pieces you like, think about whether their style fits into your home. Think about something classic and timeless rather than trendy. Trends fade, but the true style will always look good.
Always try out the sofa before you buy it. If you don't like the way it feels, it's not the sofa for you, no matter how much you like everything else about it. You want superior comfort in your living room, and your sofa is one of the best ways to make that happen.
Coffee tables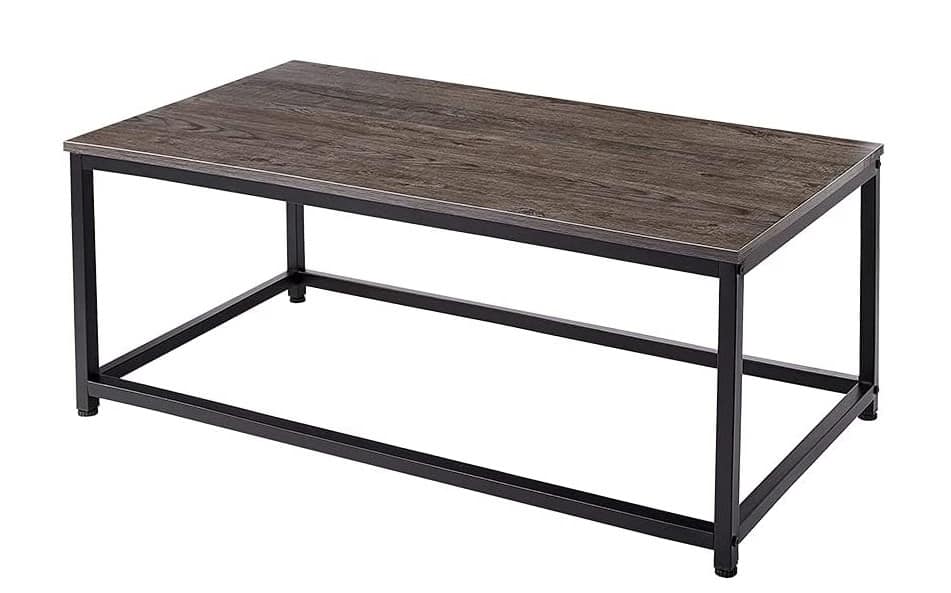 Many people choose coffee tables as a way to anchor all other furniture in the room around a single piece, but it also gives you a place to set food and drinks. It may even double as an ottoman if you're not too concerned about people putting their feet upon it.
It's also a great place to put magazines, remotes, and anything else you need within arm's reach in the living room. Keep in mind that if having a coffee table makes your living room feel too closed off, end tables may be a better solution to open it back up and still give people tabletop space.
You can find all different shapes and sizes of coffee tables, so consider your seating when choosing what's right for you. Large sofas work better with oval or rectangular coffee tables. Modern or small sofas and L-shaped sectionals are better at incorporating square tables into space.
Round coffee tables tend to soften the space and they're a better choice if you have a room with straight lines or a boxy feel.
A coffee table that's too tall or too short for the furniture around it will create inconsistent style. Make sure your coffee table is roughly the same height as the seat of your sofa. For a more formal feel, choose a coffee table that's slightly taller. Having something slightly lower than the seat of your sofa will give you a more laid-back feel.
Consider the material of your coffee table, just as you did your sofa. People with pets or small children should avoid sharp edges or glass inserts. If you want to avoid having to use coasters on your table, choose something that won't show rings.
Your coffee table should look and feel great with all of the other furniture in your room, but it should also be functional or you can't use it for your intended purposes.
End tables
You can have any combination of end tables and coffee tables you want. You don't have to have both. If you choose to use end tables, they're a great way to give tabletop space to your seating, make your room symmetrical, or incorporate softer lighting like table lamps.
Choose a height that's easy to reach. If your sofa or chairs have arms, get taller tables that will meet your hand as you reach over the arm of the chair. If you don't have arms on your furniture, they can be slightly shorter.
Chairs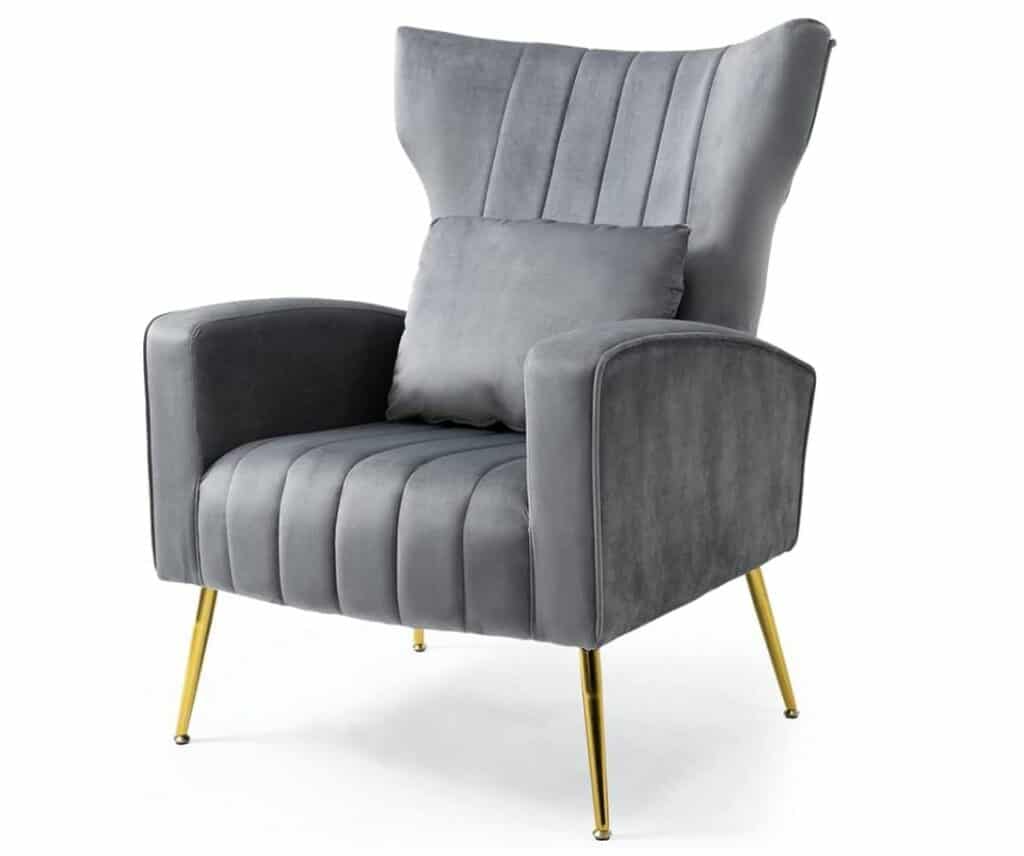 If you need additional seating besides just a sofa, armchairs, accent chairs, and recliners are great ways to do that. Add these after the sofa so their style will complement the sofa. Some sofas even come with two accent chairs as a matching set, and it can make your life easier to choose something like this.
Consider where you'll put these chairs before you buy them. Having too many chairs can make the room feel cramped, but at the same time, chairs are a great way to fill negative space and maximize seating flexibility.
Entertainment units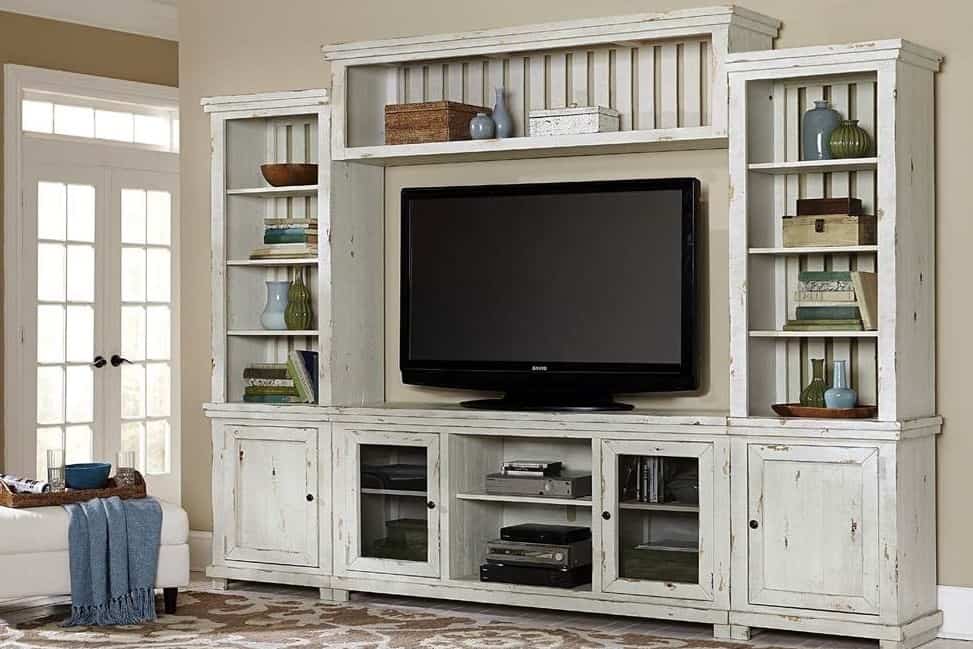 If the primary purpose of your living room is for watching TV, then this piece of furniture will be your focal point. Whether you mount the TV, use a TV stand, have an entertainment fireplace, or choose a full entertainment center, the options for adding an entertainment center are endless.
Choose a media console that provides the functionality you need without standing out like a sore thumb. It should blend into the room rather than be the most elaborate item in it. Choose a unit that fits your TV and allows you to frame it, mount it, or position it exactly how you want.
If you'd like for your TV to be hidden when it's not in use, you can choose a TV armoire with cabinet doors. Smaller living rooms may benefit from a corner unit to maximize space.
Plants
When it comes to furnishing your living room with accessories, plants are the perfect way to add fresh air and oxygen. Plants also absorb harmful compounds and can keep the air in your house cleaner.
Plants look great with all types of furniture but make sure you get plants that will survive in the amount of natural light you have in your room.
Rugs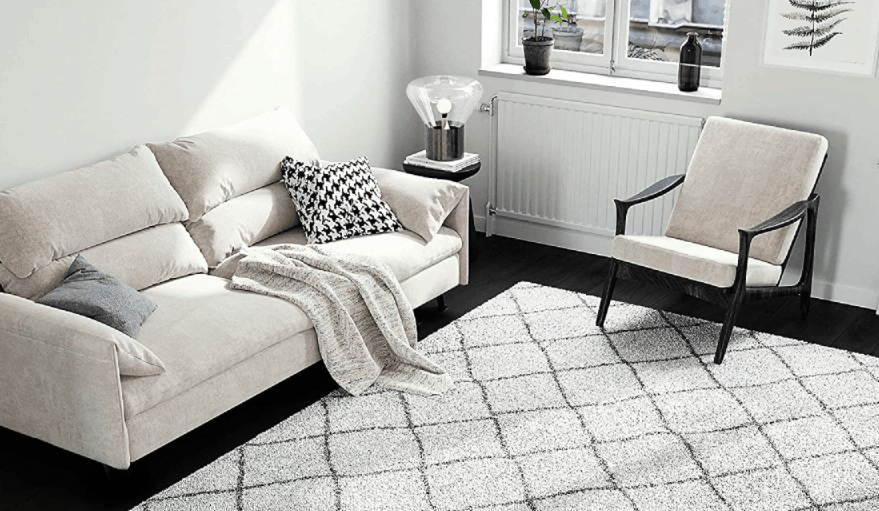 Area rugs make your living room feel cozy and tie your furniture pieces together. They can make your living room feel warm and inviting. Depending on the type of floor you have, you may want to invest in a rug to give people's feet a soft place to land, anchor your furniture, and minimize slipping.
Pictures and wall art
Adding a personal touch to the wall in your living room can offer a conversation starter and make your living room more welcoming. If you have a favorite piece of art or family photos, try incorporating them into the space to make it feel more like home.
Curtains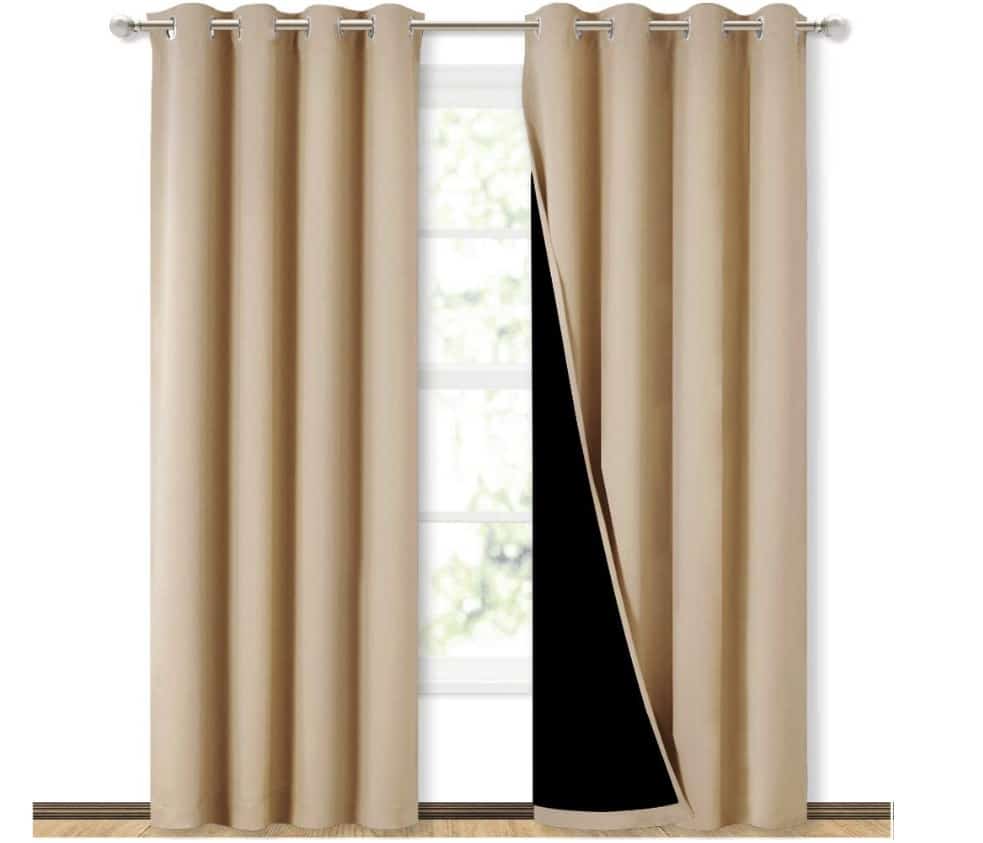 Curtains are powerful. They often are the final touch to really pulling a room together. They add character, but can also be functional. Not only do curtains look spectacular, but they can be drawn to block out too much natural light or opened to let the warmth in during the cold winter months.
Large living rooms accommodate heavier fabrics and darker colors better than small spaces. To really brighten up any space, choose light, airy fabrics, and neutral colors. You can even choose a bold pattern as long as it doesn't clash with the rest of the room.
Blankets and pillows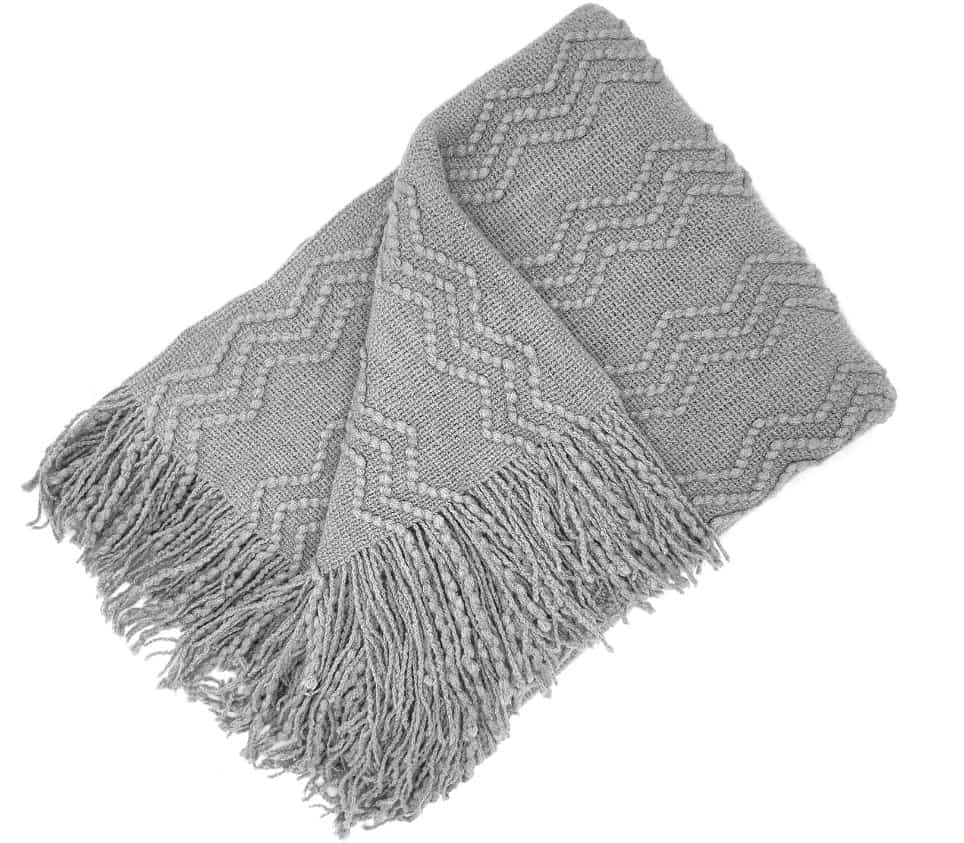 Adding textiles to a living room makes it feel more comfortable and welcoming. Throw blankets draped over the back of sofas and chairs will give people something to cozy up to when they're cold and it will look stylish when not in use. You can accent your decor with patterned throws, accent colors, or unique materials.
Pillows will also make your space look much more plush and comfortable. Positioned just right, they can help with lower back support. Choosing the right pillows will add flair to any couch or chair and give the entire living room more character.
Shelves and storage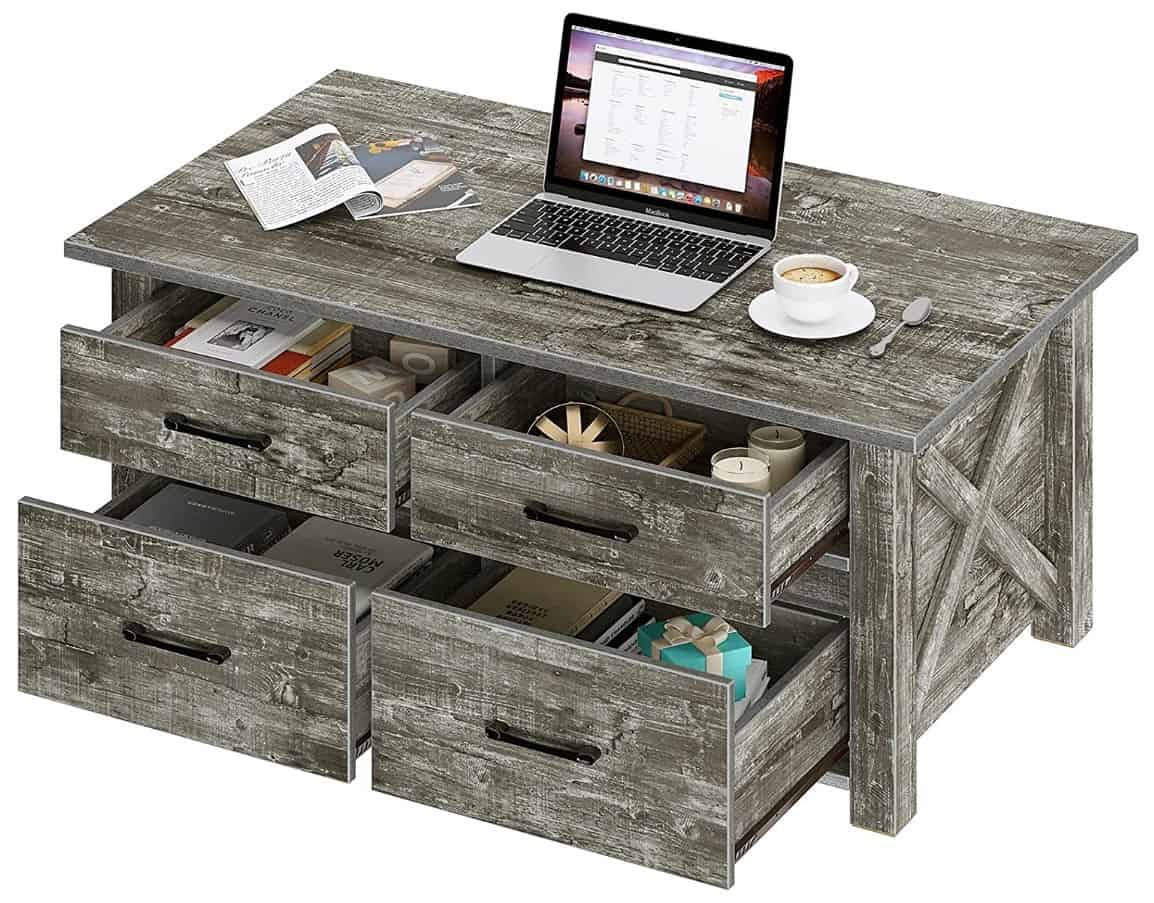 Extra storage is a plus in any room, and the living room is no different. However, there are plenty of ways to add storage so that it doesn't distract from the current flow of the room. Many coffee tables and ottomans have built-in storage you can't see unless you know they're there.
These are great places to store extra pillows and blankets for extra comfort or overnight guests. They're also convenient for tidying up in a jiffy when your mother shows up for an impromptu visit.
If you would rather have extra storage people can see, you still have plenty of options. Bookcases are a great way to display a library collection or knick-knacks. Staggered shelves on the wall add dimension and character while giving you a great place to show off family pictures and candles.
Lighting
Lighting is a key element in every room. Incorporating soft lighting solutions in addition to natural lighting or overhead lighting is absolutely necessary to create a layered effect in a living room. It gives you options for how you light the room for specific purposes and creates ambiance.
Mix floor and table lamps with sconces and candles to create a warm tone and inviting environment. Bright overhead lighting is great for a variety of uses, but when it comes time to relax, you'll want a cozy reading chair with a lamp and shades you can draw to make it a bit dimmer.
FAQs
Question: What is the most durable living room furniture?
Answer: Leather is known for its durability. When properly maintained, it can last a long time. It also looks very sophisticated. People with pets and kids love leather because it can withstand more wear and tear than other fabrics can. It's also easy to clean.
However, with time comes breakdown, and old leather can start drying out and cracking. When it does this, it's nearly impossible to repair and can begin to look very dated and unattractive very quickly.
Question: What type of couch is easiest to clean?
Answer: There are a lot of other fabrics that are nearly as easy to clean as leather. Microfiber is one of the easiest fabrics to clean, it's easy to maintain, and it can withstand daily use. It's another great option for kids and pets.
Some people like vinyl because it has benefits similar to leather but it's much cheaper. Vinyl is a personal preference, because in some cases, you can tell it's faux leather and it's not as attractive.
Question: Is La-Z-Boy furniture good quality?
Answer: La-Z-Boy has always been known for quality. Out of all of the furniture companies in America, La-Z-Boy is the other one that tests their furniture at more than double the industry standard.
Question: What are the top 10 furniture brands?
Answer: The top 10 furniture brands in the world include IKEA, Ashley, Restoration Hardware, Williams-Sonoma, La-Z-Boy, Kartell, Raymour & Flanigan, and American Signature. You can find these brands online and at local retailers.
They're all made with quality and have a variety of styles and price points from which you can choose.
Question: What is the best month to buy furniture?
Answer: If you want to get some new pieces for your living room, the best thing you can look for is a good sale. Presidents Day and Labor Day weekends are excellent times to buy furniture because stores are discounting old stock to make room for new things.
January, February, August, and September feature some deep discounts on all kinds of furniture in many different places, so check online and in the store.
Final Thoughts
Your living room is one of the most important rooms in the house, so decorating it according to your style and purpose is critical for making it one of your favorite places to hang out. Keep these design tips in mind when choosing the type of furniture pieces you need.
Recommended Reads:
Mid Century Modern Recliner Ideas Guide: Our Top 5 Picks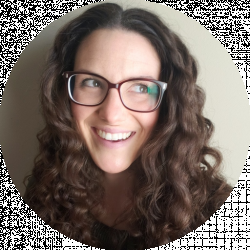 Latest posts by Sarah Caldwell
(see all)