Whether you work in an office or from home, you probably spend plenty of time sitting at a computer on a daily basis. In fact, the average office worker is said to sit for about 10 hours daily. Of course, those are many hours spent sitting, but fortunately, there are many alternative seating choices out there today. But this still doesn't alter the fact that most people still need a chair to sit on while working.
Fortunately, sitting has improved a great deal thanks to modern improvements in both chair making and ergonomics. Now you only need to pick the best office chair to keep you healthy, comfortable, and productive all day every workday.
If you're looking for a new chair for your office, the plethora of options available out there may seem daunting initially. When it comes to office chairs, there are many different materials, styles, components, adjustability options, brands, ergonomic considerations, and lots more.
In this office chair buying guide, we'll help you narrow the options down and find the best chair that suits your office or home office best.
Importance of a Good Office Chair
Apart from easing back strain, a good office chair provides many benefits. It helps prevent discomfort and fatigue that can be the result of sitting in a chair for several hours.
It's been reported that comfortable workers tend to be more productive and help create a better work environment than those who aren't comfortable. Also, having the right comfortable chair decreases the breaks you'll need to take as a result of being uncomfortable.
Types of Office Chairs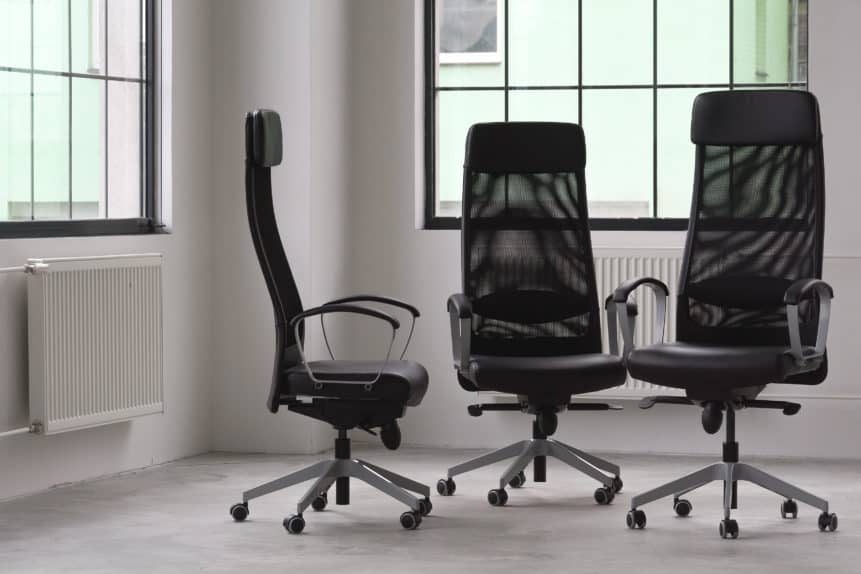 Before buying your office chair, you must first consider what kind of chair you really need. You do have options like a standard ergonomic chair, a task chair, a kneeling chair, or an executive chair. Also, consider whether you want the chair to be on wheels or have fixed feet.
Task Chairs: These chairs have different back lengths and feature arms or no arms. They are ideal for multi-shift offices in which employees work 3 to 8-hour shifts. Task chairs come in various heights, each having many different benefits.
High-back: These chairs tend to be comfortable for use for hours on end, providing support to your neck, upper back, and shoulders.
Mid-back: Mid-back chairs usually feature arms and come with middle and lower back support for longer periods. They also provide your spine's curve with support.
Low-back: These chairs provide you with mid and low-back lumbar support. If you often need to lean forward or get up, these are your go-to chairs.
Ergonomic chairs: Ergonomic chairs come with multiple adjustments that help support many different people. Some important adjustments include seat depth, seat height, back height, lumbar support, and knee tilt.
Executive chairs: These chairs are usually the most cushioned and come with ample back support. Executive chairs are considered the most luxurious choice of the lot.
It's also vital to remember that these chairs might be less ergonomic compared to other options since the user is more interested in the look rather than function.
Guest chairs: These chairs are normally where new hires or visitors wait to be attended to. They are usually stationary and are found in the lobby with a sled base or four-leg base.
Conference chairs: Conference chairs feature fixed arms and slight adjustments so users don't get distracted by their seats at conferences. They also typically have low backs.
Reception chairs: Like guest chairs, reception chairs are stationary. They tend to be leather benches that people don't sit on for long periods of time.
Office stools: These chairs perfectly plug the gaps where people could be sitting or standing at the same time. Built more for style as opposed to comfort, office stools are ideal for break-out rooms or bar areas in an office space.
Some office stools feature footrests for extra comfort if users need to use them for a much longer period.
24-hour chairs: 24-hour chairs are perfect for heavy usage, particularly in working environments such as call centers. They're typically designed with additional durable frames, several ergonomic adjustments, as well as thickly padded backs and seats.
Other Kinds of Office Chairs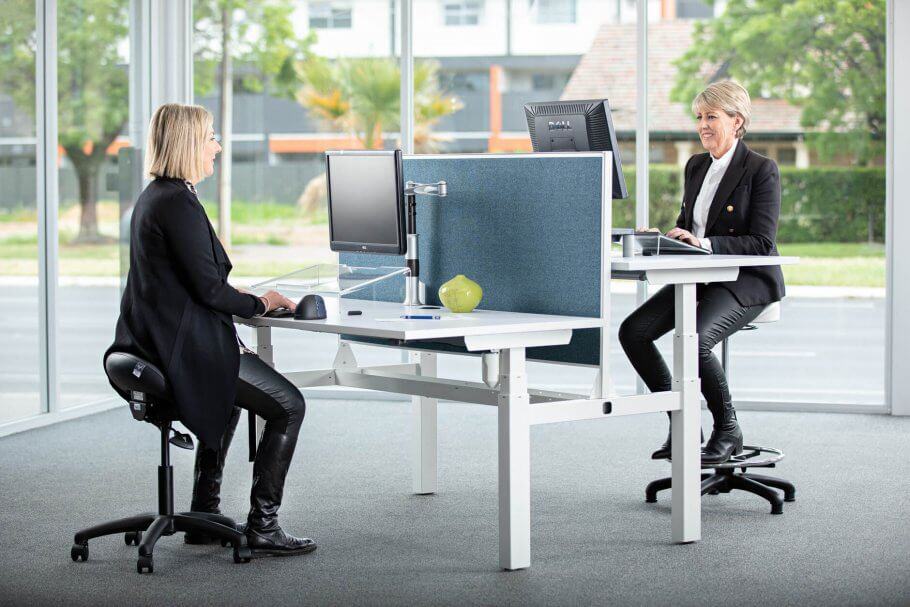 Apart from the main types of office chairs above, there are other alternative seating choices on the market. In fact, there are three major types:
Saddle chairs
Exercise balls
Kneeling chairs
Saddle chairs, exercise balls, and kneeling chairs are weirdly designed office seating options that help improve posture and relieve back pain. They're designed only for brief periods of use and you should never use them as your main chair.
Kinds of Chair Material
The two main options for standard ergonomic chairs are cushioned-back or mesh-back chairs.
Cushioned-back chairs are normally upholstered and may provide more comfortable seating for long spells of time, but lack the support that's available in mesh-back chairs. This means that while you're receiving ample bottom support, you're more likely to suffer back pain. Cushioned-back chairs are generally less expensive than mesh-back chairs.
Mesh-back chairs are more flexible, meaning that they can adjust to your body shape to an extent. They're also breathable and are typically rolling. Many feature built-in lumbar support and are therefore better suited to the average all-day desk employee.
Frame Materials
Apart from the upholstery used on your backrest and seat, an office chair's frame will be made from a tough, durable material like metal, wood, or plastic. The difference mainly boils down to aesthetics and price.
For instance, you might fancy a chair that combines real wood with good seating materials such as woven textiles or leather. But you might also like a more contemporary style that features a stainless steel base and armrest, along with a textured cushion and ventilated mesh backing.
Most budget office chairs are constructed from a combination of hard plastic and metal (such as aluminum or steel) for the adjustment mechanisms and levers. Most importantly, be sure to check out chair reviews to ensure that the frame is strong enough for long-term use.
Features to Check for in Office Chairs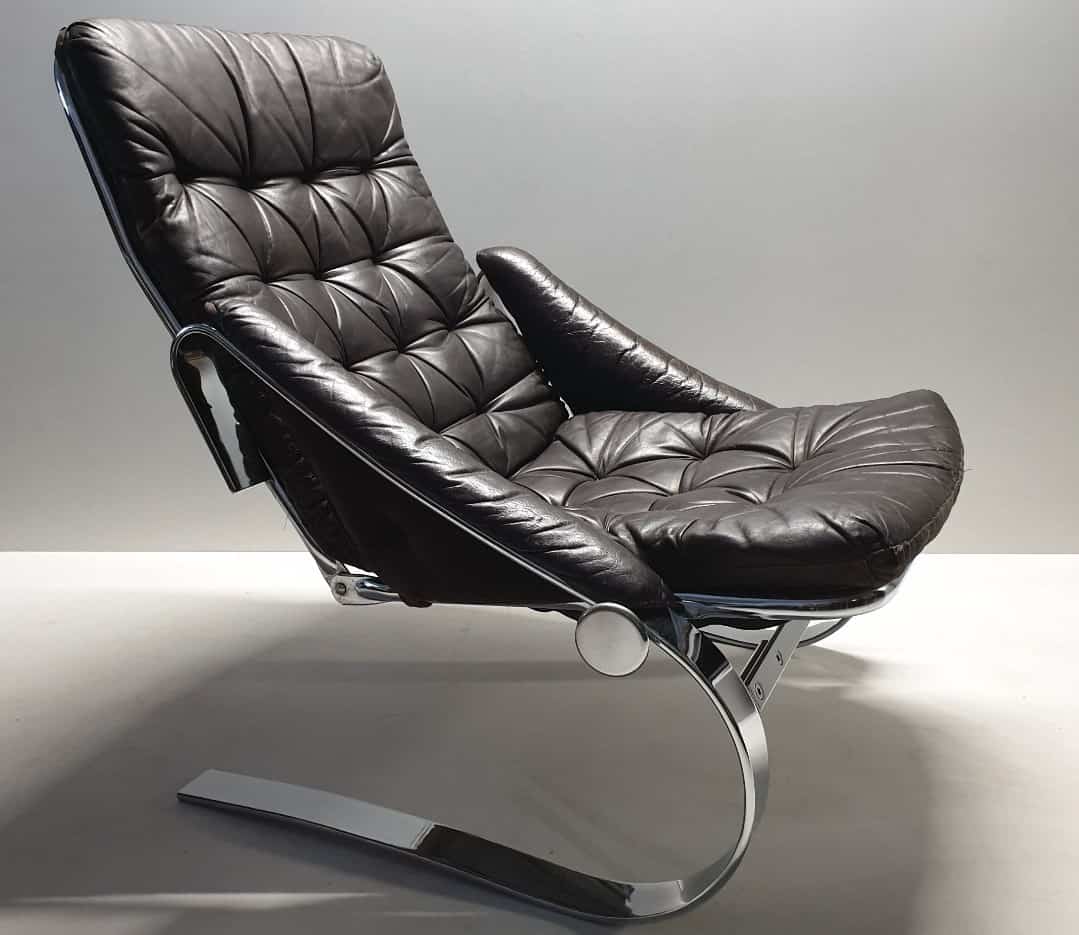 A comfortable office chair makes it easier to work while being kind to your back and not impacting your healthy negatively. Here are the features you should check for when shopping for an office chair.
Height Adjustment
The height of an office chair should be adjustable to the user's height. For the best possible comfort, your thighs should be horizontal to the floor when seated. Find the pneumatic adjustment lever so you can adjust the seat lower or higher.
Adjustable Backrest
The backrest should be able to be positioned in a manner that best suits your work. If the backrest comes attached to the chair, it should be easy to move forward or backward.
It's also a bonus if its locking mechanism doesn't suddenly lean backward. If the backrest is removable, it should be height-adjustable and should also be easy to angle to your satisfaction.
Lumbar Support
Office chairs with contoured backrests will provide your back with the support and comfort it requires. Pick out a chair designed to suit your spine's natural contour. A good office should provide ample lumbar support. It should support your lower back in a such a manner that's it's always slightly arched so you don't slump at any time.
It's best to check out this feature in order to receive lumbar support where you need it. Ample lumbar or lower back support is crucial to minimize compression or strain on your lumbar discs.
Seat Width and Depth
An office chair should be deep and wide enough to allow you to sit comfortably. If you're taller, find a deeper chair. If you aren't that tall, look for a shallower one. Ideally, there should be about 2 to 4 inches of space between the chair's seat and the back of your knees while you're sitting comfortably.
Also, you should be able to change the angle of the seat backward or forward based on how you decide to sit.
Breathable Material and Padding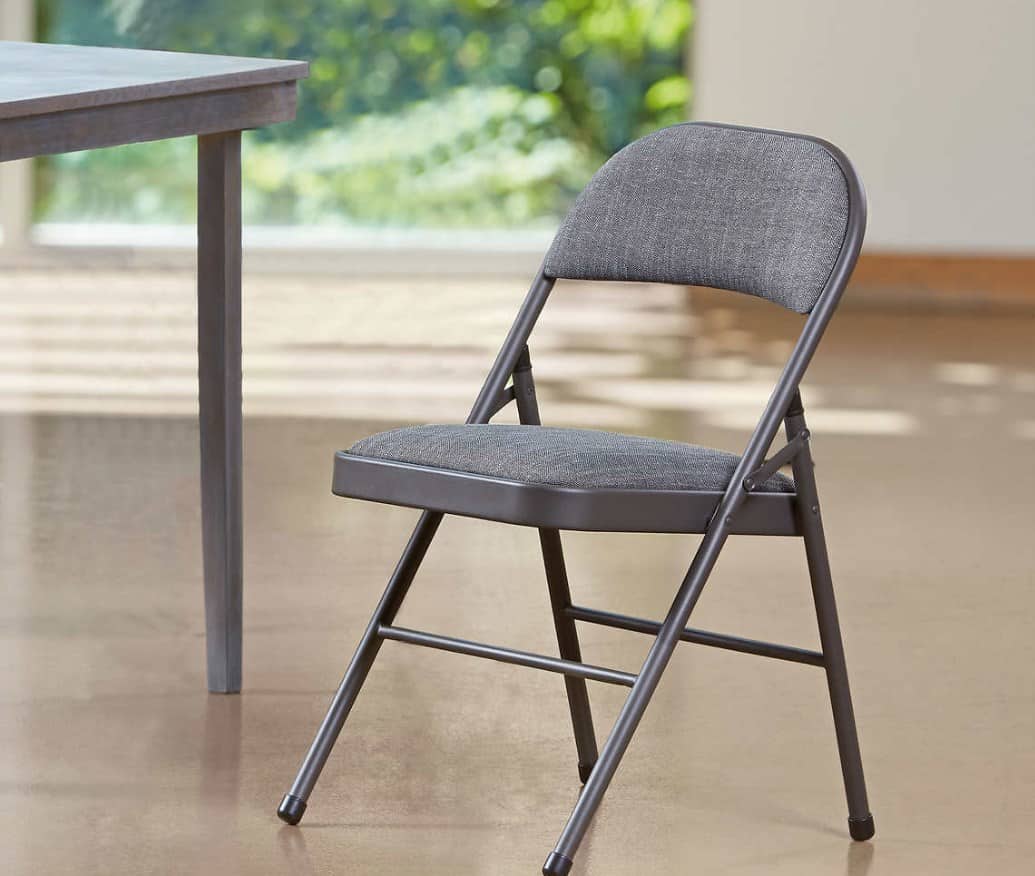 More comfortable material is one that allows your body to breathe when sitting for long periods of time. Fabric is a great choice, but many materials also offer this feature.
The padding needs to be cozy to sit on, so avoid a seat that's too hard or too soft. A tough surface will hurt after a few hours, while a soft one won't provide adequate support.
Armrests
An office chair that features armrests can ease the strain on your shoulders and neck. The armrests should also be adjustable to allow you to place them in a manner that lets your arms comfortably rest while reducing your likelihood of slouching.
Adjustment Controls
Ensure that you can easily reach all the adjustment controls when seated in your office chair. While sitting, you should be able to go lower or higher, swivel, or tilt. If you're already sitting, it's easier to correctly adjust the tilt and height. You'll get so used to making adjustments that you'll often do it unconsciously.
Swivel and Casters
A more useful chair is one that allows you to move around. For optimal efficiency, your chair should be able to let you move freely so you can get to different areas in your workspace. Casters allow you to move easily, but be sure to pick ones that best suit your floor, whether it's a hard surface, carpet, or both. It might be wise to buy a chair mat if your chair's casters aren't suitable for your floor.
How Much Do Office Chairs Cost?
Price is another essential consideration that can help to narrow down your options. If you regularly work from home, we'd advise that you invest in an office chair. You can expect to part with at least $75, but there are definitely benefits if you fork out a bit more.
The price of an office chair depends on all of the features we mentioned earlier: type of chair, type of chair material, height adjustability, lumbar support, armrests, and so on.
Our Top 5 Office Chair Picks
The following are our selections for the top five office chairs currently available on the market for a variety of needs.
Best Overall: Steelcase Series 1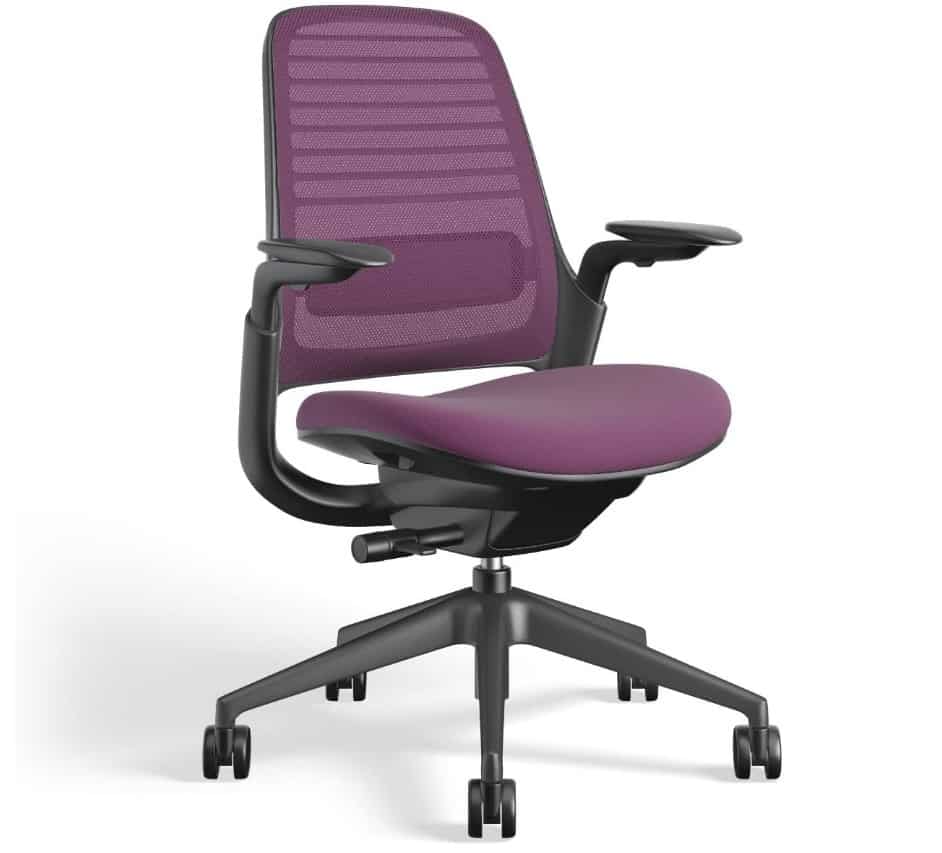 Steelcase Series 1 entry-level office chair combines comfort, ergonomic features, and aesthetic features not present in a chair costing less than $500 into a very solid value option.
The chair is compact and simple, which is unbelievable given how many in-built intuitive adjustments controls the chair has. The Series 1 boasts a breathable mesh backrest, which is supportive and flexible. Then comes the long list of adjustments: seat depth, lumbar height, tilt control, arm height, and—of course—seat height.
The main highlight of Steelcase Series 1 is its 4-dimensional adjustable arms. As with most office chairs, you can change the arm height, too. The chair goes an extra mile by making the armrest mobile as well. It can slide side to side, backward and forward, and pivot around 40 degrees.
The sole caveat is that its compact build makes it unsuitable for bigger sitters, which Steelcase will hopefully address with a larger variant in the future.
Best Budget Option: Branch Task Chair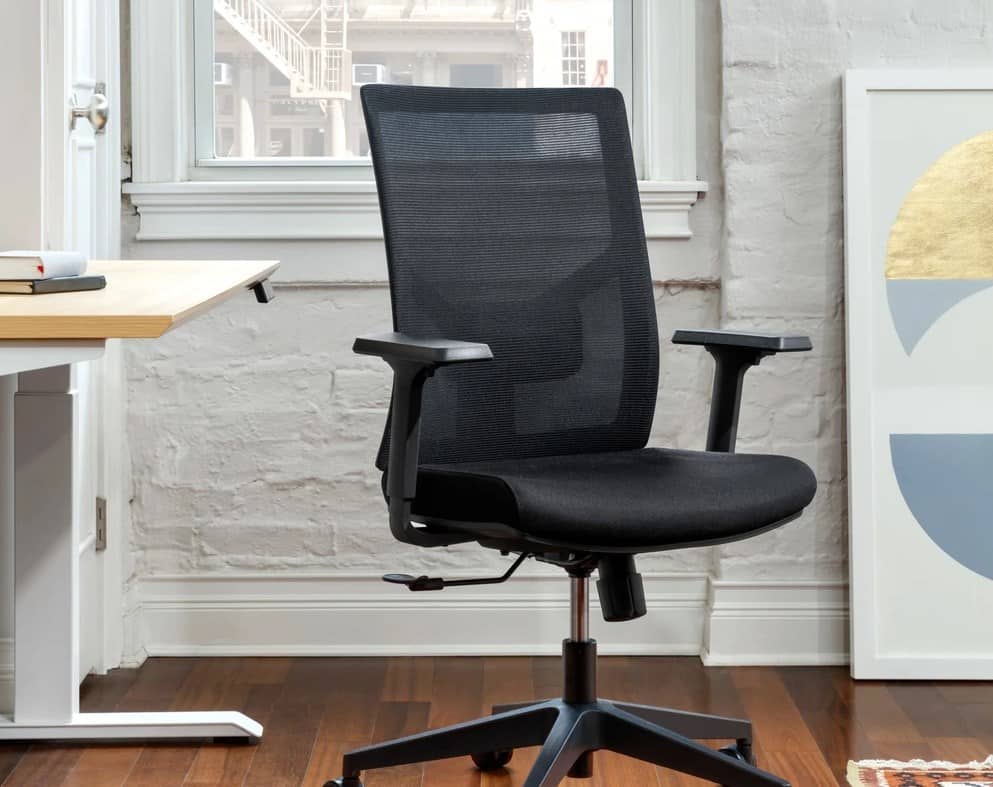 Branch makes office furniture that's designed to withstand the demands of a work environment while keeping prices affordable for customers.
This Task Chair is not its cheapest office chair (that honors belong to the Daily Chair at $219), but its in-built lumbar support, adjustable arms, wide mesh back, firm warranty, and responsive customer support service make it the most valuable of the lot. You'll struggle to find a seat that offers as much for less than $300.
Best for Back Pain: Sayl Ergonomic Chair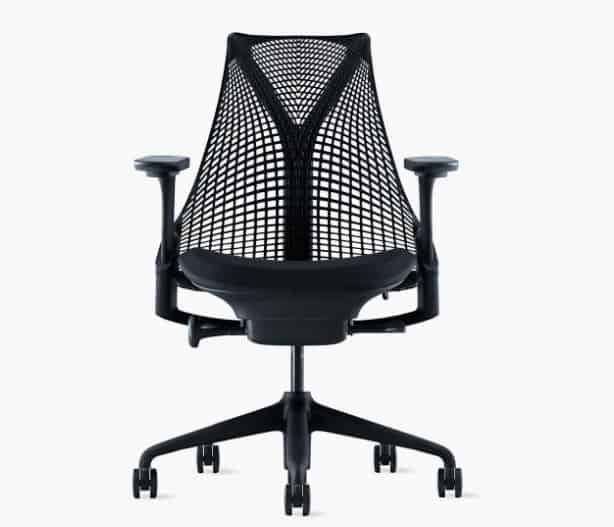 If you want a relatively high-quality ergonomic chair but don't want to shell out Herman Miller Aeron rates, Herman Miller Sayl is a more affordable choice from the same manufacturer.
The Sayl Chairs boasts a pretty unique and modern design, but it's extremely adjustable and comfortable as well. You'll get a large mesh back, which can stretch and move easily to fit you. That means the chair will help maintain the natural position of your spine, improving your posture.
There are also other design options to offer you a comfortable experience. For instance, you'll get casters designed for carpet use and an adjustable height of 15.5 to 20 inches. This chair is neither too cheap nor too expensive, going for $510.
Best Budget-friendly Executive Chair: Pinero Conference Chair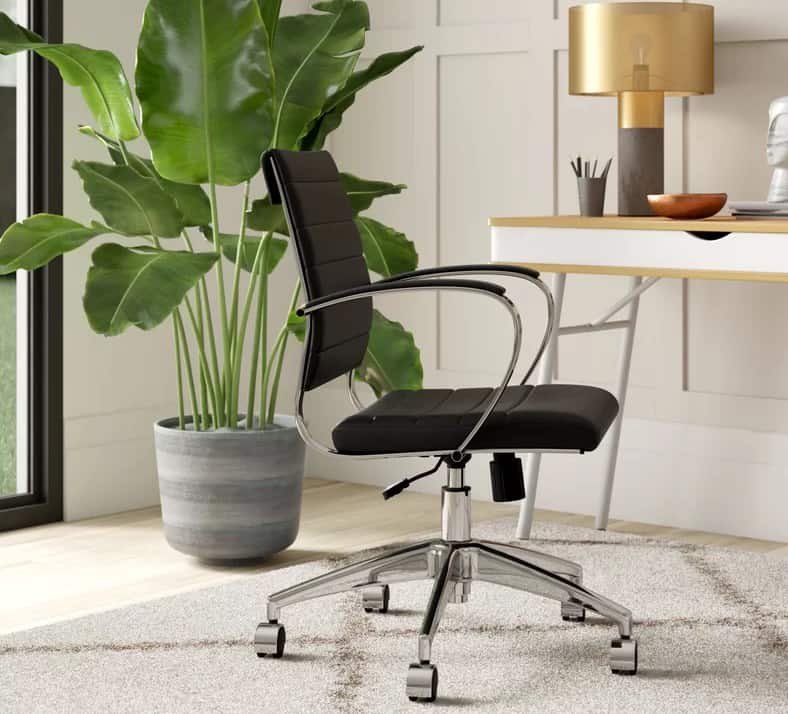 The Pinero Conference Chair from Mercury Row is an ergonomic chair that's perfect for people who are on a budget but want an executive office chair. Sold in eight colors, this elegant chair is designed for heavy use, so it can certainly endure a regular 8-hour workday.
Its padded back, armrests, and seat also ensure that you remain comfortable throughout the day. Its seat angle, seat height, lumbar support, and tilt mechanism are adjustable as well, so you can fiddle with it until you get everything just right.
Find the Best Office Chair Today!
It may seem obvious, but picking out the right chair for your office or home office can help you stay comfortable and healthy. Sitting for long stretches of time may put a great deal of stress on your spine and back, which can lead to severe discomfort and back problems.
Be sure to pick out a good ergonomic office chair today to stay comfortable all through your workday, improve your posture, and avoid back and other health issues.
FAQs
Question: What Are the Best Office Chairs for Long Periods of Sitting?
Answer: The best office chairs for sitting for extended periods of time include:
• Herman Miller Aeron
• Steelcase Gesture
• Nouhaus Ergo3D
• SIHOO Ergonomic Office Chair
• Duramont High-Back Leather Reclining Chair
• Clatina High Swivel Ergonomic Executive Chair
• Knoll Generation Chair
• Ergohuman High-Back Swivel Chair
• Chairman Ergonomic Mid-back Mesh Drafting Chair
• Herman Miller Sayl
Question: What Are the Top Chairs for All-day Sitting?
Answer: The best office chairs for all-day sitting include:
• Herman Miller Ergonomic Embody Chair
• Steelcase Gesture Chair
• Herman Miller Aeron
• Haworth Zody Chair
• Steelcase Leap Fabric Office Chair
• Herman Miller Sayl
• Serta Mid-Back Office Chair
• GM Seating Ergolux Authentic Leather Executive Chair
• Flash Furniture Mid-Back Task Office Chair
• Ergohuman High-Back Swivel Office Chair
Question: What Makes an Office Chair High-quality?
Answer: A high-quality office chair will provide lumbar or lower back support. Important adjustable features include lumbar support, seat back height and width, back and seat angle, arm height and width, and tension control.
Question: Which Office Chair Brand is the Best?
Answer: The best office chair brands for 2021 are Steelcase, Herman Miller, and HON.
Question: What's the Best Budget Office Chair?
Answer: The best budget-friendly office chairs include:
• Wayfair Basics High-Back Swivel Ergonomic Executive Chair
• BestOffice Home Office Ergonomic Chair
• Flash-Furniture Mid-Back Ergonomic Drafting Chair
• Modway EEI-757-BLK Articulate Office Chair
• Dormeo Bristol Octaspring Executive Office Chair
• HON Volt Leather Armless Task Chair
• Kelly Clarkson Aurora Chair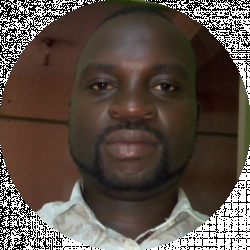 Latest posts by Haron Omaita
(see all)