Your dresser is probably the largest piece of furniture in your bedroom, after your bed. It's an important fixture because not only does it offer plenty of storage for clothes, but it can also function as a place to display decor.
When it comes to dressers, the options are endless. There are plenty of design styles to choose from, you can recondition an old dresser and make it new, and you can decorate it however you want to ensure that it works in the space.
Dresser Styles
Here are some popular dresser design styles you may want to consider for your bedroom. In fact, some of these may be multi-functional pieces that you can use elsewhere in the home. A narrow chest can store toys in the playroom while a mid-century modern piece will make a stylish entryway storage cabinet.
Mid-Century Modern
This design style features a combination of dark neutrals and natural wood grains. A pop of color every now and then with some brass or metallic hardware is also a nice touch. It's a great option for a retro bedroom.
If you have small children, opt for rounded edges that are safer and offer a soft aesthetic. Straight edges and sharp corners also work in this style.
Westerleigh 6-drawer double dresser

This beautiful dresser from Wayfair features neutral gray, clean lines, and silver hardware. You may also choose pink, black, or white. It's a sturdy piece that gives you plenty of surface space for your chic decor items, and the wall anchor kit keeps it safe.
Contemporary
It doesn't take much for a mid-century modern piece to cross over into contemporary. In fact, many of them may qualify as both. Often, simply removing the hardware for a flush look on the front will make a contemporary piece stand out.
Modern Joshua 6-drawer dresser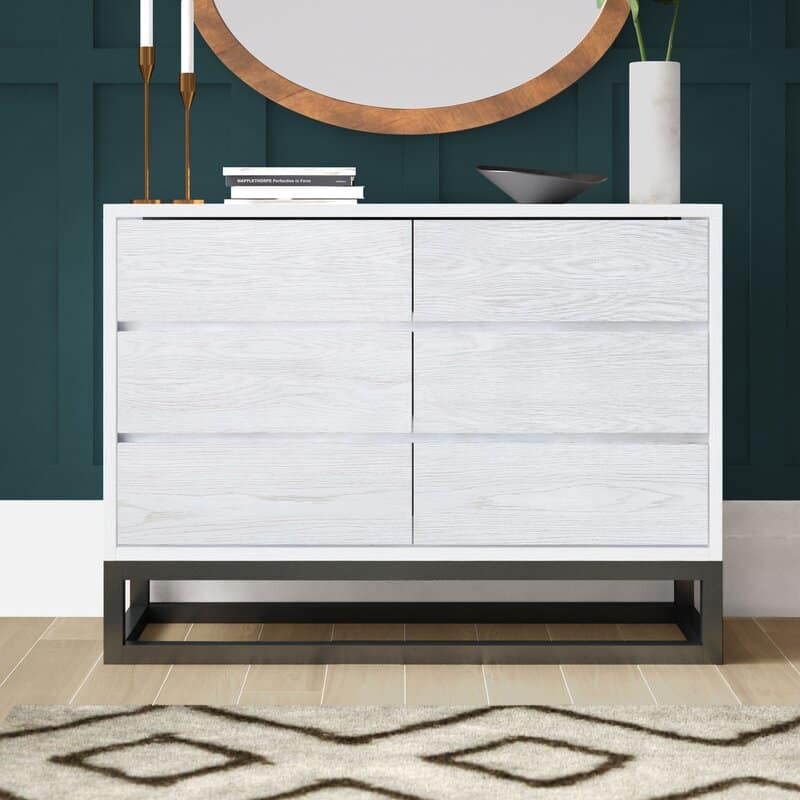 Once again, this piece has clean lines and a solid finish. Removing the hardware from the front gives it a more contemporary look. You may choose a unit that has legs like this one, or one that sits directly on the floor.
Traditional
Traditional styles feature solid wood construction and elegant curves. They make the space more refined. These have a bit more character, but they're not for everyone. They look stately and bring an air of sophistication to the room.
Traditional Curran 8-drawer dresser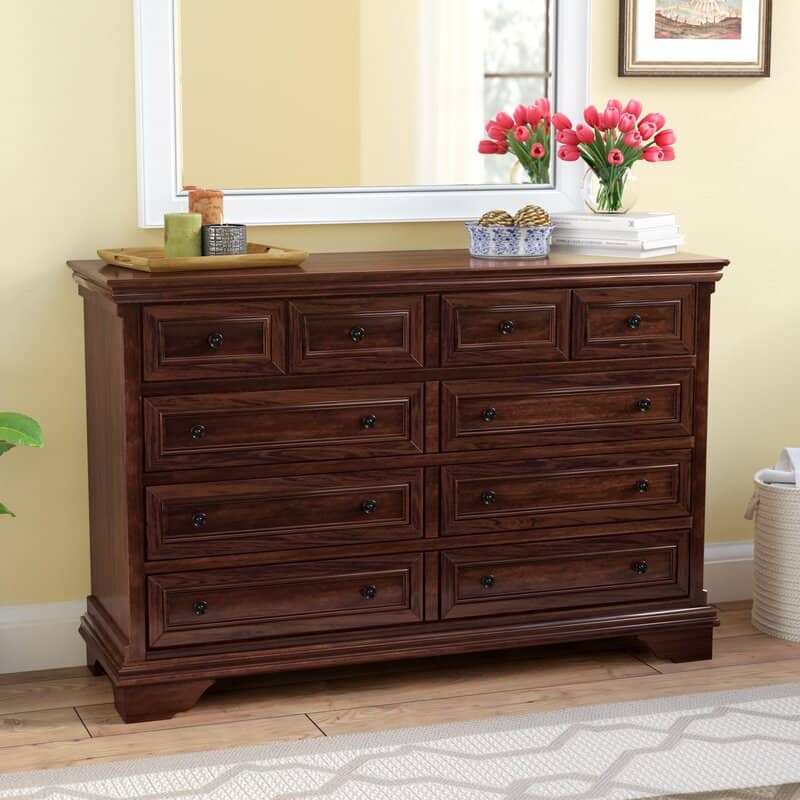 This solid mahogany dresser has cherry veneer and looks gorgeous in any space. Beautiful molding and antique brass enhance the allure. Large pieces like this one command attention and will anchor the room with traditional style.
Industrial
This design scheme features cold materials like metals and plastic. However, mixed with wood grains, the look is softened enough for a bedroom. These types of dressers will have hard, clean lines like contemporary styles, but will feature more metal accents.
Industrial Eleonore 7-drawer dresser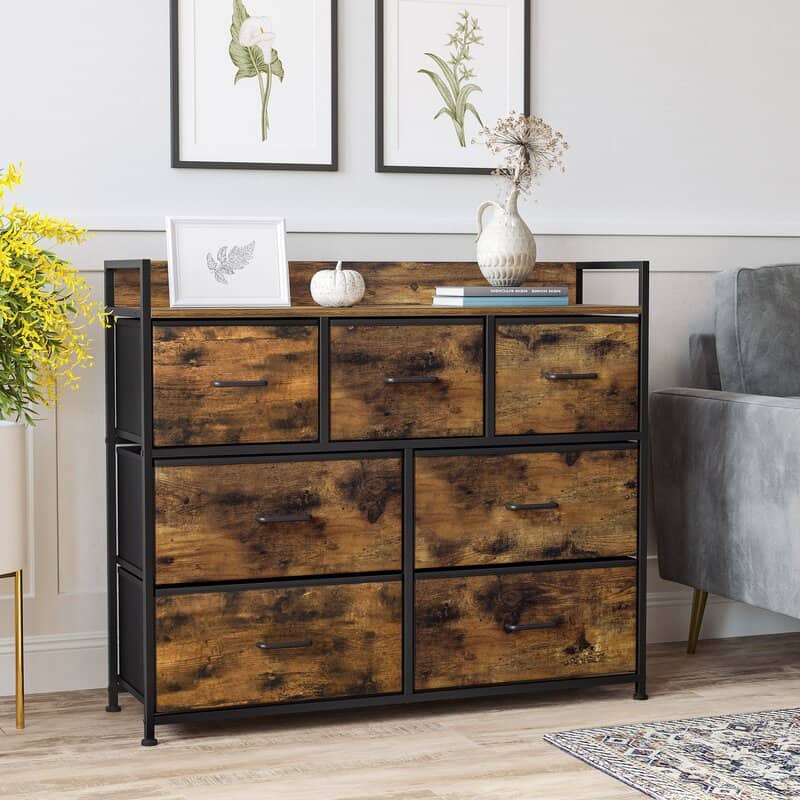 The industrial flair and rustic inspiration of this dresser make it the perfect addition to a modern industrial home. The cool metal hardware and frame classify it as an industrial piece while the rustic wooden drawer fronts soften its appearance and make it warm and welcoming.
Shabby chic
Shabby chic design styles feature pastels, whites, and a variety of soft textiles. A shabby chic dresser has soft lines and colors and adds a sweet, vintage look. Distressed woods enhance this look even more.
Shabby chic Powell Parcel multi-colored 13-drawer dresser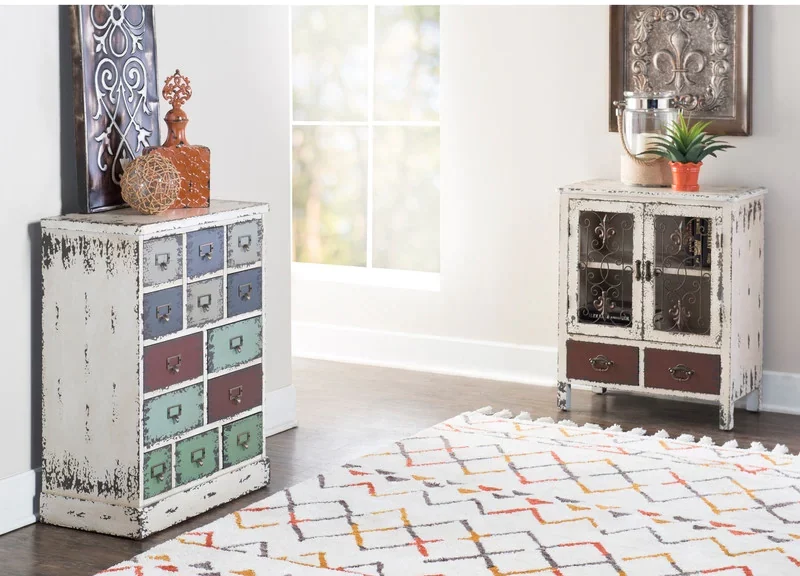 With a soft, off-white background and many different drawers of multiple light shades, this shabby chic masterpiece will add form and function to any space. Adorable is just about the only word that describes it accurately. It's distressing and features antique hardware.
Scandinavian
There's something really special about the traditional Scandinavian style. Natural wood, carved designs, gently angled features, and tapered legs are extremely common.
Bolig double dresser
This double dresser is the epitome of Scandinavian design. It's made from American poplar and has tapered legs with brass caps on the feet. It features a reclaimed rustic look with intentional distressing that leaves burn marks on the surface. It does a great job of highlighting the natural beauty of the wood.
Two-tone
Two-tone dressers fit many different design styles including mid-century modern, contemporary, shabby chic, and Scandinavian. It's fun to play with contrasting colors like black and white for something funky and cool
Choosing pale colors and combining them with white or bare wood gives you a fantastic shabby chic look, while purple and yellow or green and pink will offer up something fun for a kid's room.
Two-tone Crandon 6-drawer dresser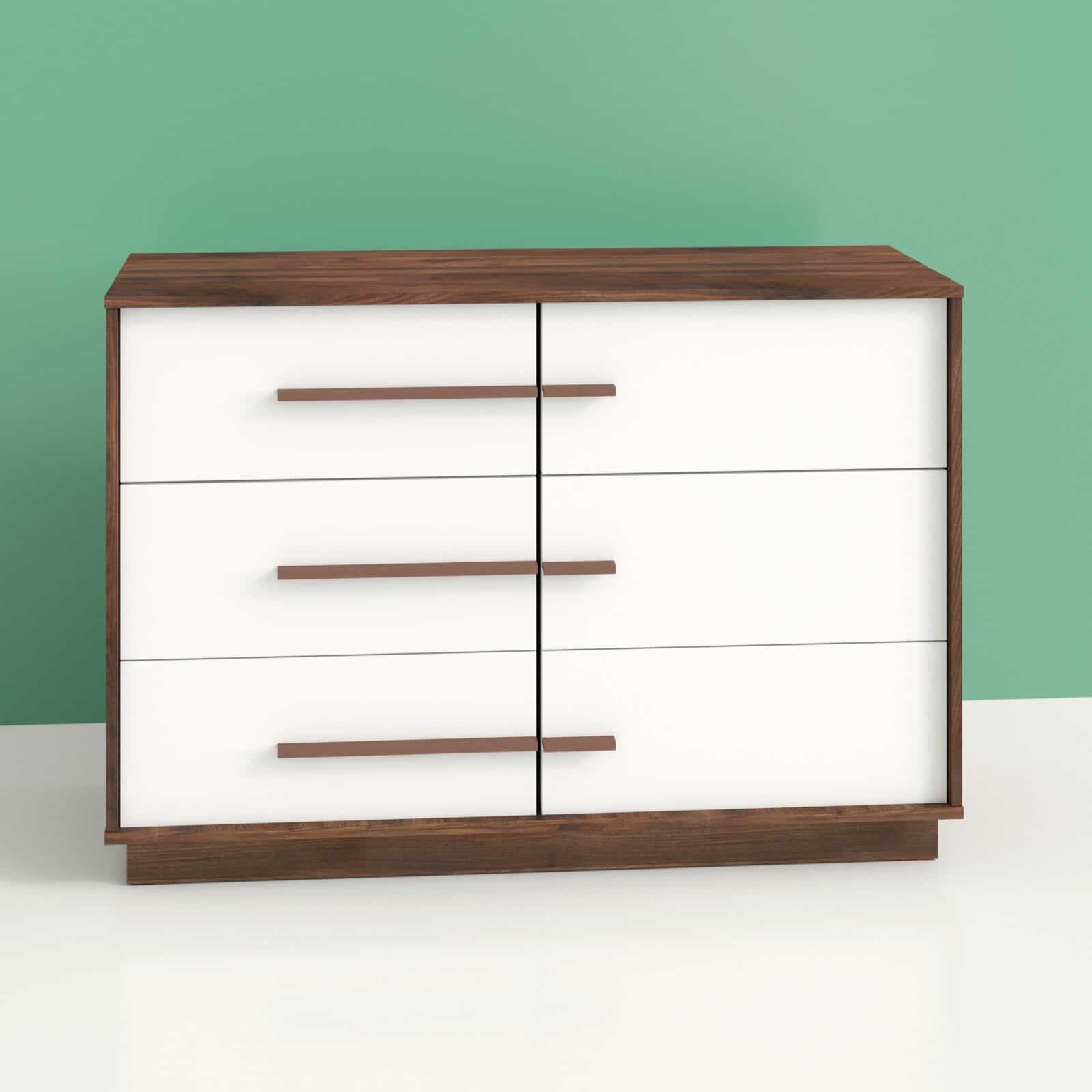 For a two-tone mid-century modern look, this Crandon dresser exemplifies beauty and grace. The soft white drawers nestled inside the dark wood and adorned with funky wooden drawer pulls is just want every mid-century modern home needs. 
Geometric
Geometric shapes fall into a category all their own. They can be elegant and stately or calm and collected. Dressers with geometric shapes appeal to all sorts of styles, so it's up to you to make it your own.
Eliana 6-drawer dresser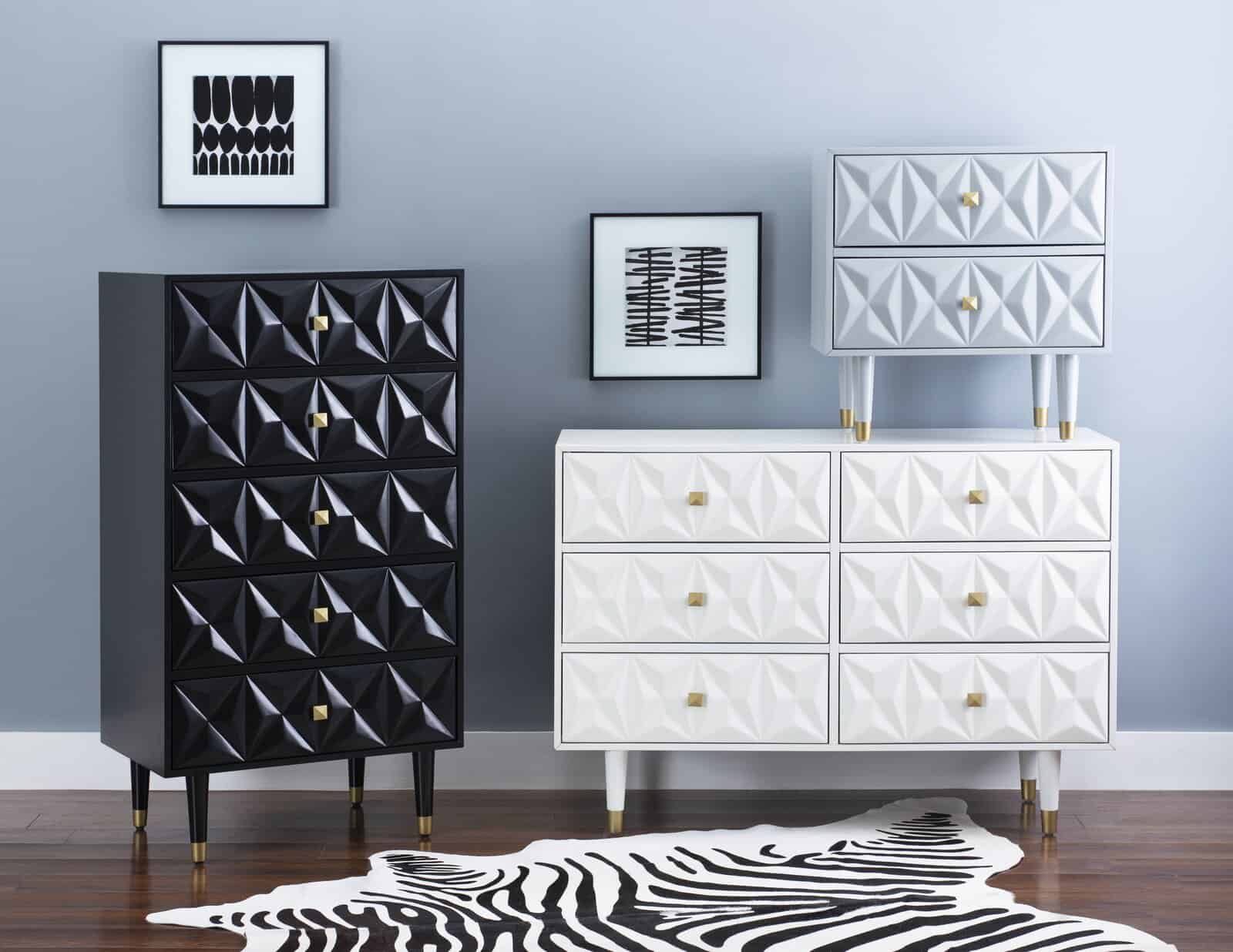 This dresser with subtle geometric shapes on the front qualifies as shabby chic or mid-century modern. It's sleek and modern, has clean lines and a crisp finish, and has brass hardware that pops.
French provincial
This style features thick crown moldings, beveled framing, chunky feet, and antique brass hardware. There's really nothing you won't love about its elegant, regal appearance.
Angie 7-drawer dresser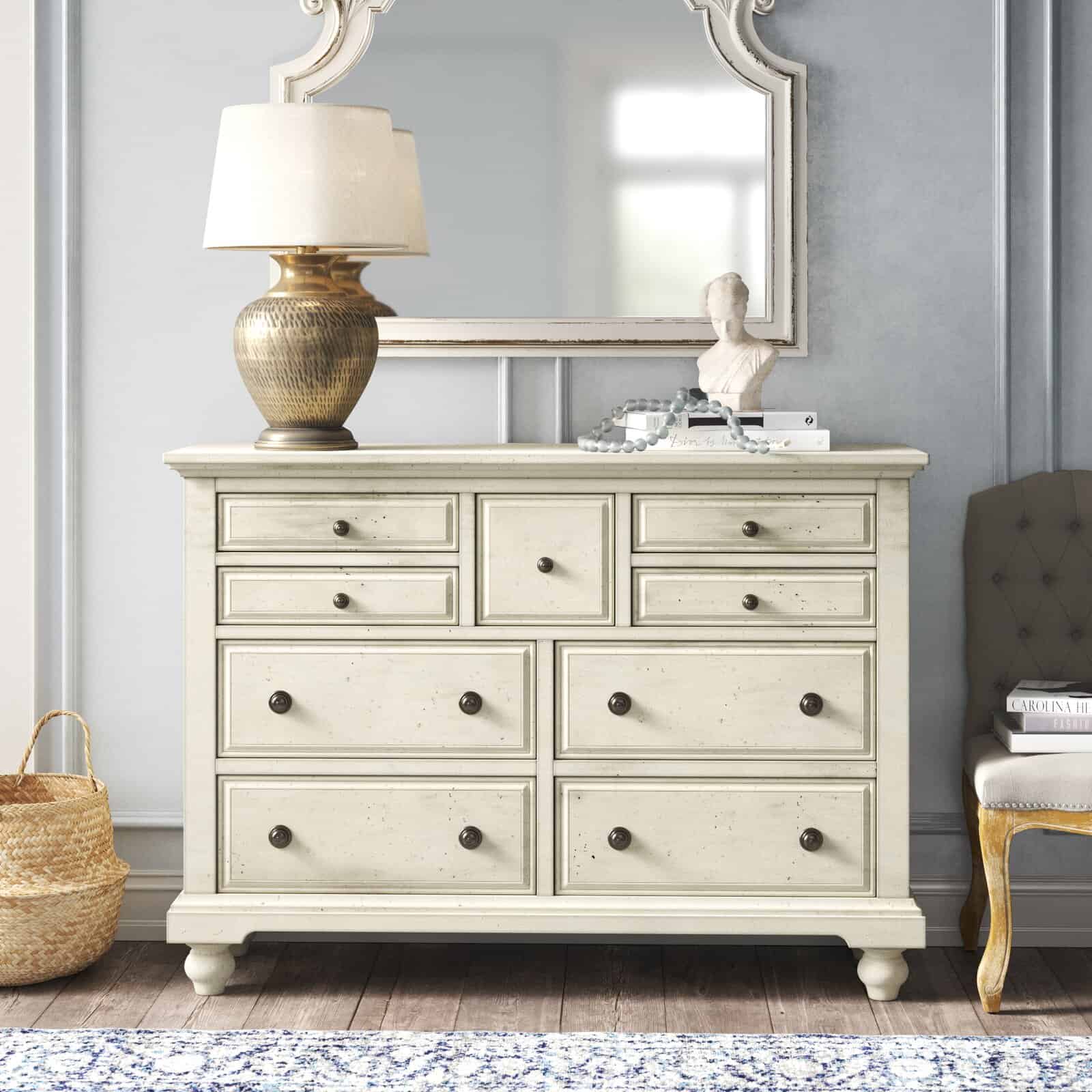 This adorable piece has an antique-inspired design with rustic appeal. Its solid wood frame and distressed finish add sophistication to the room. It has a classic silhouette with elegant moldings and bun feet. The pewter knobs keep it grounded in the past while giving it a bit of modern flair.
Farmhouse
This very specific design style is a mixture of traditional and modern. It's rustic, but fun. It uses mostly wood but can be stained or painted and distressed. Dark and neutral tones suit it best, but you also can't go wrong with white. Pastel colors marry the farmhouse and shabby chic styles together.
Lyra 5-drawer dresser
This dresser is made from solid pine and engineered wood. The rough look leaves the wood grain and knots visible, which contributes to its antique appeal. The scalloped base gives it a bit of flair while dark bronze hardware and weathered finish really bring the farmhouse style home.
Refinishing an Old Dresser
You can bring your own ideas to life by refinishing an old dresser. You don't have to buy a new dresser to experience a drastic change in your bedroom. You don't even have to completely change the look of your dresser. Sometimes just a fresh coat of paint will do the trick.
Here are some fun ways you can reclaim an old dresser and save some money.
Use stain to highlight shapes
Most dressers have lines and shapes, even if they're simple. The most contemporary dresser with straight edges has lines, you just have to make them pop. Try staining the dresser's frame a darker color than the drawers.
This will create the perfect contrast between the frame and the drawers, giving you a simple but elegant look.
Taper the legs for a mid-century look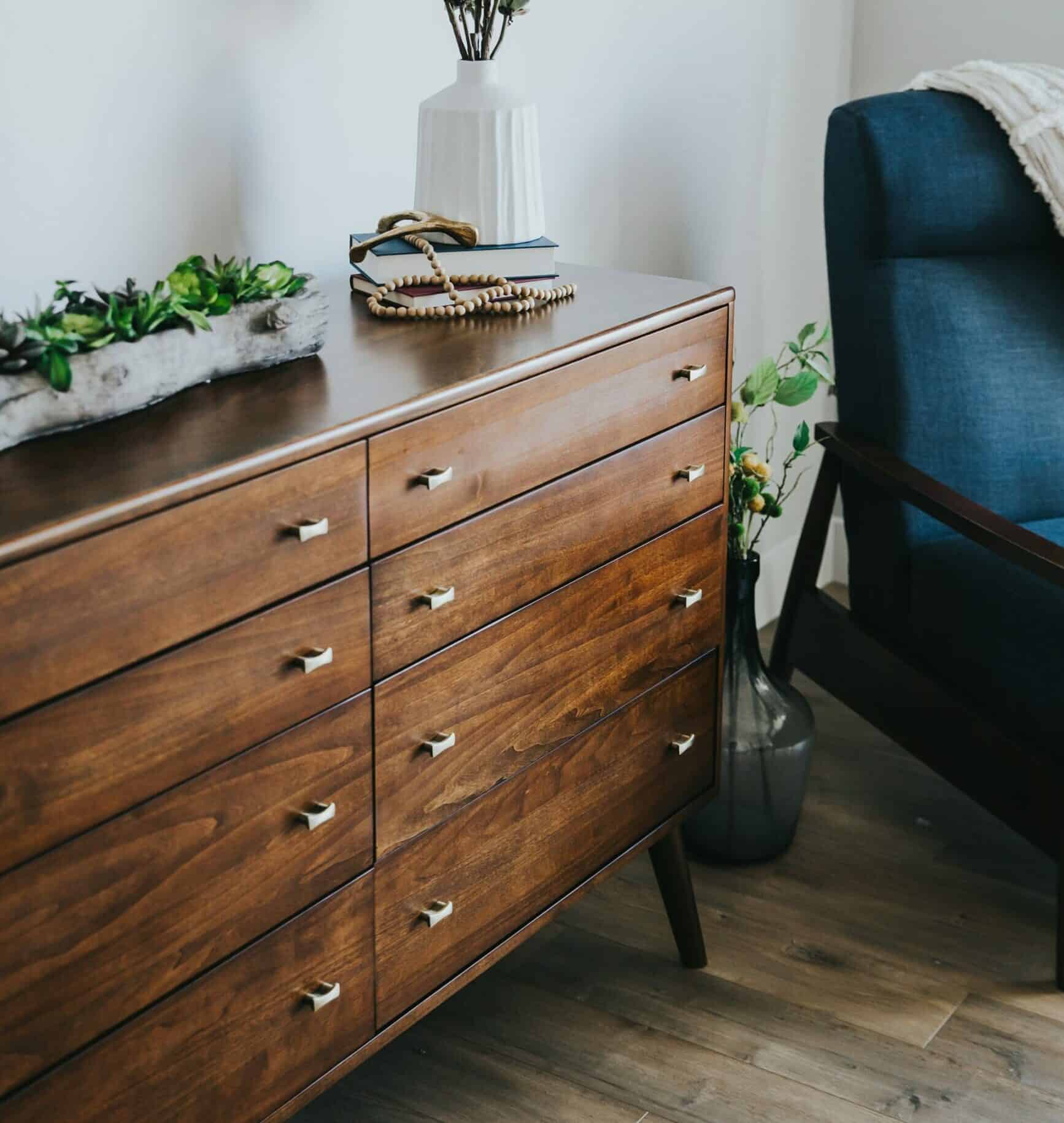 If your existing dresser is about 4 chunky legs away from looking mid-century, taper them! By gently reshaping the legs and staining them, switching out the hardware, and using white paint on the rest, you'll have that mid-century piece you've always wanted.
Embrace the faults
If your dresser seems to be missing a door or drawer, make it look intentional. A fresh coat of paint inside and out will cover up any holes and make it look like it was always supposed to be that way.
The freshly-painted cubby makes the perfect spot for storing blankets, towels, or anything else that you might normally leave lying about.
Add sparkle
There's nothing wrong with a little sparkle, and if you've had enough of not loving your dresser, it's time for a drastic change. Repainting it and adding custom shapes like sunbursts on the drawers give your dresser a tropical vibe.
You may opt for something a bit more subtle, like paint with metal flakes in it. Either way, it will brighten up your dresser and the room.
Reveal the natural wood grain
Often, dressers are stained, varnished, or painted to hide the natural wood grain. If you find that your dresser is looking a bit aged, simply sand it down to its bare wood. This is an easy project that costs next to nothing.
You may even find that you like the bare look better than the finished one. After sanding it down, you can paint or stain a portion of it for some contrast, or leave it the way it is and add some new hardware to make it look finished.
Combine Color With Wood Stain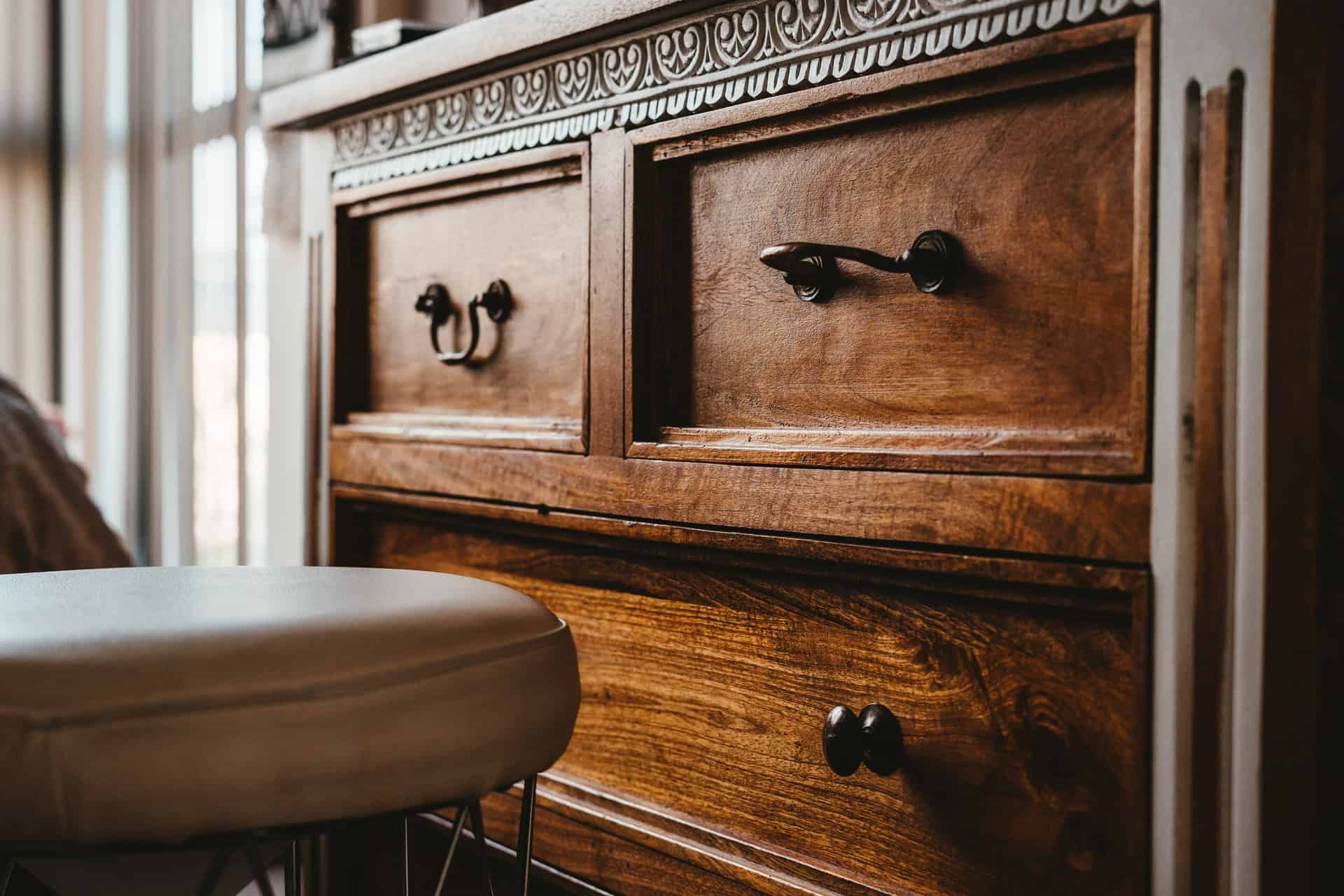 If you enjoy bold colors but don't want to give you that gorgeous wood stain, you can have both. Pick your favorite pop of color for the main part of the dresser and leave the top natural or stain it to make it look fresh.
Update the hardware
Maybe the paint or finish of your dresser looks just fine but the hardware is outdated. Another cheap transformation comes from just updating the hardware to something you like better. Even if the paint is chipped, a fresh coat of paint in the same color will make your dresser look brand new.
Remove varnish
It's really easy to find shiny wood dressers at thrift stores. They're cheap and well-made, but they're old and worn. Removing the shiny varnish to reveal the bare wood underneath is quick and easy. It makes for a stylish upgrade that won't cost you very much.
Hack an IKEA dresser
We already know that IKEA offers some pretty affordable products, and if you shop their bare wood section, you'll find some great deals. Since you're already planning to recondition a dresser anyway, why not start here?
You can stain or paint the dresser in a darker color and switch out the hardware for something more modern. If you're handy in the workshop, you can build legs to give it a complete transformation.
Give it new legs
Dressers are heavy, especially after you load them with clothes. Through a series of moves and normal wear and tear, dressers can often suffer the loss of a leg or two. If your dresser is no longer standing upright, consider replacing the legs rather than getting something new.
You can carve your own legs out of wood or get a set of pre-fabricated legs, keeping the rest of the dresser the same or completely overhauling it. Either way, it'll give you a brand new look.
Add a decal
Did you know they make stickers for furniture? Well, they do, and by simply placing some of these overlays on your dresser, you can change the way it looks. They're easy to apply and come in many different styles.
Hand paint the front
If you're an artist aching for your next fun outlet, paint a custom design on the front of your dresser. Not only will it be unique, but it will be so you. Everyone will comment on it and it could even be a fun family heirloom for your kids.
Stencil the top
Whether you're painting or staining, you can use a stencil to adorn the top of your dresser or the front of the drawers with a fun design or pattern. It leaves some of the original color shining through with upgrading the design to something even more unique.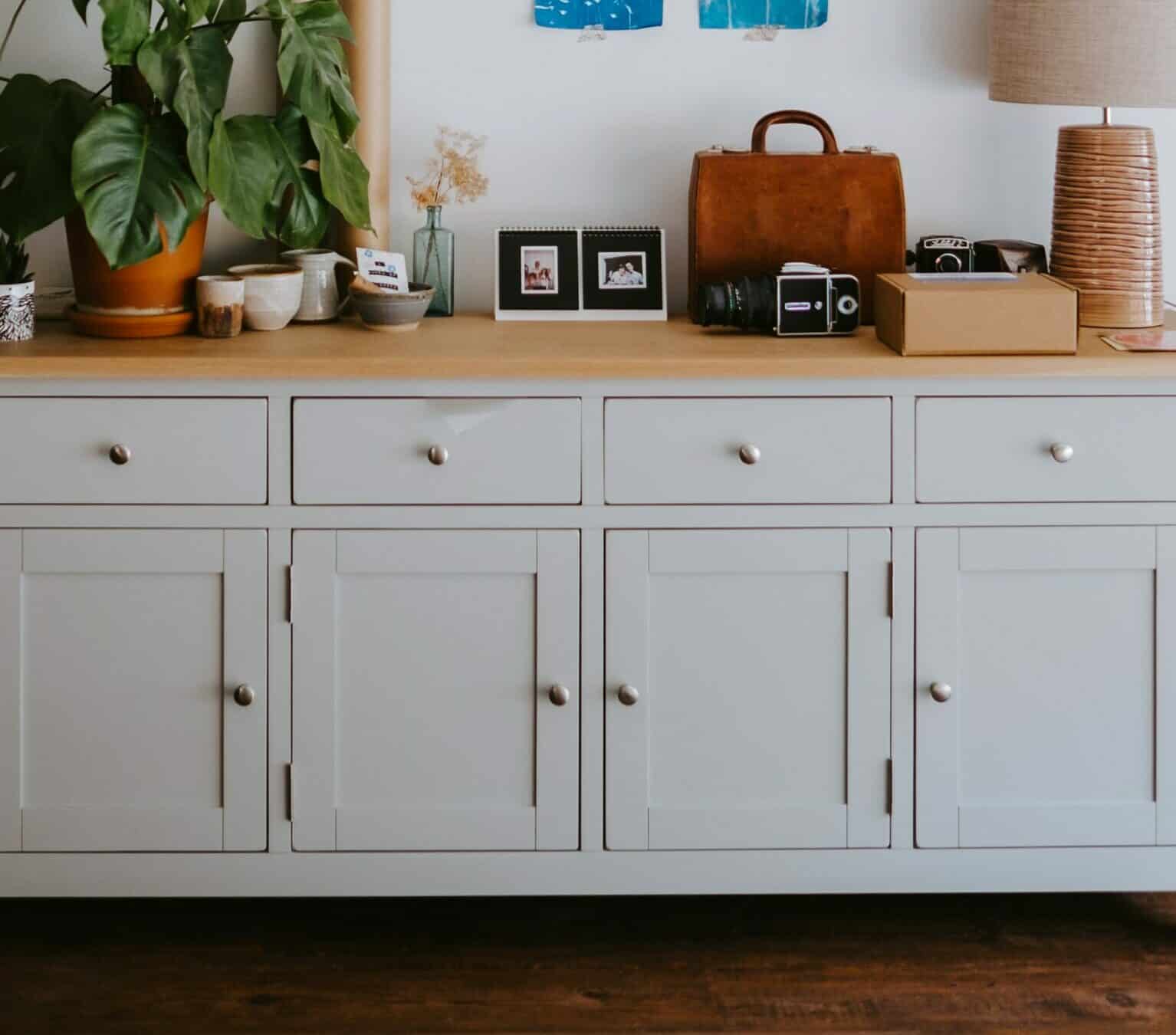 Accessorizing the top
Now that you have the dresser you've always wanted, it's time to design how to accessorize. While some will feel a more minimalistic approach is for them, others might want to display knick-knacks and other items. Dressers don't have to be for clothing storage only. They give you a surface in your room to decorate.
There are plenty of ways to style a dresser so that it looks stylish and uncluttered. There's really no right or wrong answer. It just depends on your unique needs. These universal tips can help you figure out what to do.
Watching TV
If you watch TV in your bedroom, it's likely that your TV is mounted on the wall above your dresser. Perhaps it's sitting directly on the surface of your piece. Either way, adding low-profile decor will dress it up without detracting from what you're watching.
Short plants and vases, small stacks of books, and other minimalistic items will look nice but not obscure your view. They also help to incorporate the TV into your design so it won't stand out as an eyesore in the room.
You can also place a full-length mirror to one side and a tall lamp, plant, or basket for extra storage to the other to really balance the look.
Keeping it formal
If you'd rather take a more formal approach, center a mirror over the dresser. You can mix sentimental objects like family pictures with plants and flowers. A tray for morning coffee is a great option to balance it out. Hang pendants or sconces on either side to give the impression of cozy and layered lighting.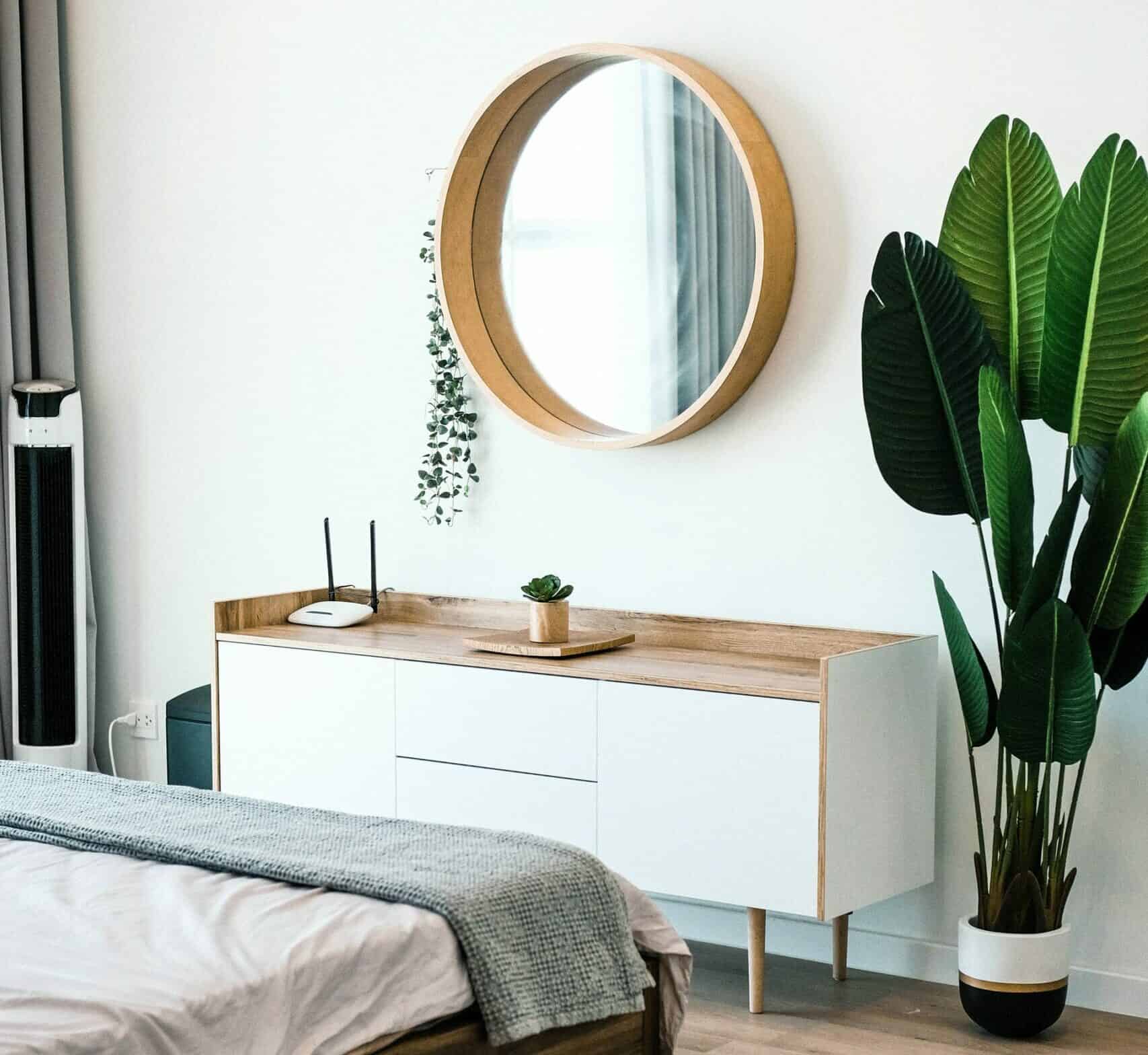 Contemporary collections
Hanging a tapestry above the dresser gives it a soft, contemporary look while making it interesting and decorative. Place a large lamp on top and to one side with a box for trinkets on the other. Make it practical with a full-length mirror opposite a clothing rack for bags, jackets, and hats.
Modern enthusiast
If you have a modern home with large windows and doors, it can be difficult to work around them. Instead, make them a part of your plan. You can style a dresser under a window with just vases, boxes for trinkets, and lamps. Keep it as simple as possible, but still practical.
Wall mirrors, stools, and storage baskets surrounding the dresser make it practical while pops of bright colors bring it home.
Classic design
If you're going for a classic look, combine a small dresser with large decor. It's an unexpected way to play with scale. Embrace drama to really make this style work. Contrast colors and textures to keep it fun.
Rustic appeal
Layered decor like plants, lamps, and baskets gives your dresser the impression of being interesting. Placing small baskets on top of the dresser for makeup and jewelry makes it functional while mirroring the look on the floor with larger baskets gives you great storage for extra blankets or laundry. Keep it neutral and add a large mirror for getting dressed.
Tapestries add depth and softness, so play with hanging rustic pieces above and to the side of your dresser while coordinating the earth tones with your favorite piece of rustic art.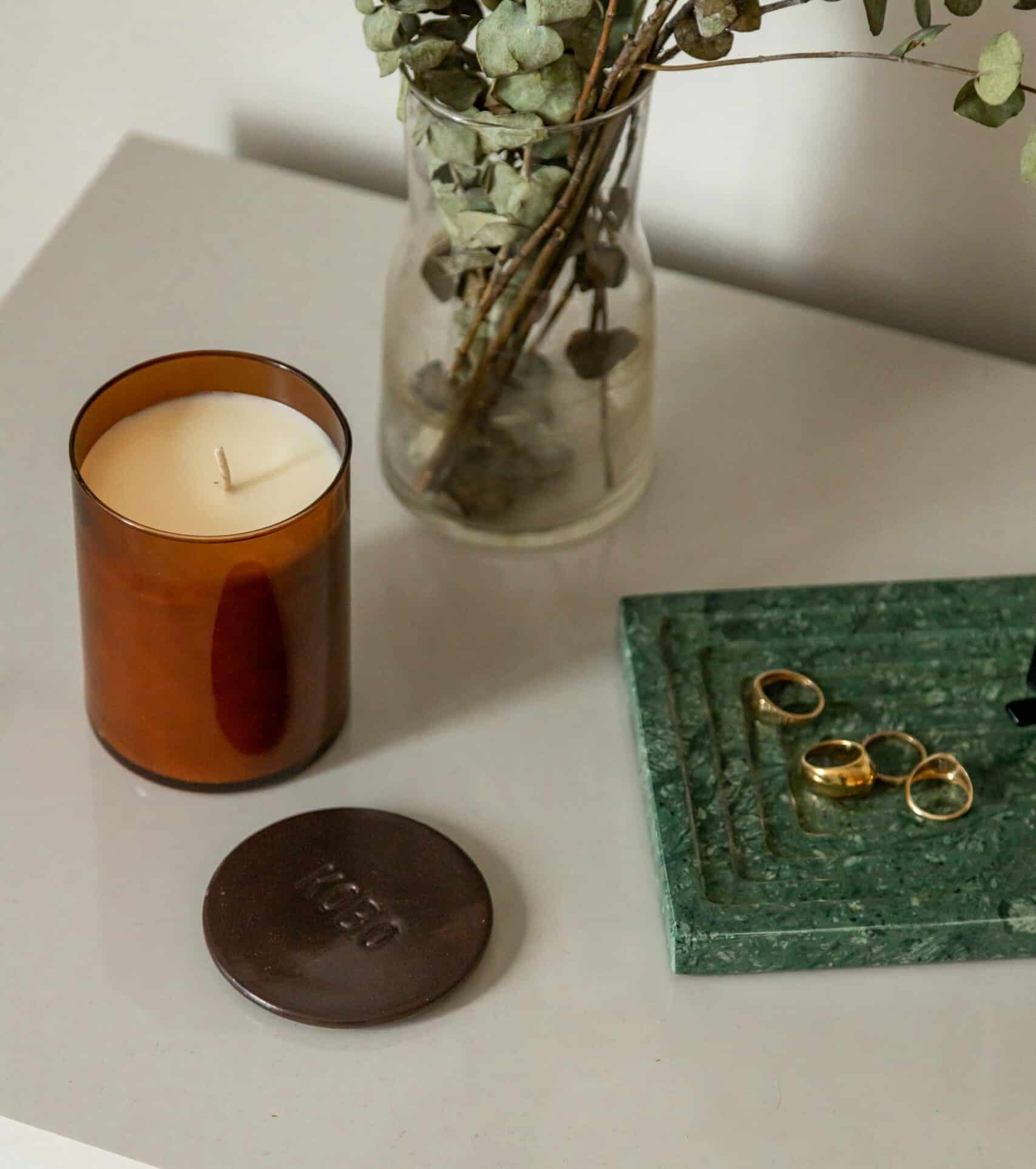 Minimalist
If you're a minimalist, the top of your dresser should be clean and free of clutter. Only include what you need like a practical lamp, your journal, or a book. A large, simple mirror finishes off the bold look. Keep the color palette muted for a calming feel.
Kids bedroom
If the dresser is going in your child's bedroom, a practical approach is the best plan. If you have a baby, perhaps just a changing table topper is the right choice. Once you're past this phase, you can replace it with a toy basket to collect clutter and stay organized.
Layered storage is great for blankets, toys, diapers, creams, and other necessities. Keep everything youthful and colorful with a cute, practical lamp.
FAQs
Question: What company makes the best dressers?
Answer: If you're looking for something that's well-built with quality and will last a long time, you should consider brands like Ashley, Anthropologie, Urban Outfitters, or Restoration Hardware. Even Wayfair or Overstock may have what you're looking for.
If you're on a budget, IKEA is one of the best places you can go. You'll have to build it yourself, but you'll save some money and still get a decent quality dresser.
Question: How much is a quality dresser?
Answer: If you want a dresser that will last you a long time, something that you could potentially pass on to your kids, and that won't show a lot of wear and tear or break, you'll probably spend close to $1000 or more. It might sound like a lot of money, but in the long run, it's worth it.
You may be able to search local flea markets, thrift stores, or antique malls for vintage items that are made with quality and need a bit of touching up. This could save you some money.
Question: What is a good height for a dresser?
Answer: Dressers are normally between 30 and 36 inches. Waist-high will mean different things to different people, so anywhere from 26-44 inches tall is available. You need to choose what works best for you and your space.
Question: When should I buy a dresser?
Answer: The best time to buy a dresser is at the end of winter in January and February or at the end of the summer in August and September. That's because retailers are offering bigger discounts to make room for new inventory. You'll also find good deals around holidays like President's Day, Labor Day, Memorial Day, and even Independence Day.
Question: How deep should a dresser drawer be?
Answer: Standard depths are 14, 16, and 20 inches. Deeper drawers will give you more storage space, but narrow drawers will fit better in tight areas and work better for smaller items. What you choose is up to you.
Best Dresser Ideas: Final Thoughts
Shopping for a dresser is a very personal experience. You'll quickly learn what you like and what you don't. Keep in mind that you don't have to buy new. You can refurbish an old dresser or check the antique malls around town.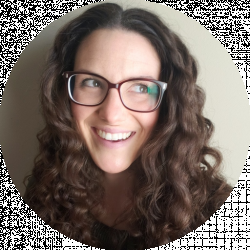 Latest posts by Sarah Caldwell
(see all)