Purchasing a sofa or couch is an essential investment for your living room. A sofa's where we put up our feet, eat, drink, and read, watch TV, entertain loved ones and friends, and even sleep. For these reasons, it makes sense to invest in something that will serve you and your family for years, or even decades to come.
That said, the sofa you buy can enhance or ruin your living room's overall look. If you choose well, your living room can become your home's hub of activity, whether you're watching a film with guests or you're spending quality time with your family.
The following guide to buying the best couches and sofas lists the most important factors to take into consideration so that once you bring that sofa home and plonk down onto it, it'll not only give you a super comfy experience but also last for a long, long time.
Consider Various Types of Sofas and Couches
First of all, determine what kind of sofa you're looking for. The most common sofa types include:
Standard: This is the regular three-seater commonly seen in many homes.
Loveseat: Designed for two people, this seat is ideal for those with limited square footage and studio dwellers.
Sectional: As the name implies, this sofa is partitioned into sections that you can arrange to fit your space.
Sleeper: A real workhorse, this is a convertible sofa bed that's perfect for those who don't have a proper bedroom or guest room.
Choose Your Sofa Style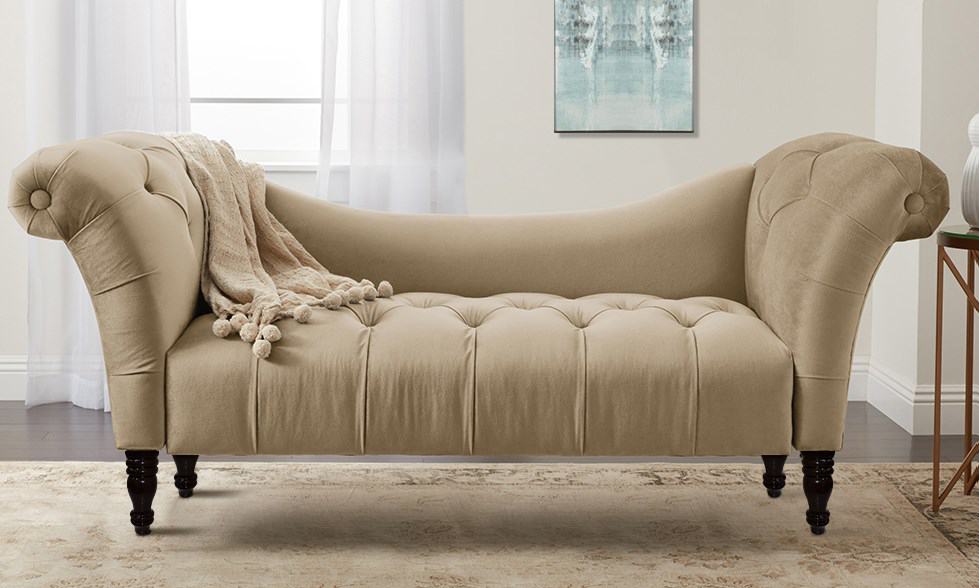 Choosing a sofa is mostly about finding a balance between aesthetics and your lifestyle. Traditionalists might opt for the timeless Lawson while loungers should go for deep-seated options. While there's a seemingly limitless stream of options on the market, here are the most common styles of sofa to know about.
Settee: While people sometimes mistake settees for loveseats, settees are told apart by at least 4 legs and a straight high back. You're more likely to see them in the hallway or bedroom rather than the living room.
Camelback: This aptly named standard sofa has a back that looks like a camel's hump—in some cases, it'll have two humps. Camelbacks usually feature rolled arms, bare legs, and no cushions.
Lawson: A streamlined and customized sofa that was first designed in the early 1900s, the Lawson features a square or rolled arms that are around halfway down from back cushions.
Tuxedo: Boxy-shaped and streamlined, the arms of this sofa extend from the backrest, resulting in an even upper build. It features no back cushions and has one big cushioned seat.
Chaise: A chaise lounge is something in between a loveseat and accent chair. It's long enough for you to lie on and features a singular arm and short backrest.
Chesterfield: A mixture of rolled arms and tufted accents gives Chesterfield its unique look. This sofa is typically upholstered in leather and features nail head details.
Mid-century modern: This is the quintessential sofa of the 1960s. Think clean lines, bare tapered legs, a tufted back, and rectangular shape.
English roll arm: The hallmarks of this sofa style include tucked arms, soft curves, and bare legs. This sofa offers deep-seated comfort and is flexible enough to complement a range of decor styles.
These are the most common sofa and couch designs, but there are several variants of each. While shopping, be sure to consider your most important features and which designs will best match your existing decor.
Measure Your Space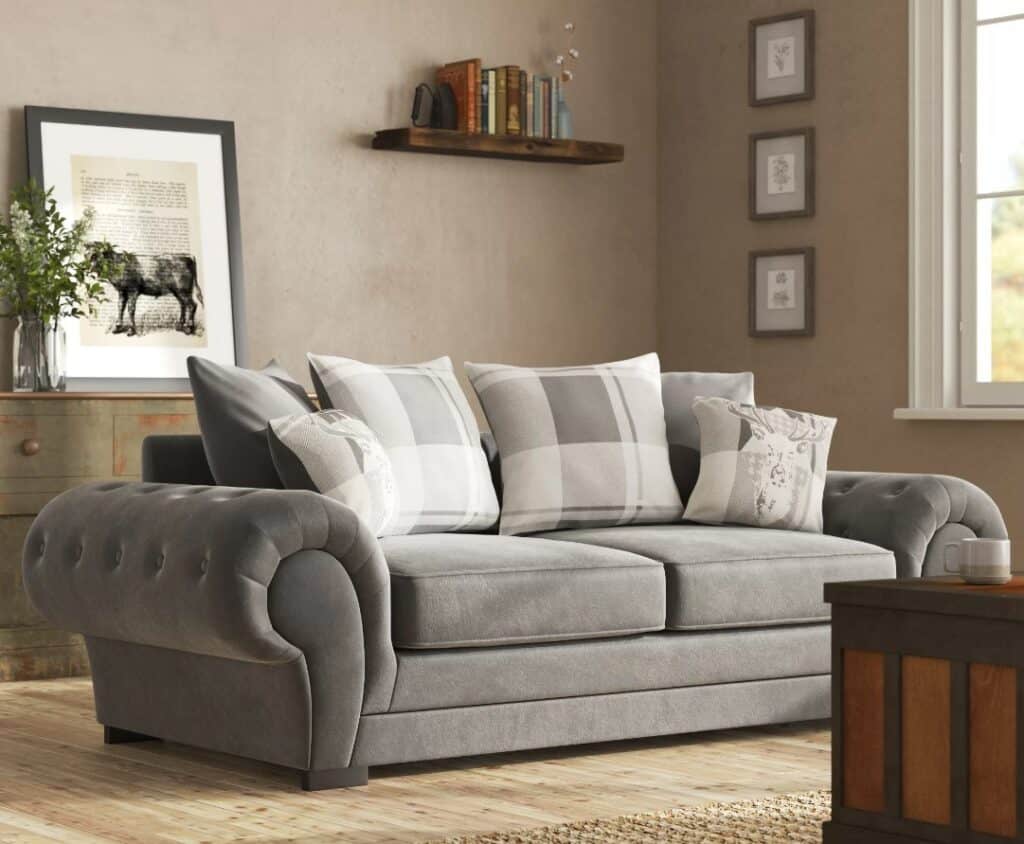 Measure the space where your new sofa will sit, taking into consideration your room's size and shape. For instance, if you've got a small living room, you shouldn't buy a large sofa that won't leave space for anything else. When you find a sofa you think will fit the space, take its measurements and write them down. This will ensure that your new sofa will fit your space and there'll be enough room to walk past or around it.
It's equally important to consider how you intend to move your new sofa into the room. If you live in a flat that's accessed through stairs or an elevator or you have narrow doorways, consider whether you can easily move the couch into your home.
Consider Your Lifestyle
After picking out a sofa, ask yourself how you'll use the sofa. Consider the following:
Who will be using it the most?
Do you want something comfortable and plush for family TV viewing and daytime studying?
Does your family need a stronger sofa with more support?
The above questions will help you decide on your sofa's comfort level, shape, and height. Also, consider how long you want the sofa to last and the types of fabrics that'll be ideal for you.
Check the Construction of the Sofa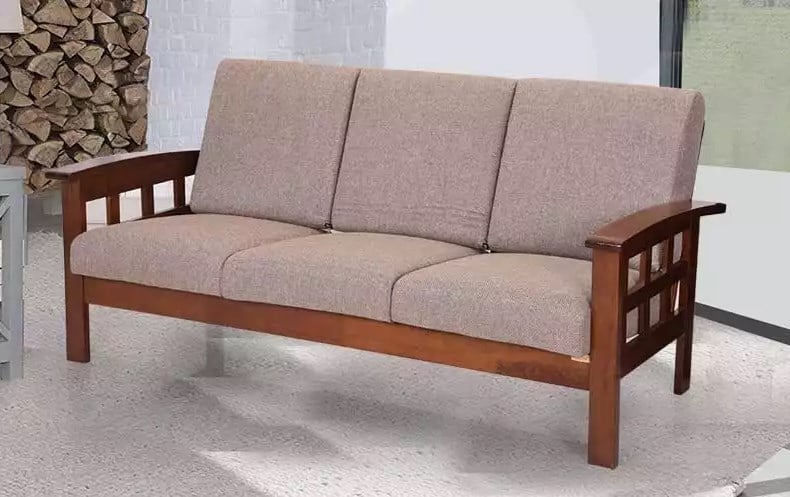 Poorly made sofas and couches will still work, but the upholstery will soon fade in texture and color and the cushions will lose their density and shape. Having a basic knowledge of the parts that make up a well-constructed couch will help you buy something that can withstand everyday wear and tear. Be sure to review these major components before you buy:
Frame Materials
Most frames are made from wood, but some are made from metal. Here are the most common types of sofa frame materials.
Metal: This is the toughest frame material but it can bend eventually. It won't snap, though.
Particleboard: This is the lightest, most fragile, and cheapest frame material. It's made out of composite wood materials.
Hardwood: Hardwood frames are made from solid wood and last much longer than particle board frames. Examples include oak, cherry, beech, and walnut.
Kiln-dried hardwood: This is a hardwood that's dried in large ovens. This makes it much sturdier and more durable. Kiln-dried hardwood frames are the least likely to snap or warp.
Joinery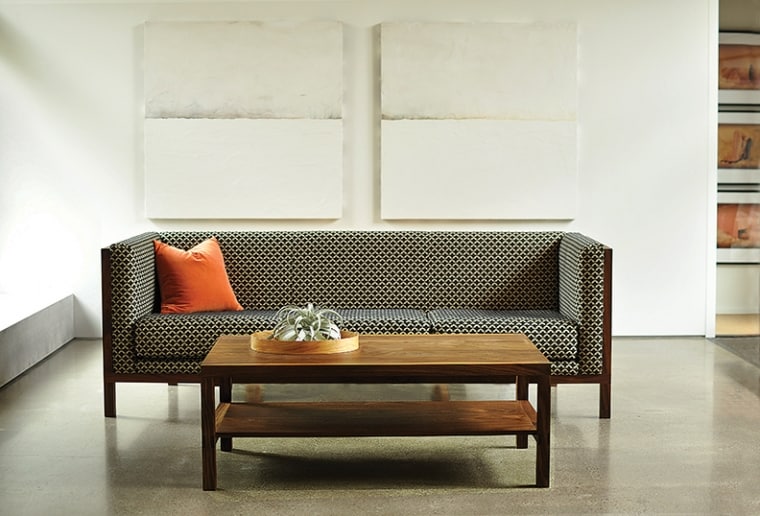 The next factor to take into account is how the sofa frame is assembled. The two most common types of joinery include:
Double dowelled joinery: The joints are made with rounded bits of wood (dowels) that are put into corresponding holes, typically with screws and glued. Double dowelled joinery is the strongest and most durable way to assemble sofa frames. It's a little bit more expensive, though.
Stapled joinery: This is the cheapest way to assemble frames but it's not that durable. As with a picture frame, the different bits of wood are held together by heavy-duty staples. This type of joinery isn't as strong as double-dowelled joinery.
Check the Springs
Your sofa gets its comfort and bounce from springs. The main types of springs include:
Sinuous springs: S-shaped sinuous springs are much more common and run along with the depth of sofas.
8-way hand-tied: This is a bunch of metal coils propped up by either twine or extra metal. This is the most high-quality spring but it's usually more expensive.
Webbed suspension: This type of spring is more affordable and can feature a hammock-like type of support made from natural fibers. On the other hand, Pirelli webbing is made out of rubber and a long-lasting alternative.
Check the Cushioning and Fill
Feather and down are the costliest fillings for seats and back cushions, but cushions made entirely of down require a great deal of patting and fluffing to maintain their shape. Cushions made of 100% down are a better fit as back cushions.
Good seat cushions are firm and get back their shape after pressure is applied to them (unless they're filled with a feather or down). The most inexpensive cushions are those made of foam, but they can quickly deflate if they're low density. The best option for the seats as well as backrests is high-density, strong foam cushions wrapped with down or cheaper polyester material.
Back Cushion Arrangement
There are usually three cushion arrangements for the back of a sofa:
Cushion-back is the most common back cushion arrangement, which features an at-shared cushion that curves to fit around the arms
Fixed-back is common in mid-century sofa styles
Scatter-back is a loose cushion arrangement that covers up a filled back frame
Feel the Padding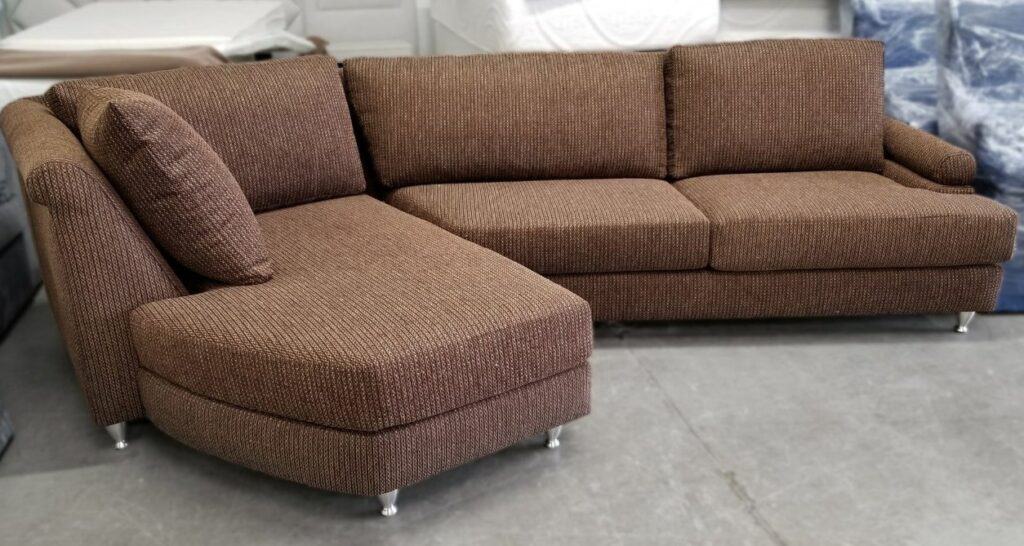 Check if all the corners and frames of the sofa are well padded. Touch all the corners to ensure that the frame edges can't be felt through the fabric. If you can feel the edges, the fabric might wear out rather quickly and your sofa won't be that comfortable to use.
Choose the Upholstery
Once you've settled on the seat and back cushions, you can proceed to choose upholstery (the fabric that covers the sofa). It can be leather, velvet, linen, polyester, tweed, or any combination of materials. The most common upholstery options for sofas include:
Leather: Easy to clean and durable, leather is a great option for those with children and pets. But keep in mind that there are several types of leather out there. The highest quality and most durable leather choices are top-grain and full-grain while aniline is untreated leather that's also prone to scuffs.
Velvet: Associated with luxury and available in rich jewel shades, velvet is made from several different materials, like silk, which is delicate, shiny, and smooth, as well as synthetic fabrics like rayon or polyester, which are more affordable and highly durable.
Natural fibers: Common natural fibers include cotton and silk. Silk may be sensitive to sunlight as well as everyday wear and tear, so it's not good for a sofa that's used daily. Cotton is a bit stronger and more durable, particularly when it's blended with another material.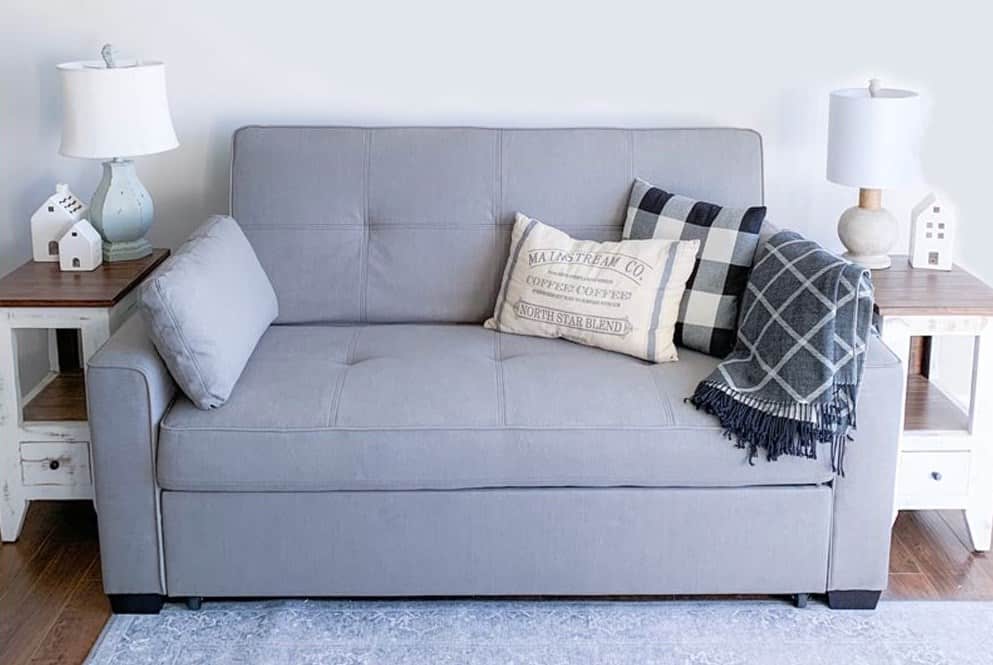 Synthetics: Commonly used for affordable items, synthetics are created to replicate a natural fiber, for example, acetate (silk imitation), chenille (cotton imitation), microfiber (an ultra-fine polyester), and faux leather.
Wool blend: While wool is very durable and great at hiding stains, it's tricky to look after. Wool mixed with synthetic material withstands piling and is easier to clean.
Linen: Linen fabric has that aesthetic appeal, so it's obviously quite high-maintenance (i.e. it needs professional cleaning). Linen not only soaks up stains but also wrinkles easily and doesn't wear well.
Performance: Performance is a perfect choice if you have kids and pets as well as habitual spillers. This fabric prevents stains and is typically oil and water-resistant.
When selecting upholstery, beware of colorful and heavily patterned fabrics since they're usually flashy cover-ups for low-quality material.
Consider Arm Shape
Consider your preferred shape of arms and whether they're cozy enough to rest your own arms on, snooze against, or even perch on every now and then. Some people prefer square arms, while others like rounded ones. Wide arms can eat up a considerable amount of space, but they're a better fit for contemporary designs, especially low-lying sofas.
A high-backed sofa typically features a narrow arm. If it's also a classic style of sofa, it may have a flare or curvaceous scroll.
Consider Color and Pattern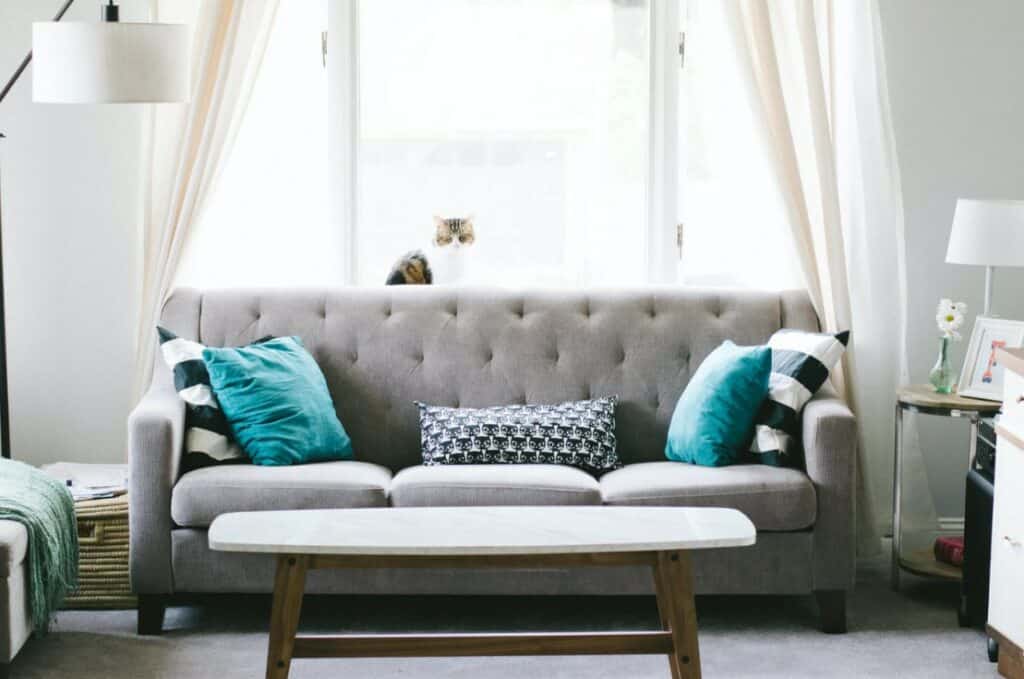 Found your dream couch but aren't sure what color will blend into your decor? Haven't chosen color and pattern yet? If the answer is yes to these questions, go for a neutral look as it's much more likely to go with colors and patterns you introduce later on.
If your decorating plan has a largely warm color palette, go for a cream, mushroom, or beige sofa. A cool color scheme works best with charcoal, gray, or even white sofa. Throw rugs or accessory pillows should provide punchy color as you can easily replace them when the next in-vogue color comes up.
Select fabrics with patterns within the weave since these often wear better in the long run. Ask the furniture store for a swatch. See how the upholstery looks in broad daylight and under the lights at night. If you're planning to buy a couch you want to keep forever, try to stay away from one that features large patterns or trendy weaves, lest you get bored of it.
Consider Your Budget
More modestly priced sofas aren't necessarily inferior to luxury designer sofas. As with fashion, sometimes you'll pay a fortune for a particular sofa brand. From our experience testing sofas and our research, we believe that you should spend at least $1,000 on a high-quality three-seater sofa. If you spend more than $3,500, you're likely forking out more for branding.
The best months to find couches at a discount are January and July since the furniture industry releases new stock to retail stores in February and August every year.
Try It Out Before You Purchase
With many people shopping online for practically everything, it's only natural to shop online for a sofa as well. However, it's still important to try out the sofa for quality and comfort before you take out your credit card.
As gorgeous as the sofa may look, if the cushions are too stiff or the arms lie too low, you'll regret your buy. Take your time trying out different sofas, even styles you might not necessarily fancy since what feels comfortable might surprise you. It's best to try sofas out in many shops and compare and contrast their quality and price.
Our Top Sofa Choices
Best Overall Sofa: Burrow Slope Nomad Sofa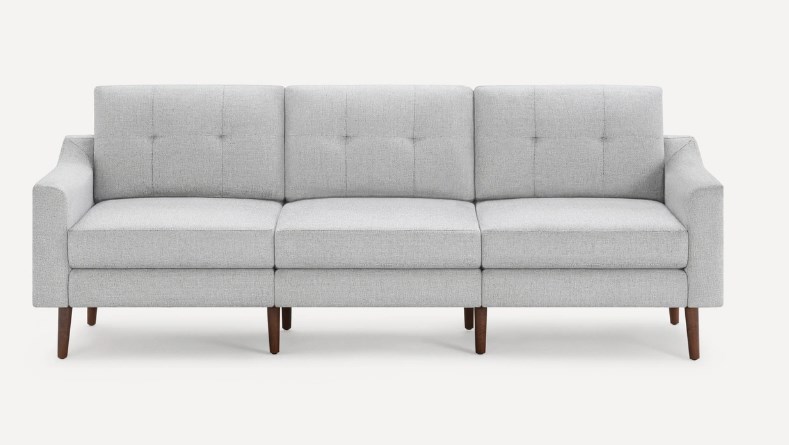 You'll love the Burrow Slope Nomad Sofa because it's very different from other sofas. Burrow is renowned for its modular, renowned furniture, and this couch is one of the company's most popular products thanks to its wide variety of customization options and unmatched versatility. Plus, it's a bonus that it boasts a sleek contemporary look.
This sofa is 35 inches deep and 86 inches long, and it consists of three separate sections that are connected through galvanized latches. There are five colors to choose from, and the upholstery is made out of a firm olefin fiber weave that is stain- and scratch-resistant.
The customization doesn't stop there, though. You can choose from six metal and wooden leg finishes, not to mention three armrest designs. Also, the cushions are double-sided—one side is solid, the other is tufted. Lastly, you can incorporate a sleep kit, matching moveable chaise, ottoman, and/or lumbar pillows, letting you perfectly customize your sofa to your needs.
Best Budget Sofa: IKEA UPPLAND Sofa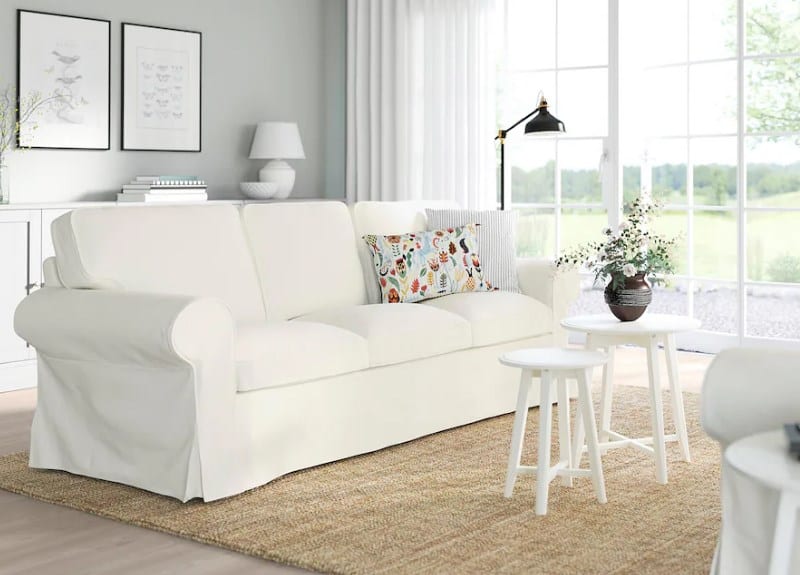 The IKEA UPPLAND Sofa is a great option if you're seeking out an affordable couch for your first apartment or home. This slip-covered sofa is available in seven colors that'll suit any space and decor. It is 33 inches deep and 88 inches long, providing cozy seating for three.
The wooden frame is made out of natural and artificial wood, while the cushions boast both foam and pocket springs for a soft but supportive feel. The IKEA UPPLAND Sofa is easy to take care of, too, making it an ideal choice for people with children or pets. The cover can be removed and machine-washed if it gets stained or dirty.
There are also replacement covers available at IKEA if you ever need to change the look or color. Another awesome feature is that the sofa has double-sided back cushions, so you can reverse them to balance out the inevitable wear and tear.
Best Leather Sofa: Hamilton Leather Sofa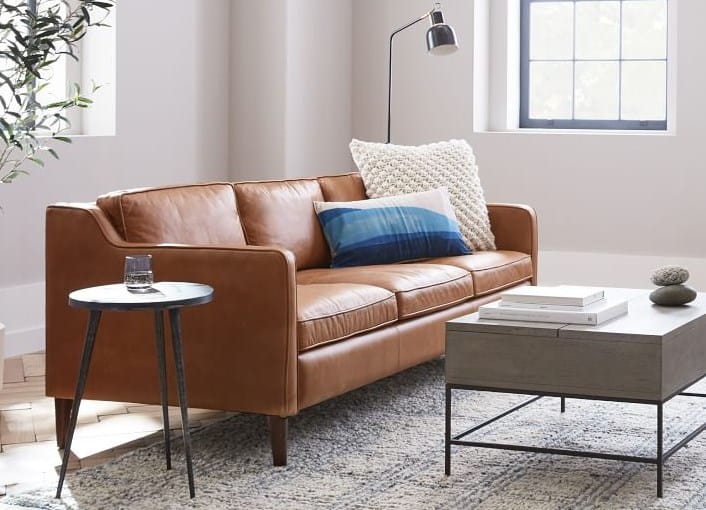 Love the appearance of a shiny leather sofa? If so, then you're certain to hanker after this couch from West Elm. Hamilton Leather Sofa comes in a luscious cognac-colored finish that's ideal for a mid-century or boho-style home.
This sofa is available in lengths of 70, 81, and 91 inches, and while the standard choice is the color named "Burnt Sienna", you can also get the couch customized in other vegan or top-grain leather finishes.
This luxury leather sofa is made out of kiln-dried hardwood and features lovely down-filled back cushions that you'll love to plonk down into after a hard day's work. With a silhouette inspired by the 1950s style, the couch boasts piping around all the edges for a more distinctive appearance.
Best Sleep Sofa: Wayfair Carly 93" Slip-covered Recessed Arm Sofa Bed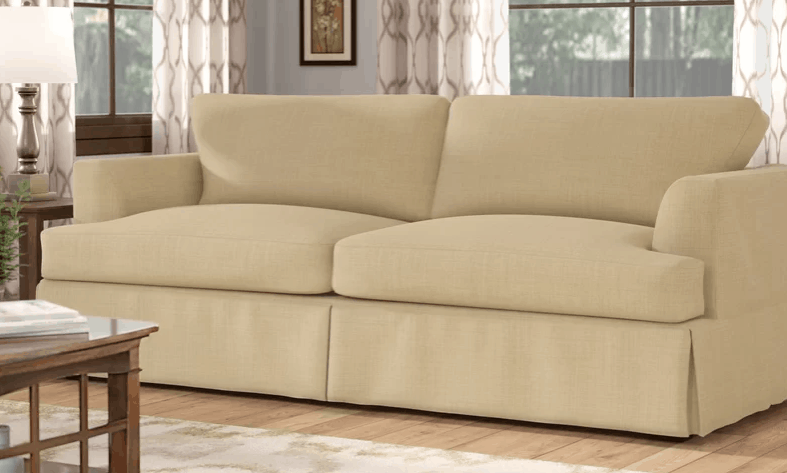 If you host overnight guests regularly—whether spontaneous or planned—you can certainly benefit from the Wayfair Carly 93" Slip-covered Recessed Arm Sleeper Sofa. This couch fashions out a queen-sized bed, letting your guests get as much comfortable as they can, and its trendy, slip-covered look will blend perfectly into almost any style of decor.
This couch is available in twelve different upholstery choices, most of which are created from cotton or polyester fabrics. It features elevated track arms with a bit of a slope for a hint of contemporary style, and its inner innerspring mattress is 4 ½ inches thick. You can always cover the mattress with a topper to make your guests more comfortable.
FAQs
Question: Who Makes the Highest Quality Sofa?
Answer: Ashley Furniture is the best sofa brand because it has made high-quality, affordable furniture for the past 70 years. From sleek and contemporary to cozy and traditional, they offer various sofa styles, allowing you to easily find your perfect fit.
Question: What's the Best Store to Get a Couch?
Answer: Wayfair.com is arguably the number one place to purchase a sofa and the number one place to get a sectional sofa if you don't mind making purchases online and want different styles and many options. Wayfair.com ships for free on orders worth over $35 within the U.S.
Question: How Do I Select the Right Sofa?
Answer: To pick out the right sofa, try out several sofas before you decide to buy.
Secondly, choose a quality frame for your sofa. It'll get you through years of lounging.
Third, check out the cushions. Keep in mind that what fills up a sofa is as important as what covers the outside of it.
Fourth, select the fabric. Whether you pick out a bold color, neutral color, or a pattern, your upholstery fabric choice will have a significant impact on your space, so pick carefully to make sure it complements your decor style.
Last but not least, measure up your space. To be honest, there's nothing worse than choosing furniture that won't fit into your room. Take the measurements and ensure that you know the maximum couch dimensions that'll suit and fit your space.
Question: What's the Best Quality Sofa?
Answer: The best quality sofas designed in the United States include:
• Logan 2-Piece Sectional Sofa
• Beverly Furniture Bohemian Couch
• The FLOYD Sofa
• Charleston 93" Slipcover Rolled Arm Sofa
• Craftmaster Furniture Kailey Sofa
• Carolina Chair Sofa
• Simplicity Sofas Sectionals
• Roger and Chris Blythe English Roll Arm Sofa
• MG+BW Sloane Sofa
• Modernica Split Rail Sofa
Question: Which Are the Most Durable Sofas?
Answer: The most durable sofas are those that have a thick hardwood frame like teak, walnut, or maple. Leather and tightly woven textiles are durable fabric options.
Find the Best Sofa or Couch for Your Living Space Today!
Curling up and unwinding on a cozy couch is one of life's little pleasures. But it requires careful consideration to find a sofa that'll last for years to come. It's vitally important to not make an impulse buy as you and your loved ones will likely spend most of your time on the sofa.
Since you're now a bit more clued up on what to consider when shopping for a new sofa, go ahead and start shopping. First of all, be sure to consider sofas that best fit your space. Next, check the entire construction of the sofa, including the frame, joinery, and cushions.
Pick out the fabric that best matches your living space, consider the arm style, select the pattern and color, and then finally try out several sofas to find the right one for you.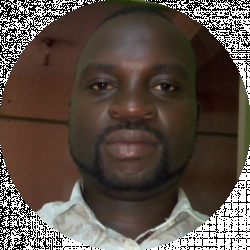 Latest posts by Haron Omaita
(see all)